Jan 14, 2022 / Leadership
webdna: 2021 in review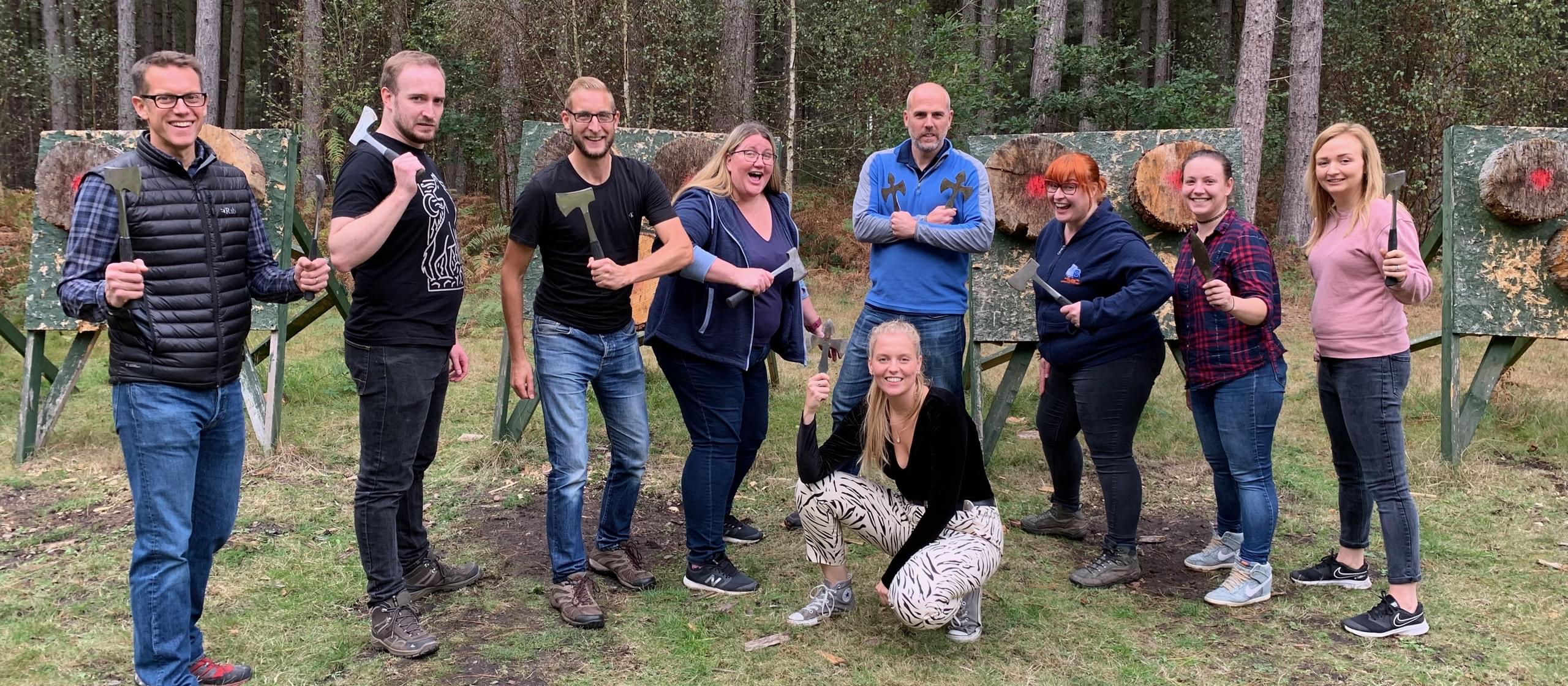 It's been a year of big changes and growth for webdna Ltd.
As with the beginning of any year, we spend some time planning for the future as well as reviewing our successes and lessons learned from the previous year. As we start 2022, we are in a very different place from the start of 2021. Last year we were just entering our third lockdown, we were limiting our time out of the house, and most of the team were juggling work and homeschooling.
Whilst COVID-19 has not gone away, in fact with Omicron it is even more prevalent, it does feel like our ability to live with it has improved; our own approach to it as a business has also matured, enough of that for now though, let's look back at 2021.

For 2020 we had targeted a 33% growth which seemed quite punchy. In reality, as was the case with so many businesses, we saw a 6% decrease in revenue as we were hit by COVID. In planning for 2021, rather than reinvent anything we revisited our previous goals and aimed for more aggressive growth of 42%. To do this, we planned to focus on winning new business, strengthening our existing client relationships and adding new expertise to the team.
The first half of the year we were behind our target but as the team grew and our pipeline continued to develop we ended the year in a very strong position. In fact, we smashed our target for six straight months; delivering monthly revenues that would have set records in any previous year of webdna's existence and ended the year hitting our targets.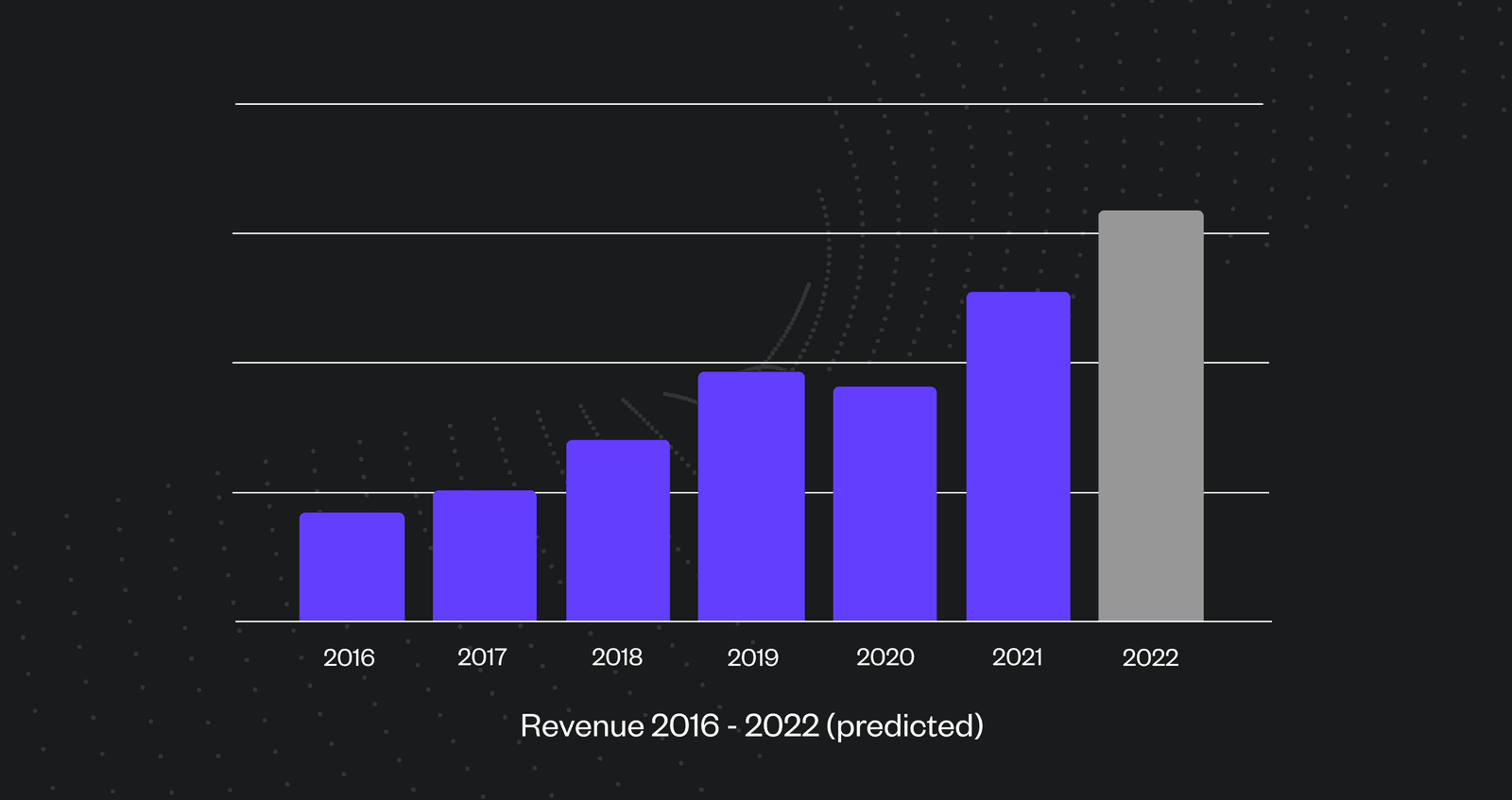 What three key areas contributed to our growth?
This level of growth is only possible through a focus on developing existing client relationships, winning new business and significant investment. In 2021, we did all three.
In terms of existing relationships, many of our clients, including our two largest, delivered record-breaking years, in large part thanks to the hard work of our marketing team. Our other clients also saw growth compared to 2020. There were some very strong bouncebacks for those who had been most affected by COVID, which saw them ending the year in excellent form and entering 2022 in a great position.
Existing client growth is an important part of our business performance, but it was new businesses where the majority of our increase in revenue came during this period. In 2021 we onboarded 13 new clients, some of which were agency partners where we act as their Craft CMS development partner. This was a particularly strong area of growth for us last year as our partners were able to focus on their strengths and leave the development to our expert team.
One problem with this type of project, however, is that our work is delivered under a shroud of secrecy. One project that we can share was delivered with Sport Science Agency for the World Tennis Association (WTA). This was a web app we created at very short notice for the WTA Finals in Mexico in November. The app was only live for two weeks, but during that time it was used by people from 129 different countries, including the WTA finalists themselves.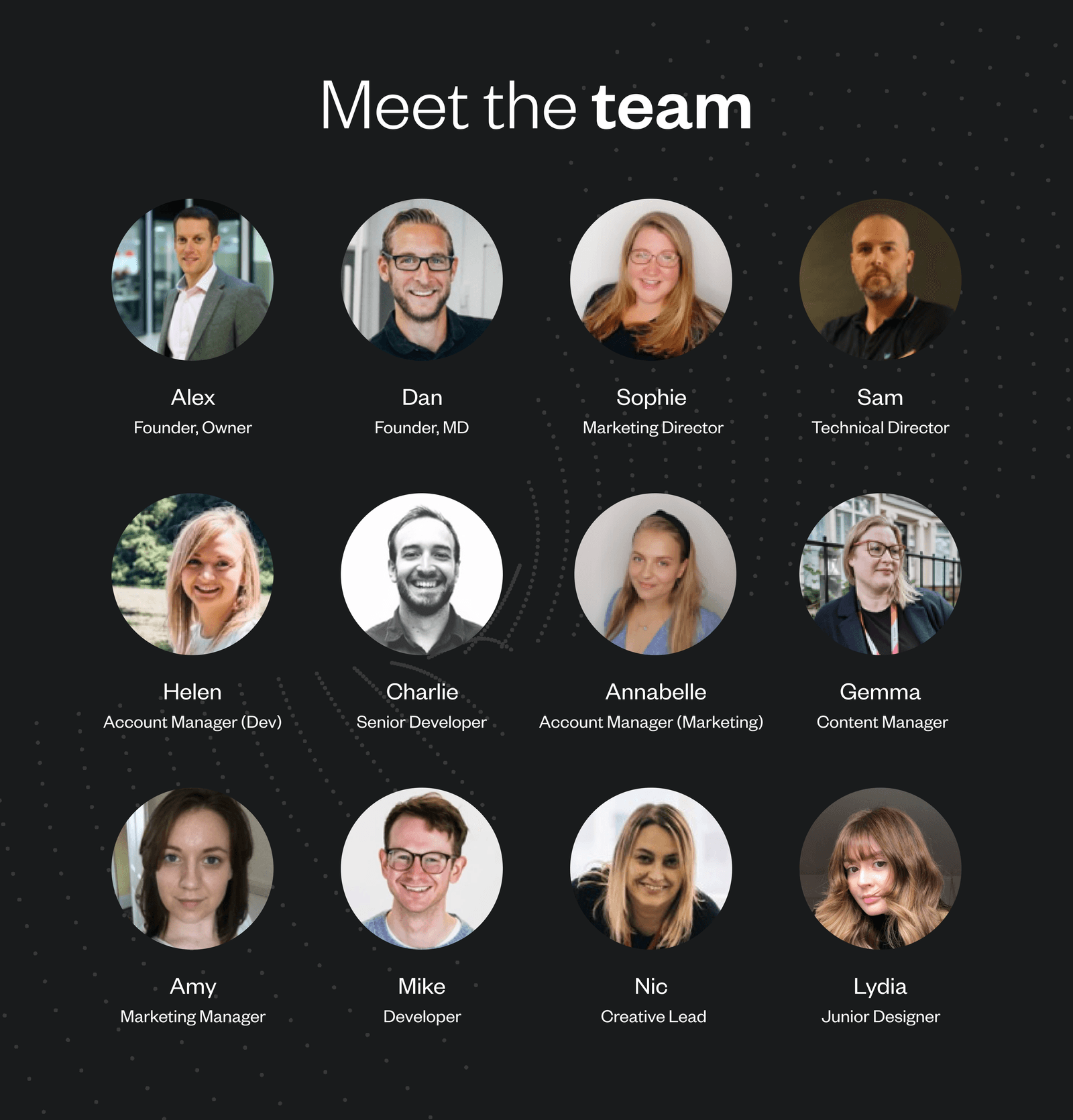 A growing team of experts
Last year also saw significant growth in the team. In February 2021, Sophie Blaken was promoted to Marketing Director and Gemma Fenyn was appointed as Content Manager. In April, Sam Birch joined as Technical Director, improving our technical skill level and bringing new leadership to our development team. In August, Amy Smith joined us as Marketing Manager, further strengthening our capabilities in that area, and in December, Mike Lowe joined our development team.
In addition to strengthening our team through new hires, we also worked hard to invest in and improve our skills. This has enabled our existing team to take on more responsibility and provide a wider breadth of services to our clients. We've also put in place a mentoring and support programme and, while it's still in its infancy, it promises to play an important role in how our team develops and it will help us to focus on what is important in the business.

One of the other areas that we have placed an increased focus on is the delivery of web apps and custom plugins for Craft CMS. This has been a useful revenue stream, but it has also allowed us to develop our own range of plugins which you'll see starting to appear in the Craft CMS Plugin store in 2022.

We have five plugins in different stages of development and testing with more in the pipeline. Watch this space, we are very excited about what they can offer other Craft users.
Alex Skelton
Founder, Director
What did we learn in 2021?
The temptation with a review like this one is to focus only on the things that went well, because who doesn't want to pat themselves on the back rather than take an honest look at where there's room for improvement? There is no doubt that we made some mistakes in 2021.
Firstly, we broke some of our own rules by accepting a few clients who didn't fit with our ethos. They were perhaps looking for an agency more than a partner and there was a slight lack of goal harmony. We admittedly chose to ignore what we'd call red flag statements, an example of this might be a focus on vanity metrics over things we'd view as more important such as revenue.
As with the previous times, we have made similar mistakes these have turned out to be time consuming and painful errors of judgement, but we have been able to finish those projects and move on in all but one instance. We are hopeful that 2022 will see that one turnaround. It's our aim going forward to have a higher level of focus during the discovery and onboarding stage with more robust agreed goals and milestones to measure success.
Secondly, one of the biggest lessons of 2021 was for me. By the end of lockdown three, homeschooling and trying to juggle work and home life had taken its toll and I took my eye off one of the areas that I think is most important; developing the culture of the business.
Whilst we had maintained some of our online team activities, we had lost some of the social elements that are so important in building a team. By the time I had realised, I had been replaced as the driver of those activities and Annabelle, one of our Account Managers, had taken up the baton and started planning a series of great events.
This included both online and physical events - such as the one pictured. That particular day included activities like axe-throwing, archery, and of course some food and drinking - please note, no drinking happened before the archery and axe-throwing, that would just be crazy.
It is activities like these that bring the team together, and having a chance to get a largely remote group together is a real bonus for us and has a significant knock-on effect on our productivity for our clients.

Looking forward to 2022
As 2022 starts, we are very much looking forward to what it has in store for the webdna team and our clients. We have some exciting development plans for the business, team members, new products and some fantastic new clients that we will be announcing in the near future.
We will of course try to learn from the successes and lessons of last year, but if you read back to the Three things I learned in 2020 I did make one of those mistakes again, maybe not to the same extent but still, room for improvement for sure. Here's to not having to admit to that again this time next year. Onwards…