Feb 02, 2021 / Leadership
Three things I learned in 2020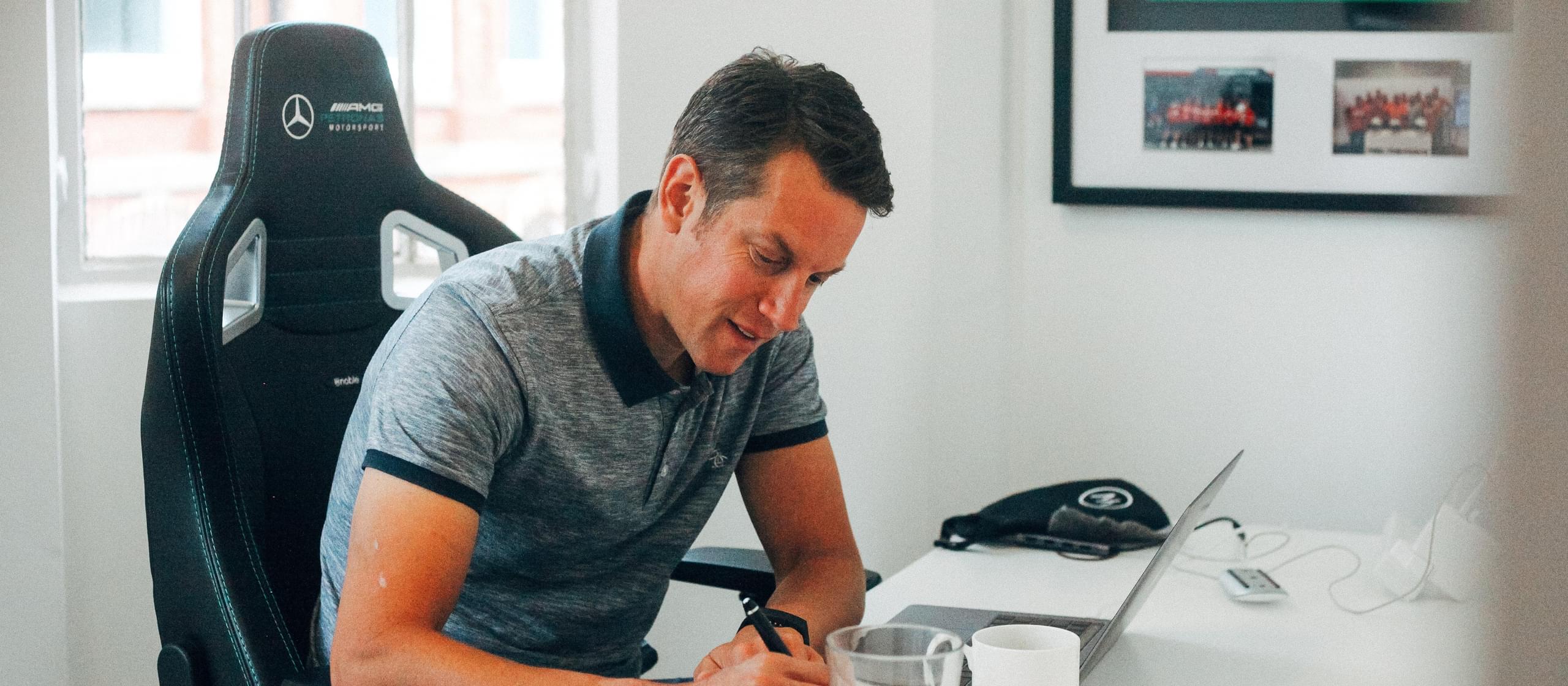 2020 was one of the toughest in history but also turned out to be one of the best for our business. Here are some of the things I learned...
Like every year, I learned a lot in 2020. Some from books, some from people, some from hard-earned experience. I made mistakes, and I did some things I am proud for which I have celebrated quietly.

In the past I've focused too much on the errors rather than what they taught me, this year I'm looking at things differently, reframing them as opportunities to learn. And to make sure I don't repeat the mistakes. This is part of that process. I hope you find it useful and it helps you avoid my mistakes.
Background - webdna in 2020
2020 started just like 2019 finished for webdna. We were flying. Winning new clients, growing existing clients, hiring new people and developing the team. We were so busy in fact that we planned a management off-site to try and get a bit of space to plan for the business, not just do the day jobs. Then March came. I was actually packed for the off-site when our destination closed its doors, as COVID-19 brought our life as we know it to a grinding halt.
Monday, 16th March was the day that Boris Johnson asked us all to work from home, it was also the first day for a new member of staff. That announcement didn't make that much difference to our business, but for her, it meant that during her first six months at webdna she had only been to the office once.

After reading, and re-reading, Remote: Office not required by Jason Fried and David Heinemeier Hansson I have always encouraged the team to work where they feel they are the most productive. It all seemed to work in theory, then suddenly it was put to the test.
It worked in practice as well, although we were presented with issues that we had not planned for. Things like; 'How do we maintain the culture when we are not in the same building together?' and 'How do we actually get anything done with all of these video calls that seem to take up every hour of every day?' Just as we were solving those problems we had a whole list of others.
Learning 1: Don't panic
Every single client we have with an FD or CFO put their marketing and development projects on hold. Suddenly we had a problem. Within days we went from being booked up months in advance to not having enough work to cover our costs. We were forced to make use of the new Furlough Scheme as announced on the 20th March by Rishi Sunak. We were a bit shell shocked at the time and quickly furloughed wide and deep.
By the middle of April a team of 11 had become a team of 2.5. However the demand for work from our clients bounced back within days and we were back to over 2/3 of our normal revenue pretty quickly.
At webdna we used to talk a lot about T-shaped people (we still do, but we really mean pi or comb shaped people but that is not so catchy). A T-shaped person is someone who has a deep expertise in one area and a broad set of skills. What we found when we were down to a skeleton staff was that we needed a deep skill in areas that existed in those not currently in the business. Sure, all three of us could do enough to keep things going, but we really missed the expertise of the wider team.

We have been around for 18 years now, we have survived a couple of recessions, but in the face of a global pandemic, we cut too deep furloughing too many people too quickly. That left a skeleton staff of 2.5 people trying to keep our best customers happy just when they needed us. We managed, but the very first day we could unfurlough some of the staff we did.
Learning 2: As a leader, staff welfare is the most important thing I do
Early in 2020 we did some really great things and did a good job of keeping on top of staff welfare. We tried to make sure each member of staff was coping with the changes not only to working remotely but also living under the changing restrictions. We instigated regular catch-ups, the standard quizzes and regular personal check-ins. We also did other little things to help remind the team that they are valued and to show how happy we were with the great work that they were doing.
Then as we could start to come back into the office from time to time we took our eye off the ball. This was caught pretty early by the team, who instigated a return to some of our old practices; we re-introduced team lunches, albeit remotely, we added a team chat instead of a work-related call, and a few other surprises along the way.

What we didn't do well is keep an eye on how hard people were working and intervene when people were taking on too much and working too hard. We missed a few of the signs and let some of the team down by not stepping in early enough.
In retrospect, it was not just the team that we didn't look after. I certainly had times when I had let myself get so worn down by lockdown, and everything that went with it. I was not functioning at my best. Losing the natural breaks of family holidays meant I was pretty broken by Christmas.
What I've taken away from this is that staff welfare is the most important thing but that includes all staff (please fit your own mask before assisting others, to quote the almost forgotten onboard flight safety announcement). As well as looking after the team I need to look after myself. I've set up regular check in's with the team but I've also set myself the challenge of:
Finishing on time more regularly
Working less at the weekend
Taking time once a week to assess my own workload and identify where I can delegate
Meditating/practising mindfulness
Linking up with others in similar/different industries to look at how they manage difficult situations
And booking a holiday, it might end up being a week in the garden but we all need time away. I'm encouraging the team to do the same and have honest and open conversations to help everyone manage any stress they are feeling work-related or in their wider life.

Learning 3: Our best clients did the best out of 2020
We are lucky enough to have some very long-standing clients. Clients that invest in their digital marketing and website each month and have done for years. We have helped them grow every year, but this year has been a game-changer. Whilst some of our clients cut their spend, the ones who maintained or increased their investment in marketing and digital didn't just stand still, they grew and in one case exceeded any of our wildest expectations for online sales in their industry.

I have thought about this a lot over the last six months and the learning I have taken from it is this - if you are doing something for the right reason and it is working, uncertainty is exactly when to double down, not fold (yes, I know that is mixing terminology from two different card games!). It is obviously a brave, some might say foolhardy, thing to do to maintain or increase marketing spend when you are not sure if you will have a market to sell to or product to sell, but those of our clients who did, have reaped the benefits.
There were lots of other learnings - some work-related, others not so much, but these three are the ones that as I start 2021 will be at the top of my list to help make 2021 an even better year at webdna than 2020 was.