Jul 21, 2023 / Team
webdna welcomes Junior Quality Engineer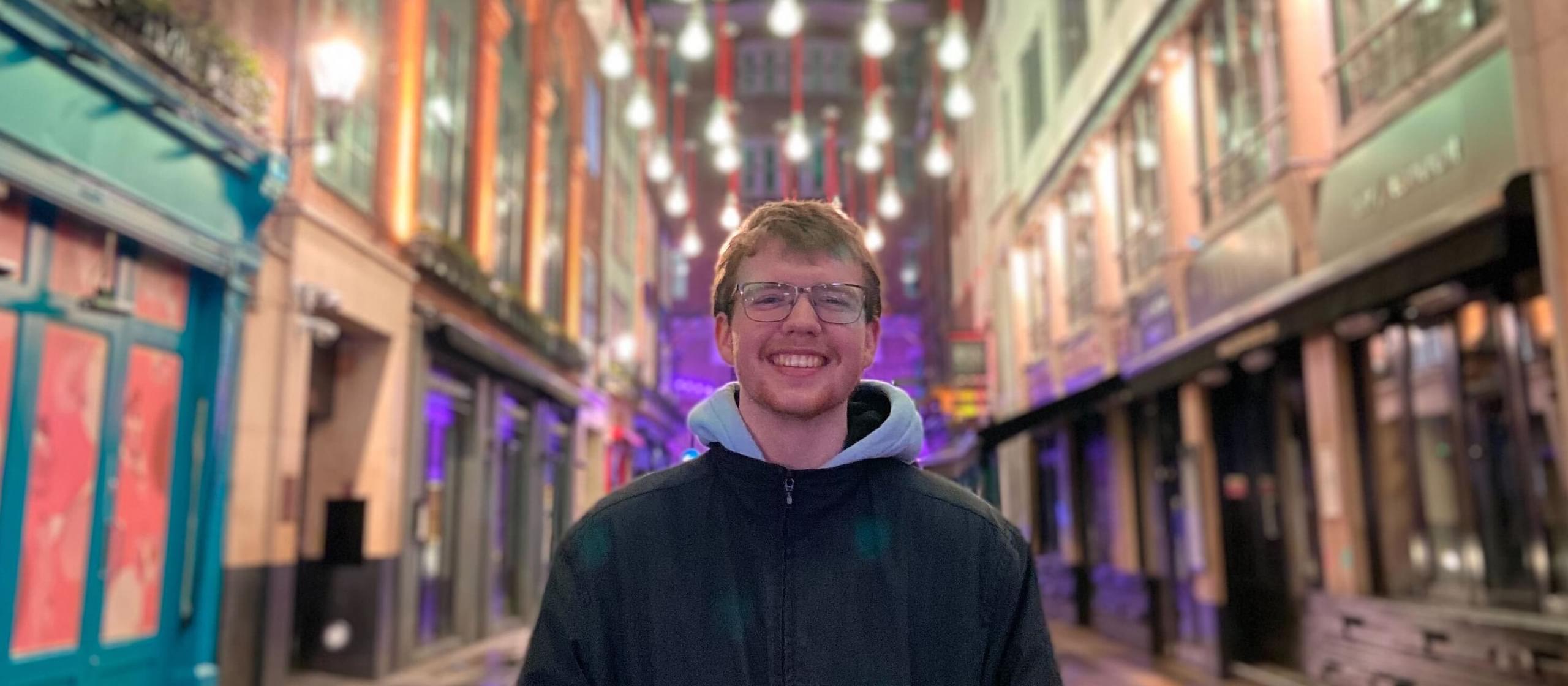 One year after we participated in UoN's internship, we're pleased to announce our latest recruit.
Supporting future developers
Last year, for the first time, we partnered with The University of Nottingham to welcome two marketing interns, Elise and Hannah, to webdna for the summer and they quickly became valuable additions to the team.
But, while we expected to gain extra help, we weren't quite prepared for the full impact that the experience would have on us. If you followed us last year, you'll know we had one simple rule: Whatever task we had had for Hannah or Elise, it had to also teach them something. This had a hugely positive impact on the team. We benefitted from the different perspectives that two new people could bring and teaching them new skills helped us to reflect on what we knew and how we carried out our processes. It was also hugely rewarding to play a part in helping two people at the dawn of their careers flourish.

As we approached another summer we were keen to emulate the success we had seen in marketing across other areas of the business and so, we're thrilled to announce the recruitment of Alastair as Junior Quality Engineer.
Alastair is currently studying towards an MEng in Electronic Engineering having just completed his second year at The University of Nottingham. As he hasn't quite settled on what he would like to do when he graduates, he felt that an internship would help give him more insight into our industry, broadening his horizons and helping him to decide on his next steps.
We were immediately impressed with Alastair's keen eye for technical detail. Right from the interview he appeared to be very proactive, even suggesting some optimisations which we have since implemented on our own site.
In his spare time, Alastair enjoys repairing electronics as well as playing tennis or badminton and video games. This, no doubt, will also make him a great fit for our increasingly competitive after-work socials. We're expecting some feathers to be ruffled.
At webdna, we're strong advocates of interns
While we are still inclined to recruit via more traditional channels, diversifying our approach and taking part in the internship programme has benefited webdna in many ways.
Ensuring our interns are developing a range of skills to give them the edge in their chosen careers has given us countless opportunities to review our processes and culture and make sure we're getting it right. And, of course, being able to help shape the future of marketing has given us a collective sense of achievement which we're looking forward to recreating in the Development team.

We're delighted to have Alastair in the team and he's already showing great initiative when it comes to understanding our Quality Assurance processes. I have no doubt that he will gain some valuable insights during his time with us and we're looking forward to supporting him and helping him to develop his skills.
Helen Godfrey
Account Manager
And what of our pioneers Elise and Hannah? Has it all been worthwhile for them? Both have gone on to do great things. Having applied for a graduate scheme after University, Elsie was recruited directly to staff on the Account Management team of a leading global beverage company - bypassing the graduate programme! We've been lucky enough to hold onto Hannah as our Junior SEO Manager. She had this to say about her recruitment:
Joining webdna as an intern has allowed me to gain hands-on experience in the marketing industry and given me the opportunity to become a member of a genuinely great team. Not only was I given responsibilities that helped strengthen my writing skills, but I was also supported in developing my interest in SEO. This then led me to land my role as Junior SEO Manager which I have balanced alongside my university studies until I recently graduated.
Hannah Lowe
Junior SEO Manager
We're always on the lookout for great people, to find out more about our culture, why not read more about what makes a DNA'er?