Sept 21, 2022 / Team
webdna appoints two new marketing roles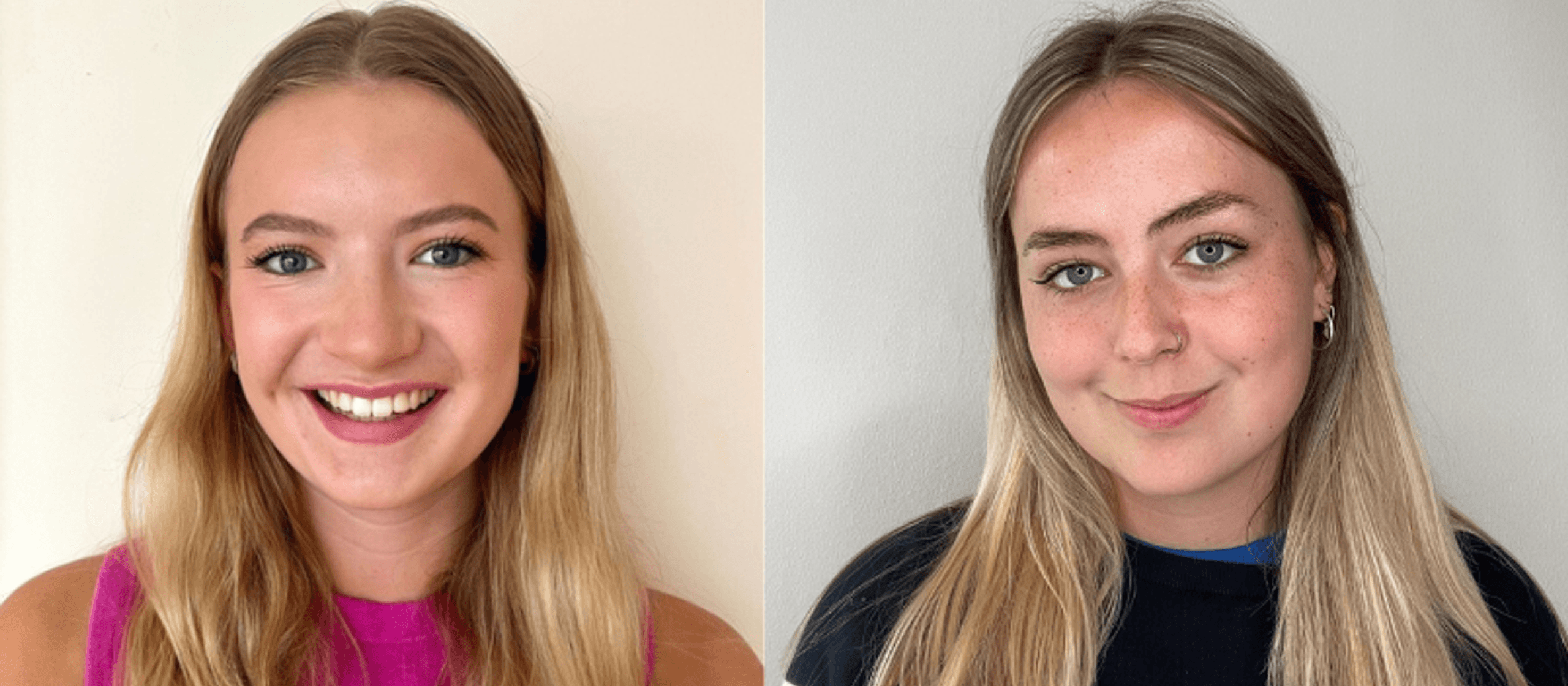 webdna has recently appointed Hannah Lowe as Junior SEO Manager and Elise Perks as Junior Social Media Manager.
Shaping the next generation of digital marketing experts
As you may have noticed, we're always on the lookout for great people at webdna. In the past, we've recruited for roles via more traditional channels such as the media and LinkedIn etc. We've had some success but, regardless of how great the candidate is, one thing we have always needed to do is to take the time to teach people the webdna way.
Earlier this year when a contact in the University of Nottingham Careers Team suggested we look at employing a summer intern. We thought it could be a wise investment of our time. Our rationale being that we could get some much-needed support over the summer months and play a part in shaping the next generation of marketing professionals.
We initially agreed to recruit one marketing intern. But we found ourselves with two very strong candidates and so we made the decision to employ them both and they have proven to be fantastic additions to the business.
Hannah, who is now just starting her third year as an English undergraduate at The University of Nottingham, has a passion for writing. She's also a keen Netball player and a member of the university's Art Society. She joined us with an interest in SEO and this, coupled with her ability to get words on a page quickly and adapt her style to suit the needs of our extremely varied clients, meant that she made a great impression right away.
She was joined by American Studies student Elise, who had also just finished her second year at The University of Nottingham. Elise is an enthusiastic flag American football player who represents the university in BAFA league matches. Her ability to grasp our client's design concepts and translate them into social posts that make an impact across a range of platforms has us in awe. And she works with such efficiency it would leave more experienced social media managers wanting.
The webdna golden rule
We had one rule for the team. This was: Whatever task they may have had for Hannah or Elise, it had to also teach them something. It sounds simple enough, but there's a lot of knowledge in the brain of a webdna'er and so our new marketing interns had their work cut out. They did a great job to take the knowledge onboard and quickly apply it to the projects they were working on.
As we got to the end of their internships, it became clear that both Hannah and Elise had become part of the team. We were reluctant to part with them. The work they were producing was high quality, was on brief and added value for our clients. We'd really feel the loss when they left. So we offered them part-time roles alongside their studies. Lucky for us they both accepted. So I am pleased to introduce to you our newly appointed Jnr Social Media Manager Elise and our Jnr SEO Manager Hannah - Welcome to the team!

If you or anyone you know is looking for an exciting opportunity in digital marketing, web design or development - then be sure to take a look at and share our latest careers.