May 10, 2023 / Marketing
Why are blogs good for your website?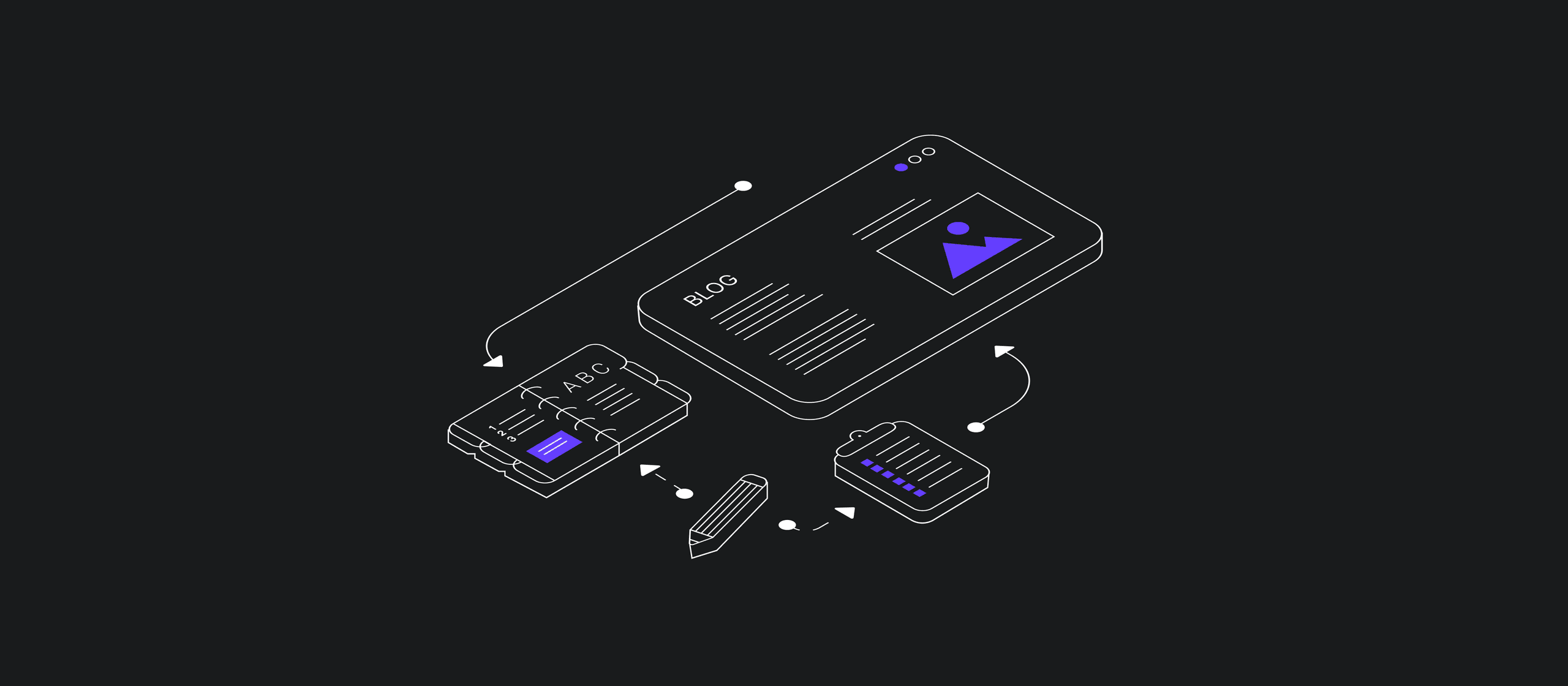 If you are looking to generate more content for your website and social media then blogs are an excellent option that will work hard for you.
With more than 5 billion people around the world using the internet each day, the capability your blog has in generating interest in your business shouldn't be underestimated.
What is a blog?
A blog is an article written to showcase expertise on a topic that appears on a website. Blogs give businesses a wide range of opportunities, all the way from increasing visibility to establishing a brand persona. So, you may be wondering - how do they benefit your business?
How do blogs help your website?
Help to increase the visibility of your website
If you are looking to attract more users to your website, then blogs are a great way to achieve this. Creating content that your target audience is likely to be interested in, such as answering frequently asked questions, is an excellent way of encouraging people to explore and engage with your site. Naturally, through writing about relevant topics to your business, your blog will contain keywords that will help your website appear in search engines when users are searching for businesses like yours.
These blogs can then be repurposed for social media content. This is something we do ourselves and essentially helps in creating a diverse content strategy that will inevitably help in getting your website in front of a wider audience.

Generate more leads
Once you have attracted users to your website, your blog can be used to encourage users to explore more of your website.
Internal linking can be used to link to other areas of your website like specific services or products you offer. This helps in increasing the chances of leads and improves a user's understanding of the type of business you are as well as keeping people on your site longer.
Including Call-to-actions (CTAs) at the bottom of your blog are also a great way to guide users to other areas of your website. These could include: Find out more, Learn more, Check it out, and help to explicitly direct the user journey to other important pages of your site.

Long-term
Unlike some other marketing strategies which aim to attract traffic quickly over a short period of time, a well-written blog will continue to generate traffic for longer. Although leads may not be instant, ever-green blogs are more likely to attract long-term traffic.
Publishing blogs that answer common questions or queries is often a good step in the right direction in producing content that will likely perform well. You can also check out what your competitors or similar businesses are publishing and then assess what original content you could offer over them.

Gaining credibility
Achieving a company voice and persona can sometimes be challenging. Blogs, however, are a great way of sharing your opinions and thoughts on particular topics - just like we're doing now! For many businesses, blogs can help in positioning themselves as experts in their field which can be achieved through thought leadership and showcasing knowledge of products and the industry. This not only helps build a more credible profile but also may make users feel more inclined to trust to you.
Blogs can also be used as a space to share company news and celebrate achievements. This can develop your company personality and help not only attract more than customers - but people wanting to work for you too!
Want help?
Our Marketing Team are made up of specialists with years of experience in blog writing. If you are looking for help in crafting the right content strategy that will work hard for you, and believe we are the right people, then feel free contact us.