Jul 10, 2023 / Marketing
What is Threads?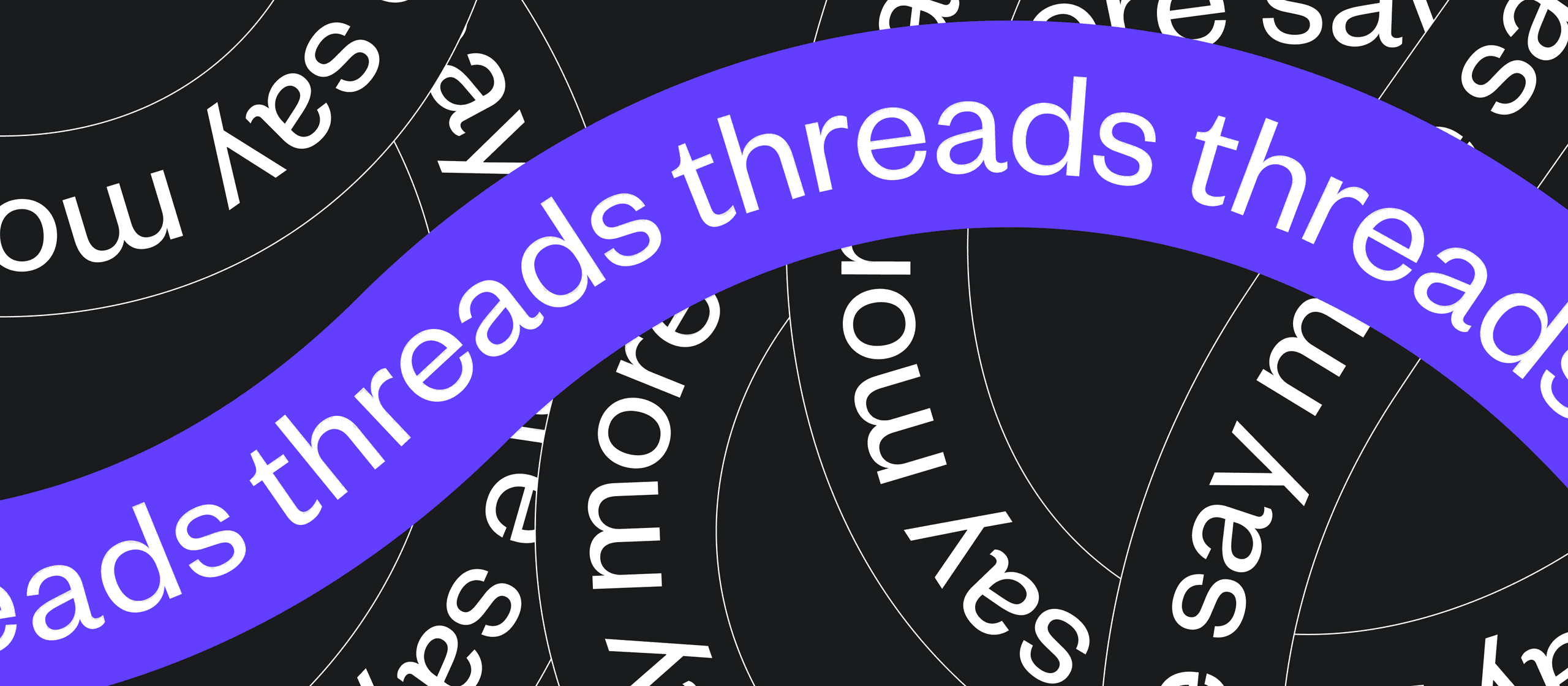 webdna on what to expect from Meta's Threads, a brand-new social media platform.
Last week Meta officially launched Threads and with 100m downloads and counting it's quickly proving popular. But what is Threads?

The microblogging platform has been created to rival Twitter and, somewhat ironically, on its first day was already trending on that platform. At which point Meta Founder Mark Zuckerberg posted his first tweet in 11 years to announce its arrival with a cheeky meme.
Meta Threads offers a similar experience to Twitter with a 500-character limit and the opportunity to reply to others and repost or share quotes. It does not, however, have the functionality to clearly show trending topics, hashtags are not in play and it has not yet been monetised so you won't see any ads just yet. It is thought that many of these familiar features are in development and will come into play over the coming weeks.
If you are new to Threads but have an Instagram account, personal or business, you can get set up with a few clicks. If you don't have an Instagram account check out our article for more info on the best way to create an account.
As is common with large social media platforms there are some concerns surrounding data use and storage. It is not available in the EU due to privacy rulings so that's something to take into account if you operate in that region. But, with the speed of user sign up we are seeing this exclusion doesn't seem to have slowed it down at all.
With everyone finding their feet and a distinct lack of advertising it's a slightly strange place over on Threads at the moment. It feels like you've arrived a bit too early to the party and the host is still setting up. It is early days and we are keeping a close eye on developments as it could prove a great opportunity for many businesses.

We're yet to see what Threads will become, who will use it and how it will be used. In recent months we have spent time looking into if Twitter is still right for businesses. Following Elon Musk's purchase, there has been a big change in the Twitterverse. It's made it feel a little lawless, perhaps Threads is exactly what we all need. Time will tell.
Sophie Blaken
Marketing Director
If focusing on managing your social media, or indeed deciding what platform to join next, is stopping you from doing the things you love, then why not get in touch and let's start a conversation about your social media strategy?