Jul 11, 2023 / Marketing
Can I get Threads if I'm not on Instagram?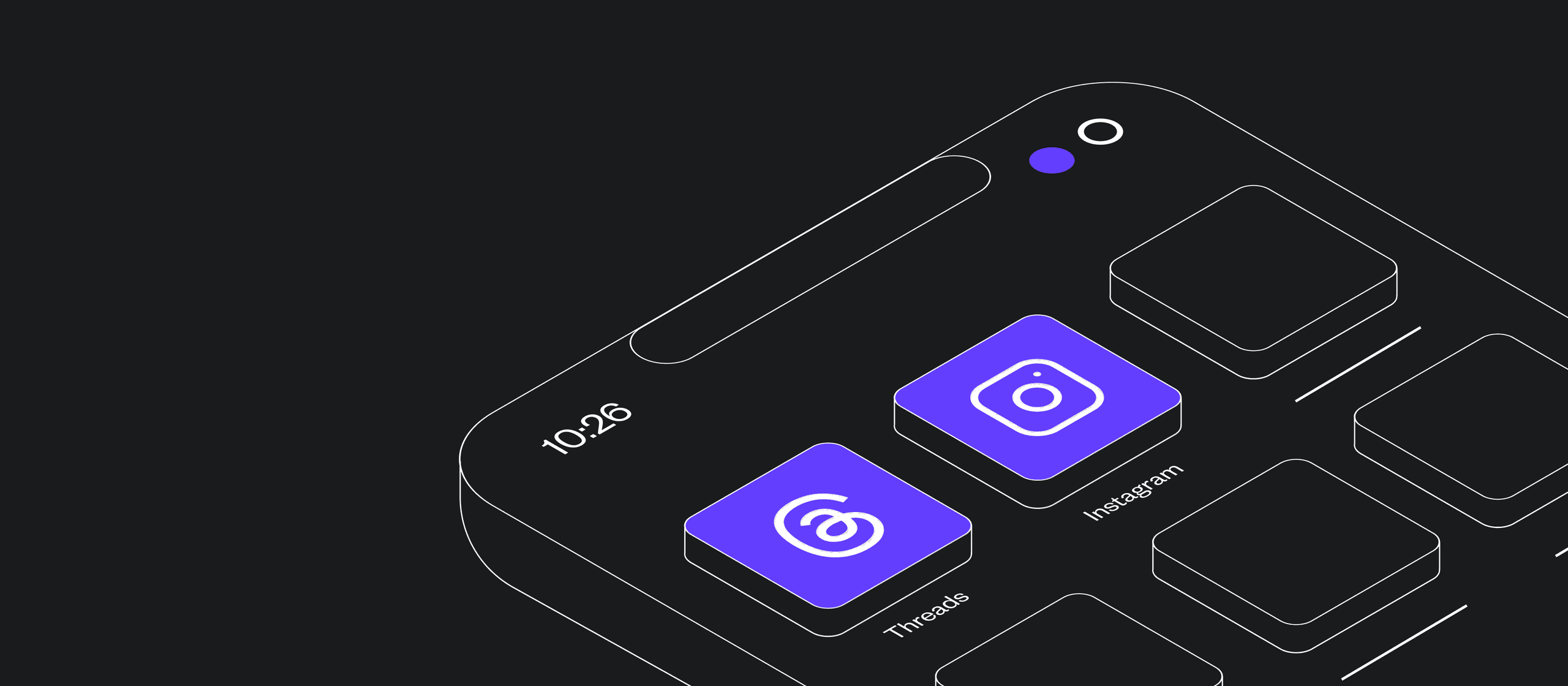 webdna on the best way to get the most out of Meta's Threads.
No. Well not yet anyway.
Threads has already taken social media and the news cycle by storm, with individuals and businesses alike deciding to transfer their conversational app needs to Meta. Those already with Instagram accounts are discovering how easy this transition is - but what if you or your business isn't on Instagram? Or what if your organisation doesn't lend itself to a visual platform, but you want to be the potential new lead in conversational social media? We've looked into whether or not it's possible.
Can you set up a Threads account without an Instagram account?
The answer is (currently) no. Threads, much like the Stories function on Instagram itself, is a branch off of the original platform of Instagram. This means that, while you do "set up" a new account, you're actually using your Instagram account, just in a separate app.

As it is so linked you cannot deactivate your Instagram account and keep your Threads account. If an Instagram account is even temporarily deactivated, your Threads account will be as well, as the data driving the latter is very much fed by the former. For the same reason, you are not able to change your Threads username and keep it separate from Instagram.
Understandably, some businesses simply aren't suited to the functions of Instagram but will benefit from Threads, particularly if they've experienced some success on Twitter. Our solution, at the time of writing, would be to set up both an Instagram and Threads account and make your Instagram account private.
Some benefits of having Instagram private are that; no accounts can see your content (or lack thereof), and they cannot see who you follow or who follows you. However, the key benefit is the still accessible "Threads Badge" on the account's bio. In short, the Instagram account exists only as a signpost to Threads.
With the platform continually evolving, it is possible that Meta will address this obstacle to gaining membership to their newest platform. After all, the success of their model is built on the premise of having as many members active on them as possible. Currently, our best solution is to keep Instagram private and Threads public and stay part of the conversation - if it's the right platform for your business that is.
We're experts in all things marketing. If you'd like help with your social media strategy, why not get in touch and let's start a conversation?