Oct 17, 2018 / Craft CMS
We are a Craft CMS Partner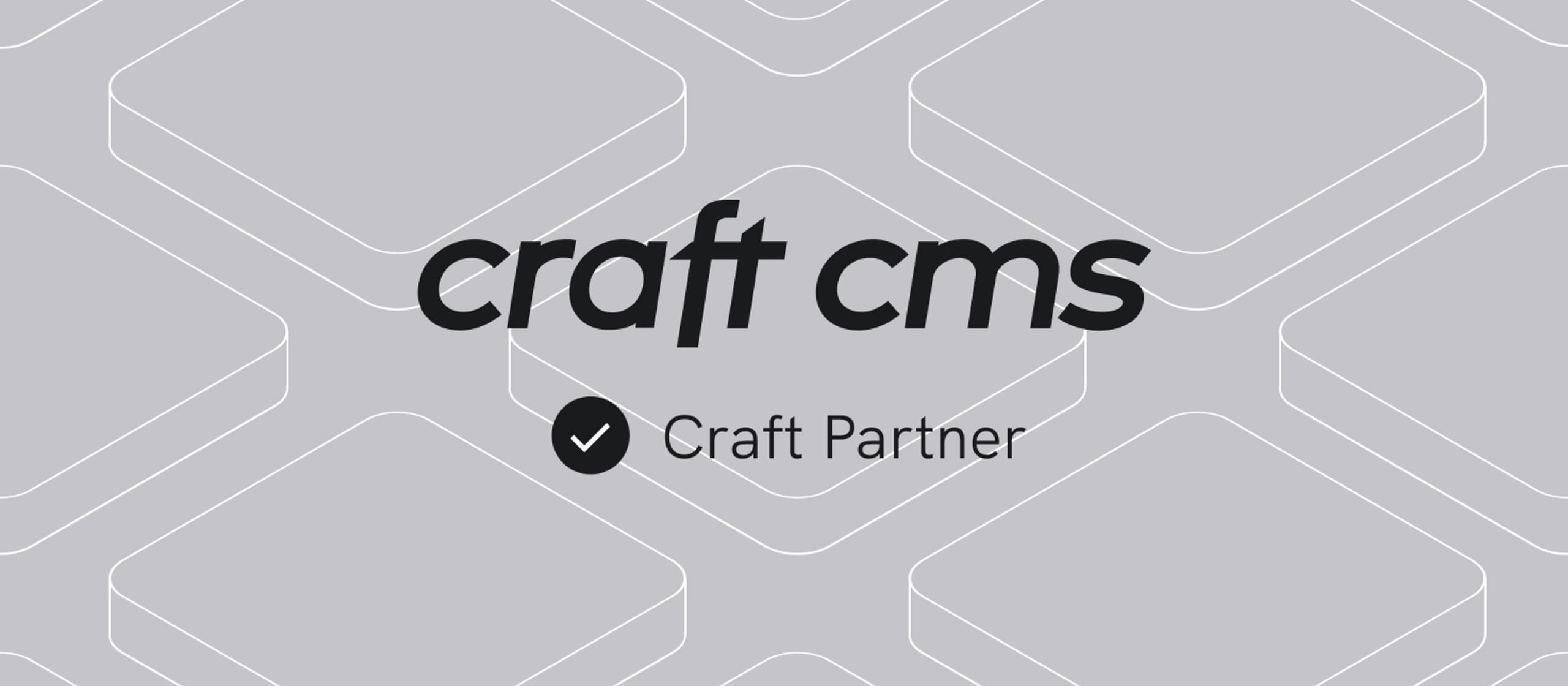 Craft Experts, working with Craft CMS since the beginning, we can help you build and manage your Craft Website. How can we help with your Craft CMS needs?
After working with Craft CMS since the beginning we are excited to announce that we have been made a Craft CMS partner.
webdna first started using Craft CMS back in 2012, back when it was in private beta and called Blocks CMS, and it has long been our CMS of choice.
Craft contributors
Since we first started working with Craft, how we have used the CMS has changed as much as Craft itself has. Our first Craft sites were simple brochure sites.
Now Craft CMS is used on all of our new projects and we have become so well regarded that a large part of our business is now helping other digital agencies developing Craft websites.
Our work has been used in the Craft codebase and our feedback has helped to inform the creation of Craft 3 and Craft Commerce 2.
We knew Craft was for us
Right from the start, we knew that Craft was the CMS for us and since then almost every project we have worked on has been Craft. We have worked on every version of the CMS and even have live sites on Craft Commerce 2 which proved to be a better option for our client despite still being in beta.
Great for clients and developers
What we love about Craft is that we can deliver exactly what each project needs without having to compromise or try to shoehorn our client's requirements into a theme or plugin that is not quite right.
What our clients love is that their websites are better than ever, delivering the results that their businesses need, and giving them an intuitive CMS that they can manage all of the content on their sites themselves. We love the fact that CMS support calls are a thing of the past too!
Can we help you with your Craft project?
If you would like to find out more about our work with Craft then get in contact with us directly, or if you want, you can also now contact Craft and ask them what they think of us.
Getting in touch
If you have a project that you think we could help you with, why not get in touch.
At very least we would love to hear from you and can probably give you some advice about how best to deliver your project on Craft. Drop us an email on craft@webdna.co.uk, or complete the form below and we can arrange a call, Skype or Google hangout, or a coffee.
We look forward to working with you.