Jul 14, 2023 / Craft CMS
webdna named UK Craft CMS Agency of the Year 2023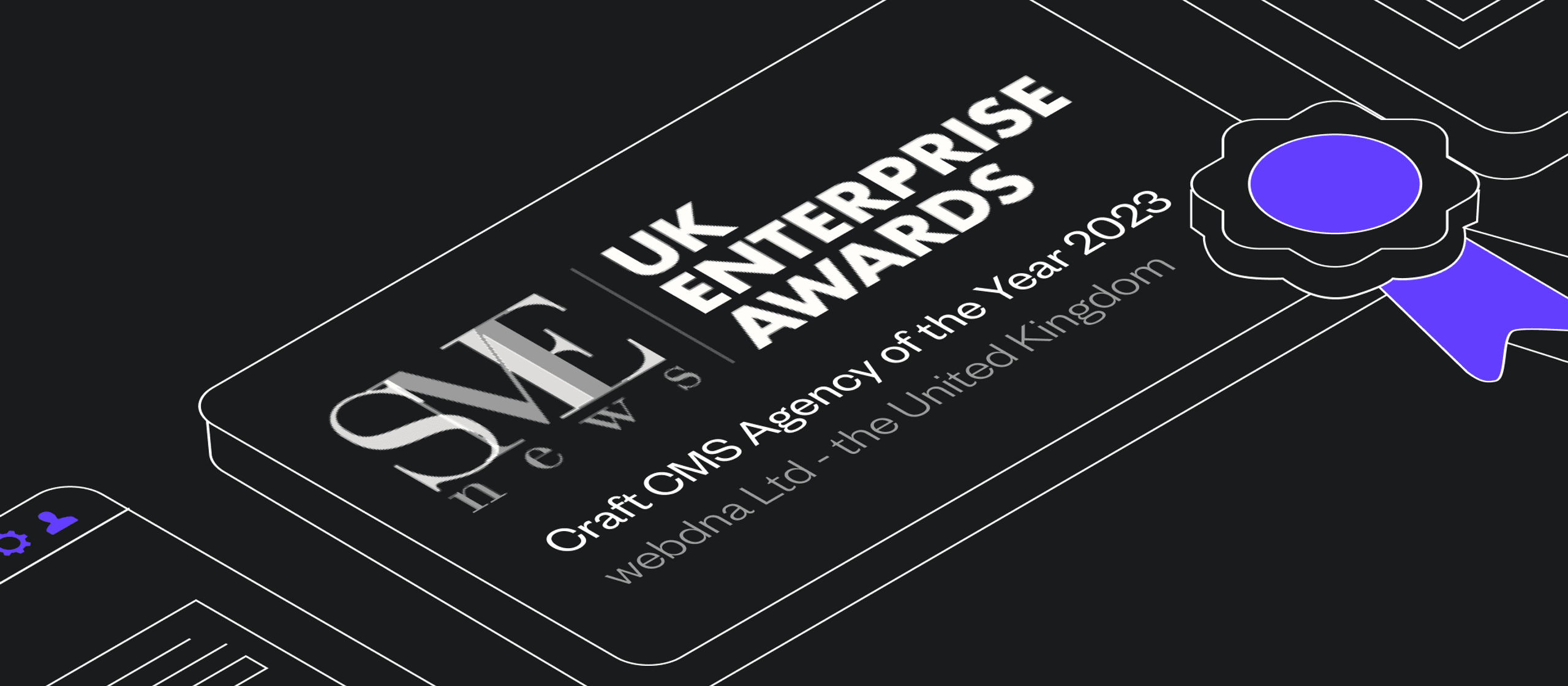 webdna has been named Craft CMS Agency of the Year - SME News' seventh annual UK Enterprise Awards 2023.

We are thrilled to announce that webdna has been named Craft CMS Agency of the Year in the UK Enterprise Awards 2023. This comes on the back of a fantastic first half of the year delivering for our existing clients and winning some new exciting ones along the way.
As the UK's only Craft Verified and Craft Commerce Verified agency, we at webdna take huge pride in our recognised expertise in Craft CMS. We believe that expertise, together with our dedicated team, makes us one of the best Craft CMS agencies to partner with anywhere in the world, and probably why organisations as far away as Australia trust us with their website development. We have worked with Craft CMS since 2012, back when it was in private beta, and, having been a Craft CMS Partner since 2018, it has long been our CMS of choice. We've logged thousands of hours developing on Craft CMS so to once again be recognised as experts is very welcome.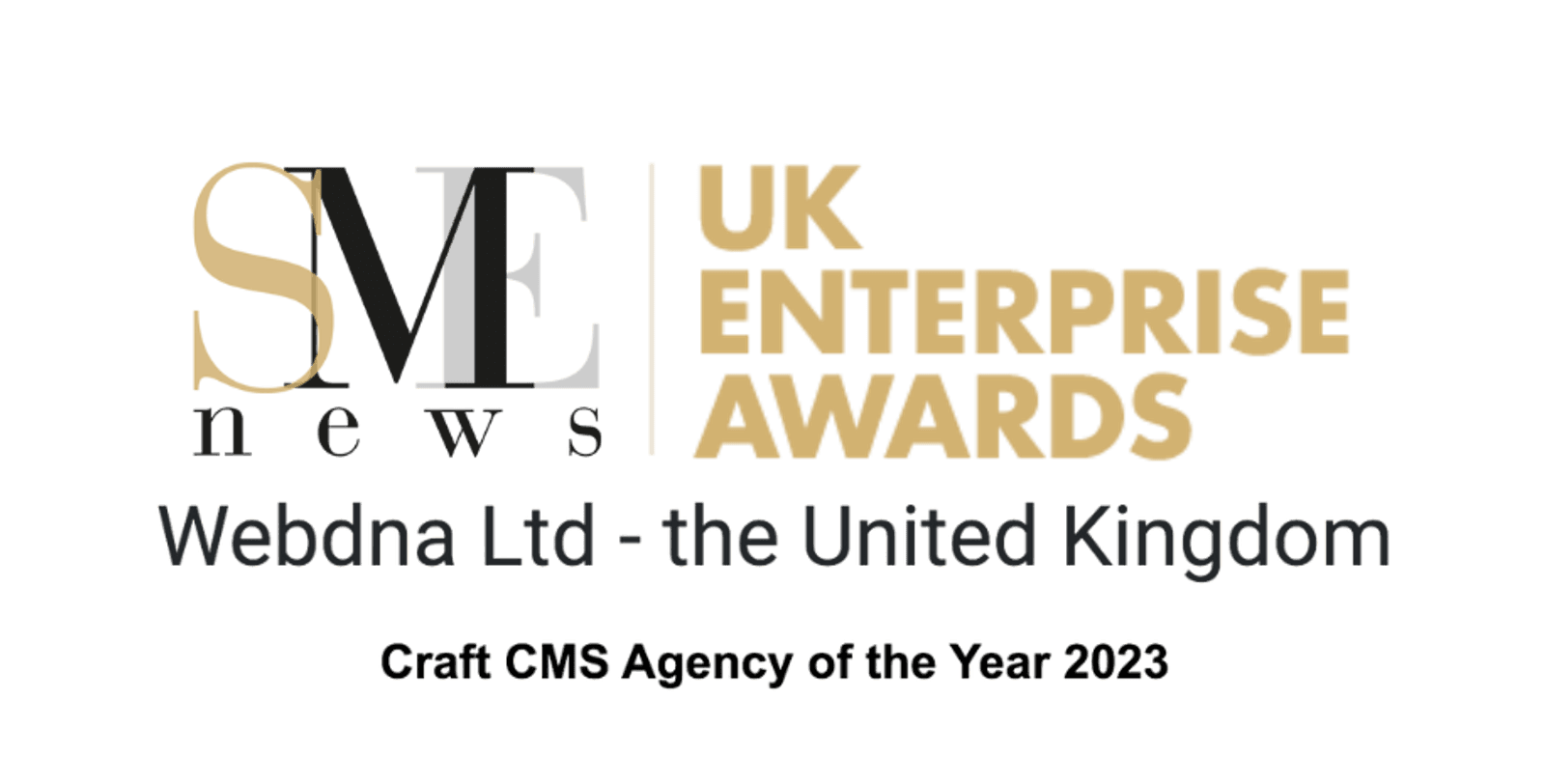 It has always been our mission to help our clients achieve their goals and we believe Craft offers the flexibility they need to be successful. One of our more recent projects, with new client Gecko Live, had us create a sleek and professional website that not only reflected the quality of the product offering but was also capable of storing huge amounts of content. Craft CMS and our expertise in it allowed us to build exactly what our client needed.
We are so pleased to have received this most recent award, after being named the Craft CMS Agency of the Year (Europe) at the start of the year. And we are excited to see what the future holds for our clients, ourselves and Craft CMS.
If you have a project and you would like to partner with the UK Craft CMS Agency of the Year, then get in touch.