Paws In Work design, branding and Craft CMS
How we created and developed the Paws in Work branding, digital design, Craft CMS website and custom event management CRM.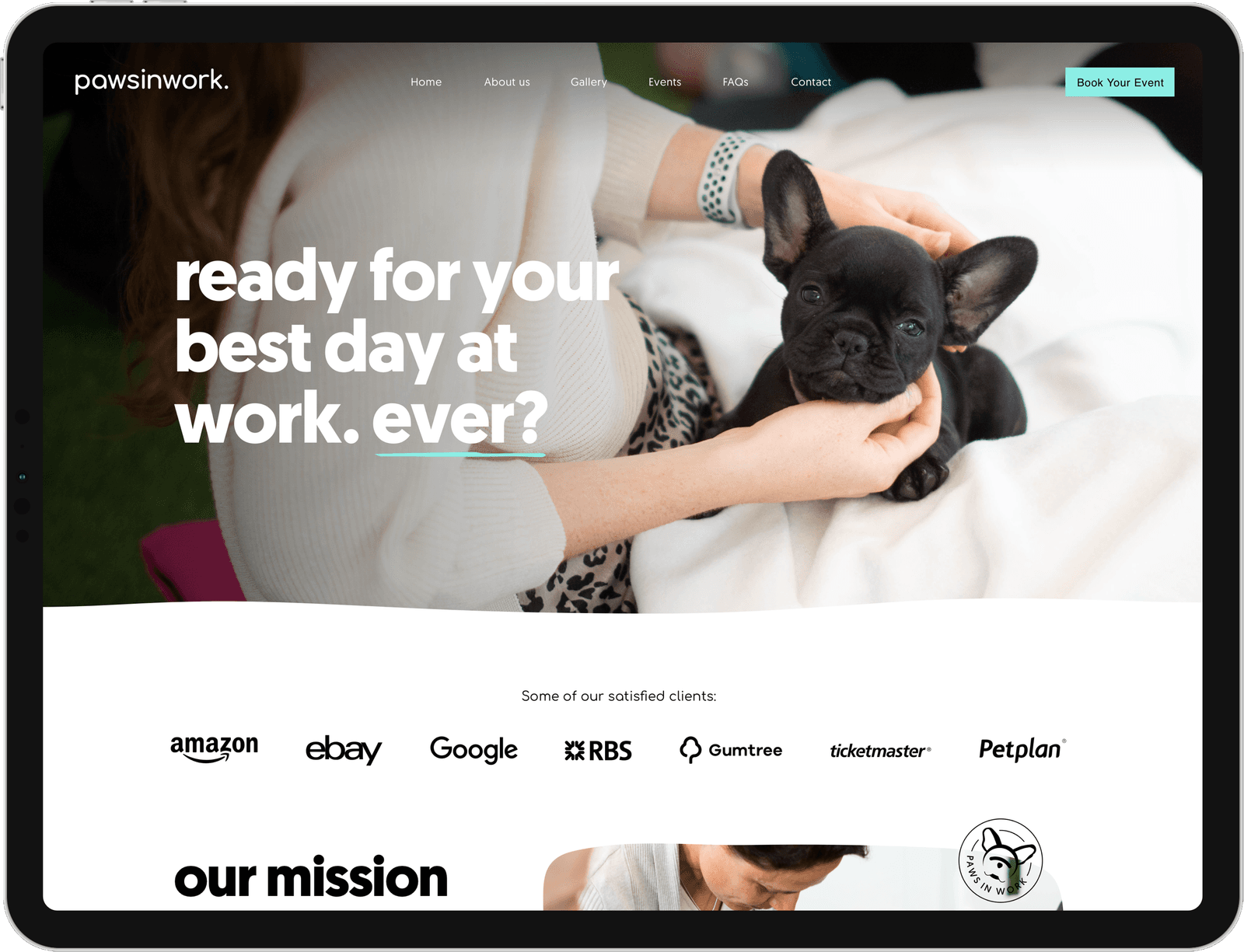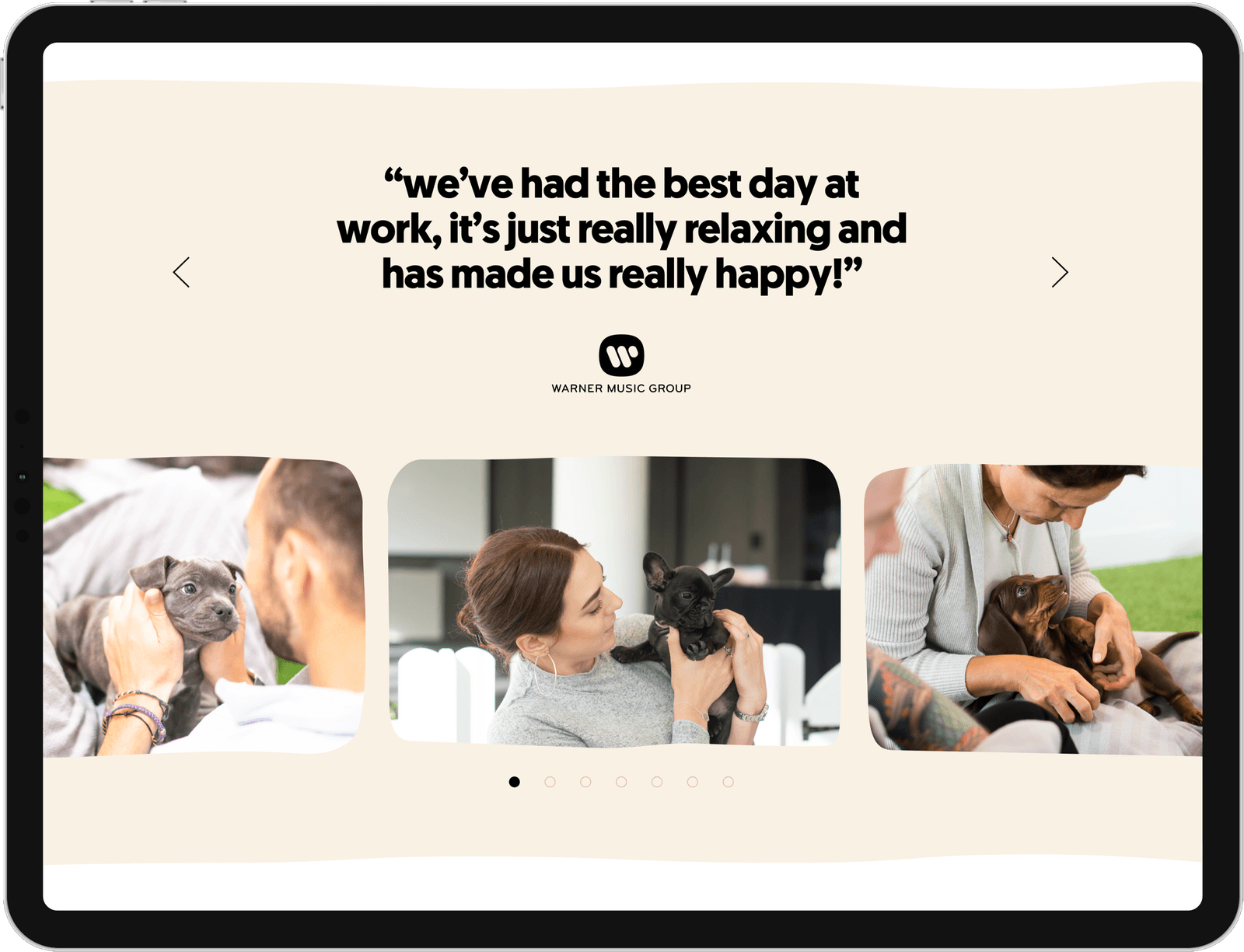 The Story
Paws in Work are puppy therapy specialists who take litters of puppies to corporate offices.
They give team members a chance to get away from their desks and relax for a brief moment, before returning to their day, better equipped to focus on their work and with smiles on their faces.
When Paws in Work first started working with us they had one of the longest long lists we'd ever seen. So our first priority was capturing everything and prioritising to make sure we were spending our time where it benefited Paws the most. And also keeping hold of all the great ideas for further down the line. The next step was to set up tracking so we could monitor progress and measure success. As well as making sure we'd fixed the basics and the site was working at its best.

We then helped them improve their customer journey, increased traffic to site though SEO campaigns. We also helped them to capture reviews and increase the content on their website.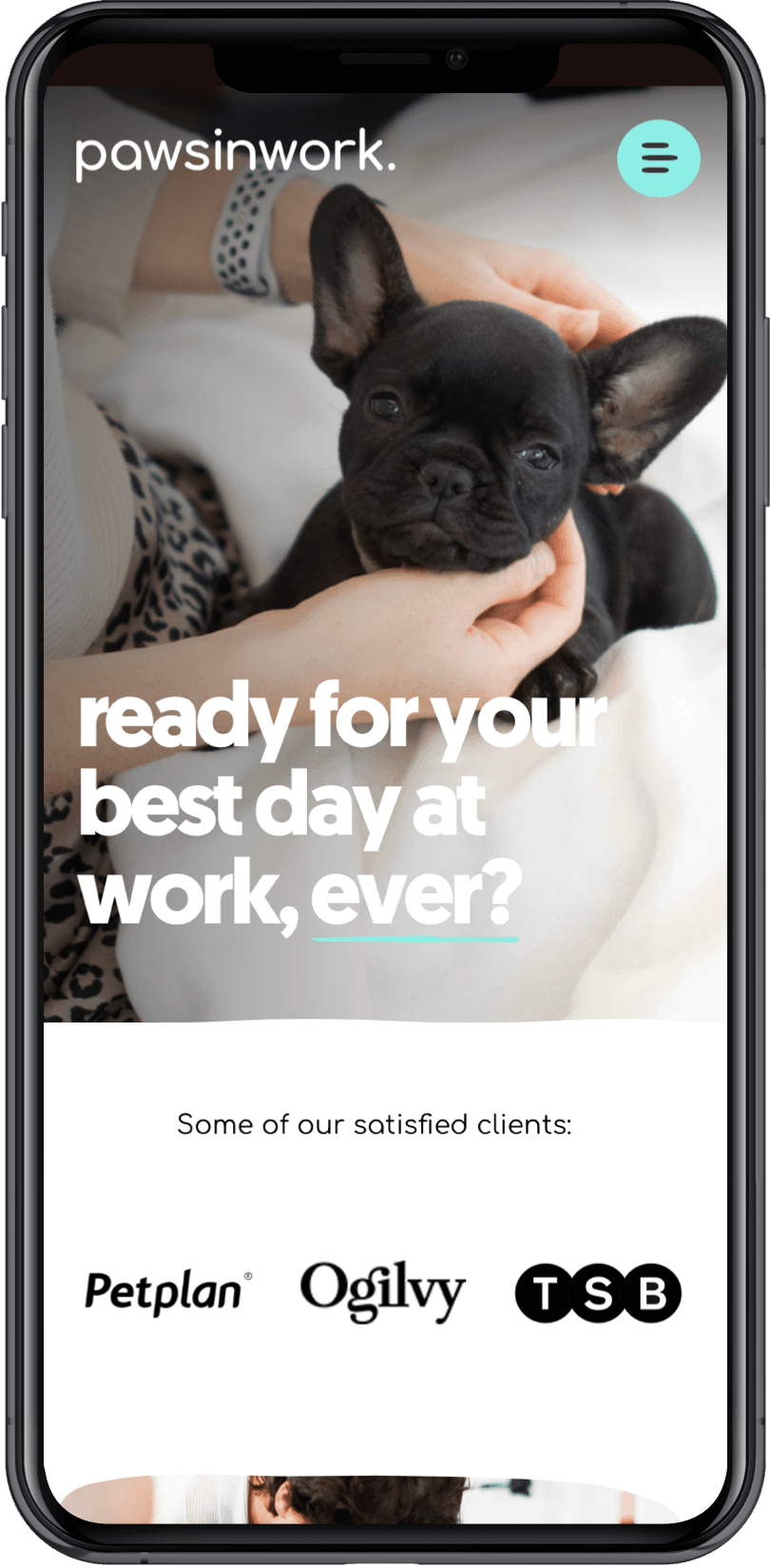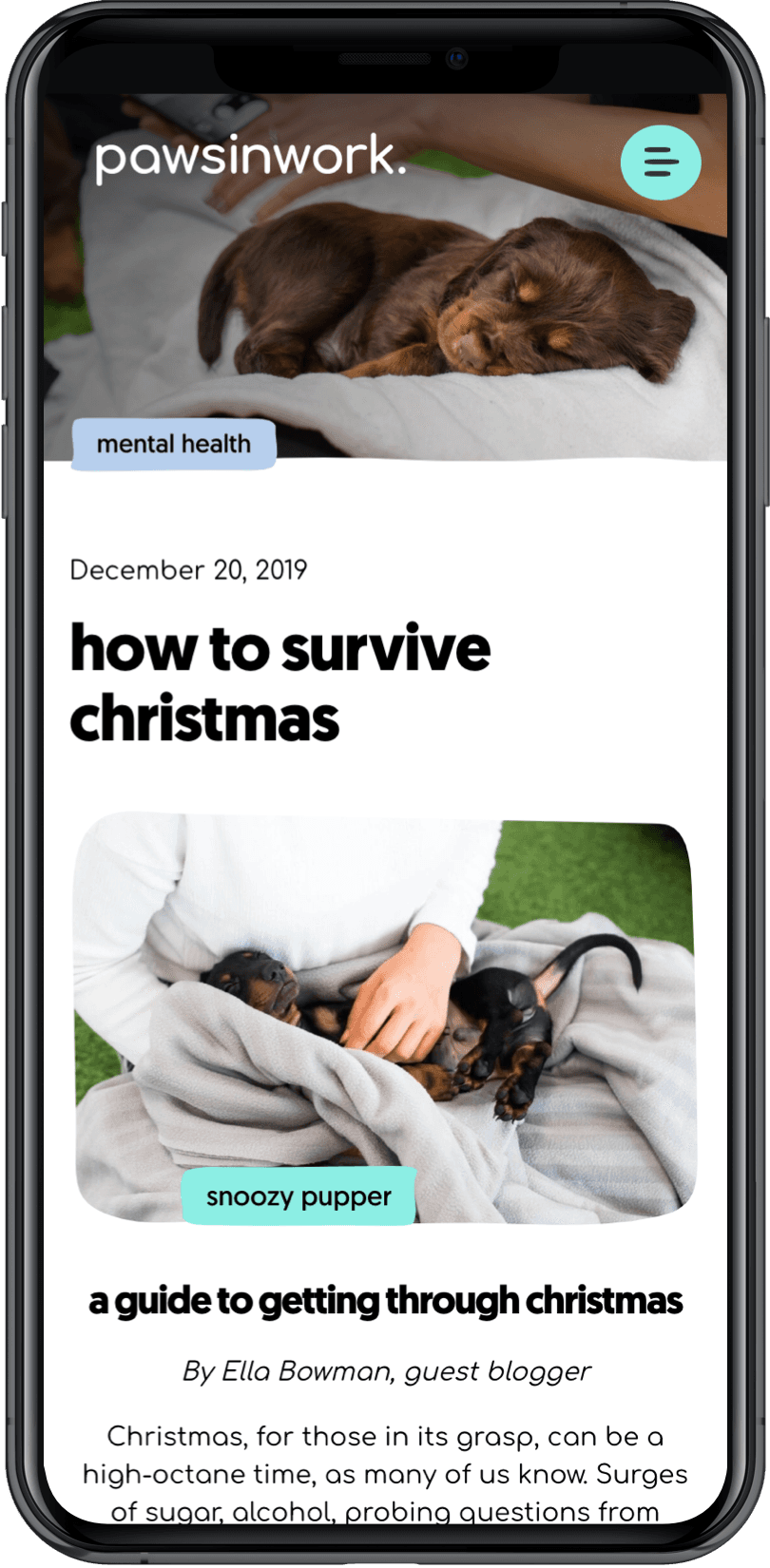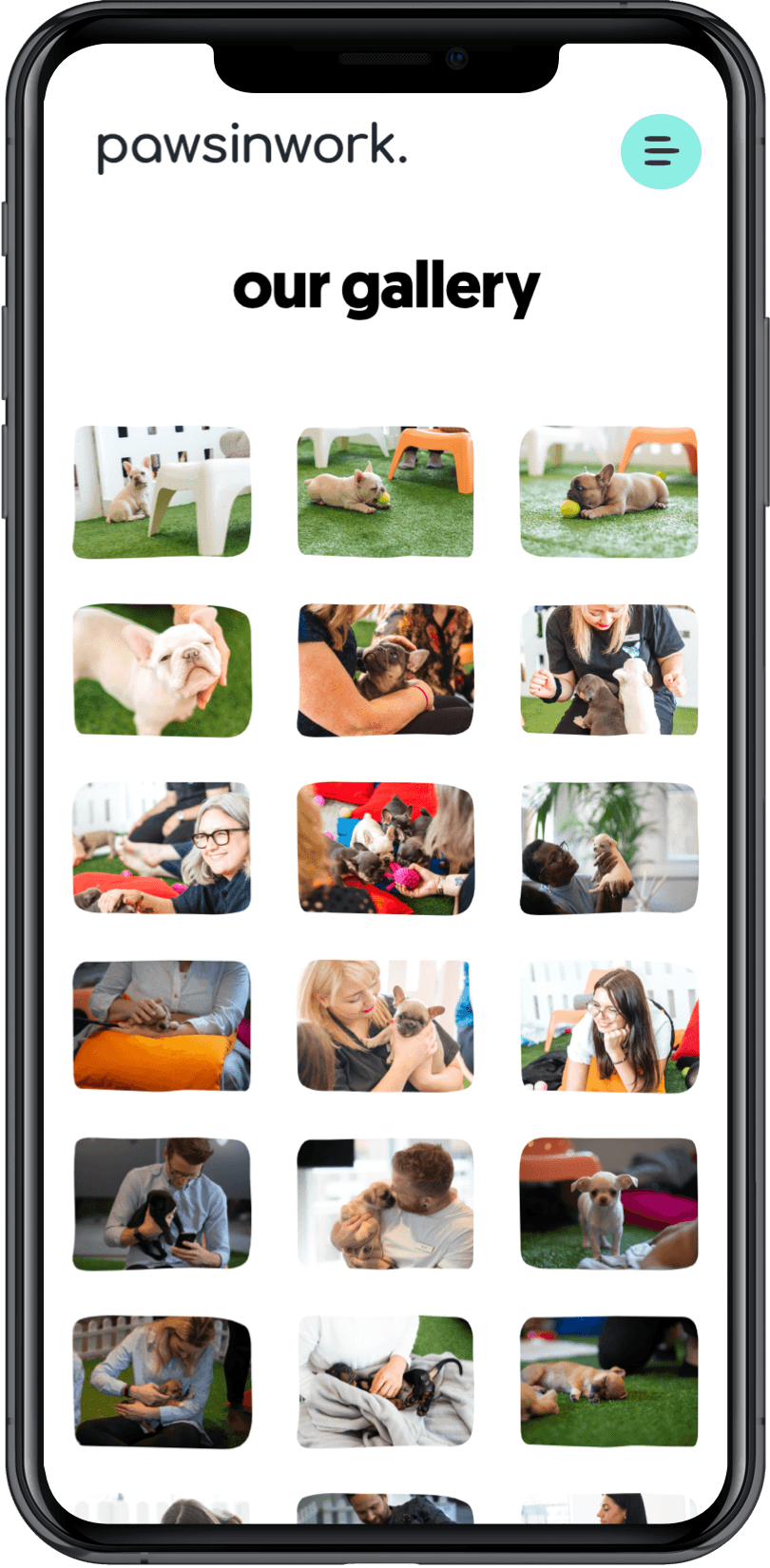 The Brand

Paws In Work is known for putting on exceptional events that clients talk about for weeks and months to come, but neither the brand identity nor the website showcased them for who they really were.
We worked to overhaul their visual identity and produce a design that felt welcoming and personal but allowed them to make bold statements when needed. The original branding for Paws wasn't much more than a logo and a colour palette, and when it came to recognition within the industry it was hard for them to stand out. Our goal for the brand was to create something instantly recognisable, but that also felt deeper than simply spending the day with puppies. It was about mental well-being, workplace stress and happiness levels.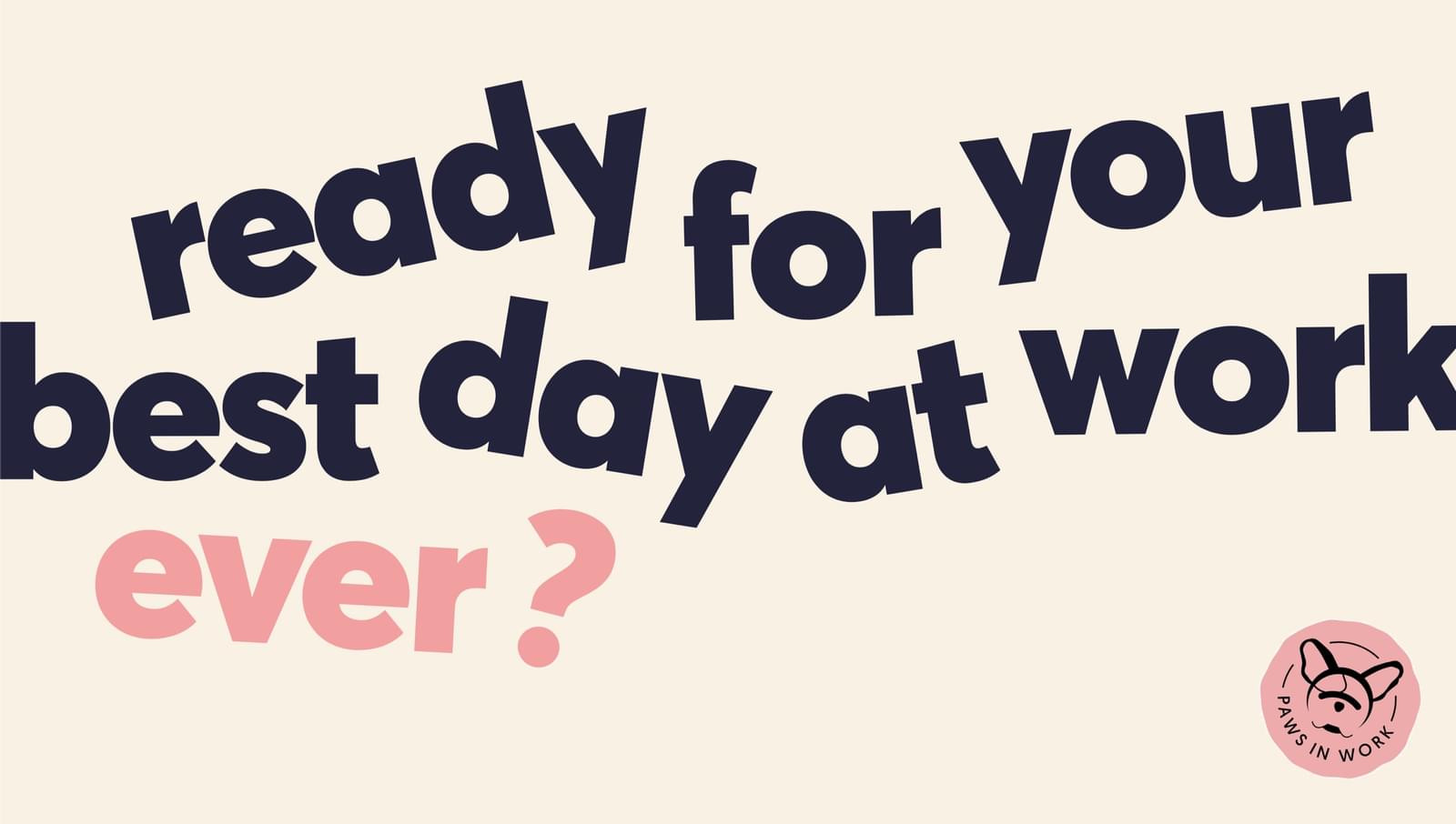 A bespoke set of illustrations were produced, and they became a focus for the rest of the design. Paired with the hand drawn style and soft colour palette to create something more playful and fun, that could still carry a serious message.The new design was rolled out on booklets, newsletters, social posts and the website.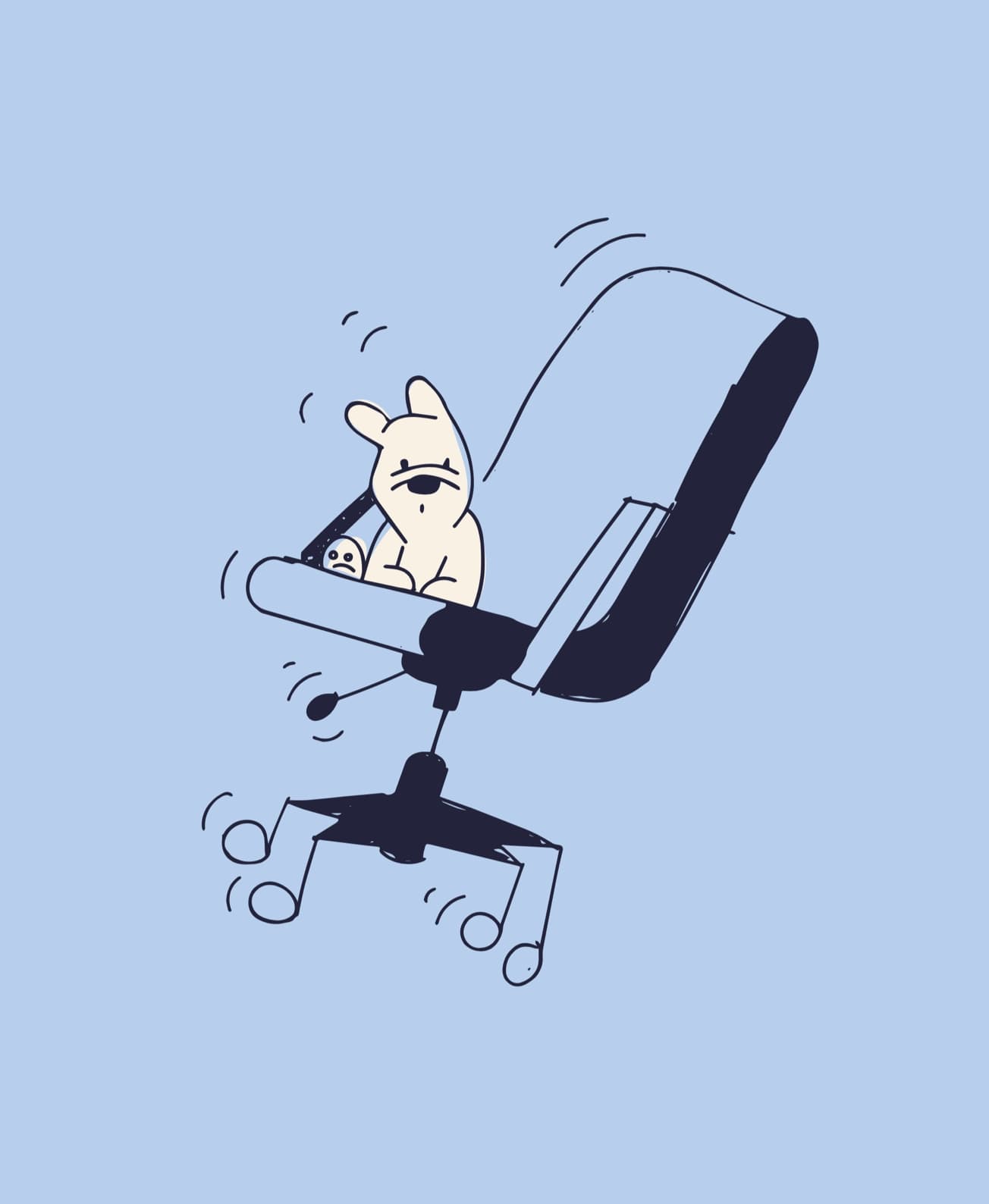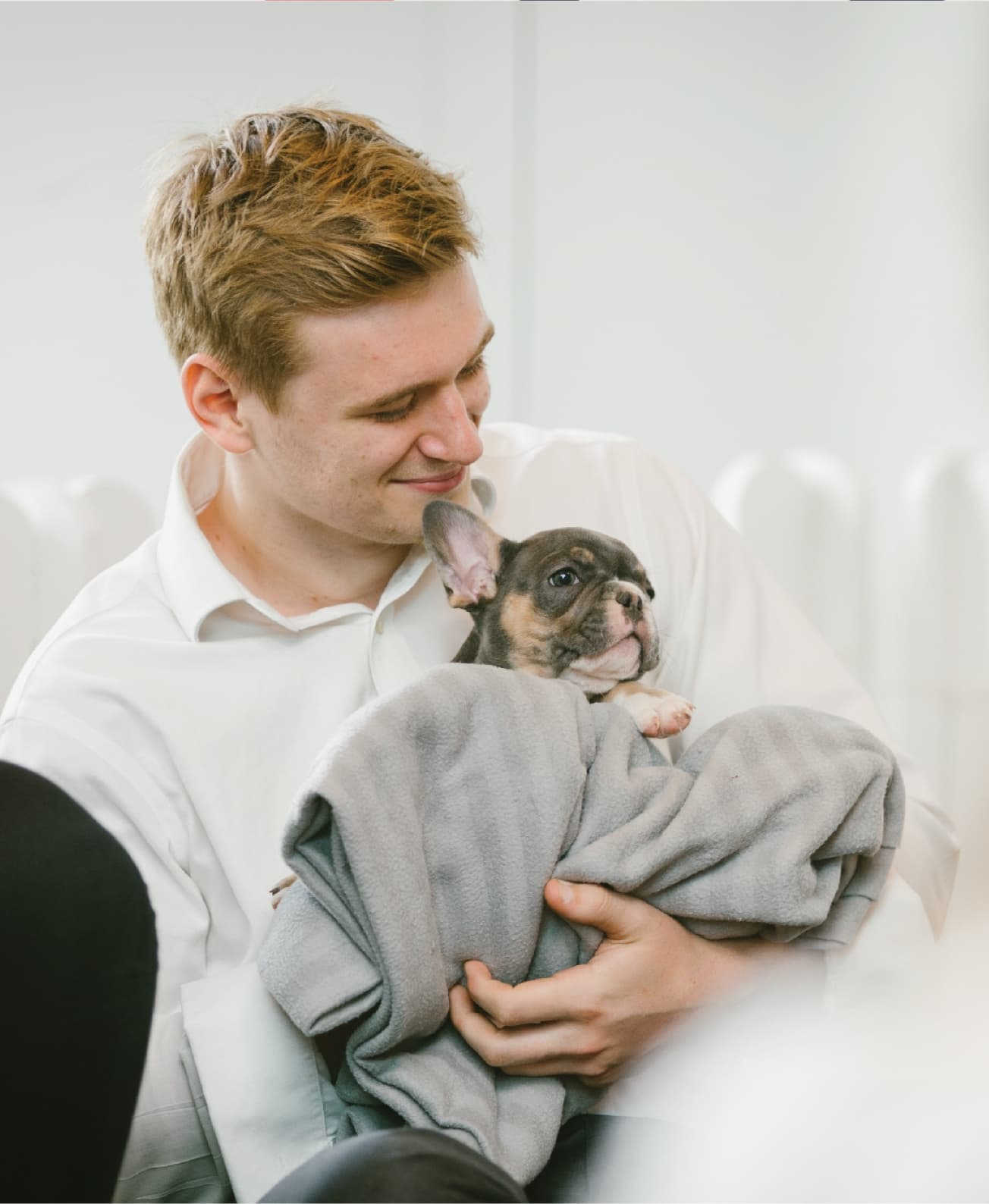 Moving the website on
When the ambitions of the business exceeded the capabilities of the existing CMS it was time to look for an alternative solution.
With the business growing and the need to reduce the amount of manual admin needed, the completely bespoke automation that Craft CMS offers was a perfect fit.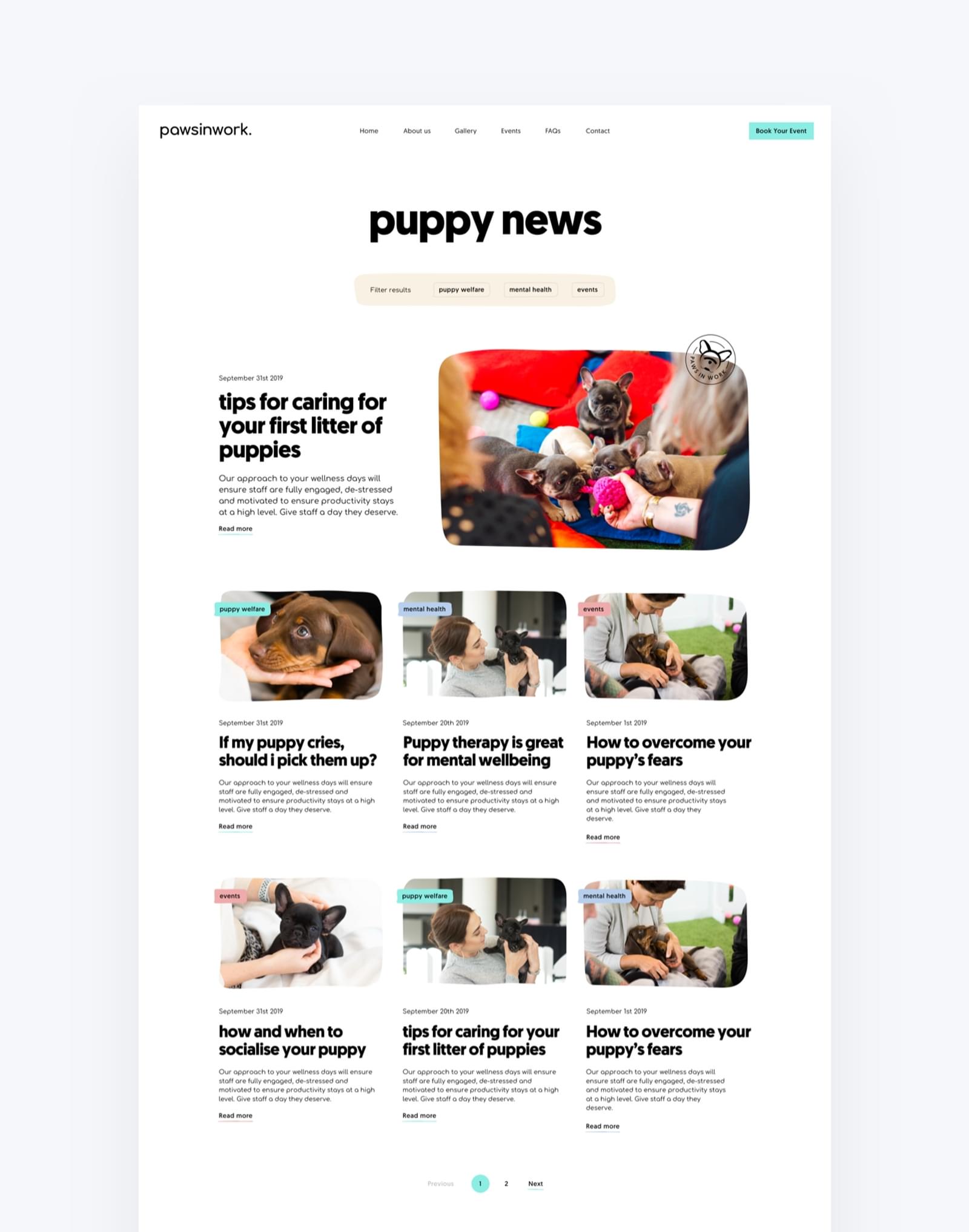 Testimonial
DNA have been incredible to work with, their work on the brand and our new website is amazing and we're looking forward to the next few years. Who knows how far we can go.
Ashley Fry
Owner, Paws In Work