Establishing the UK as a leader of the electric revolution
A new website to inform and reassure key stakeholders while attracting investment.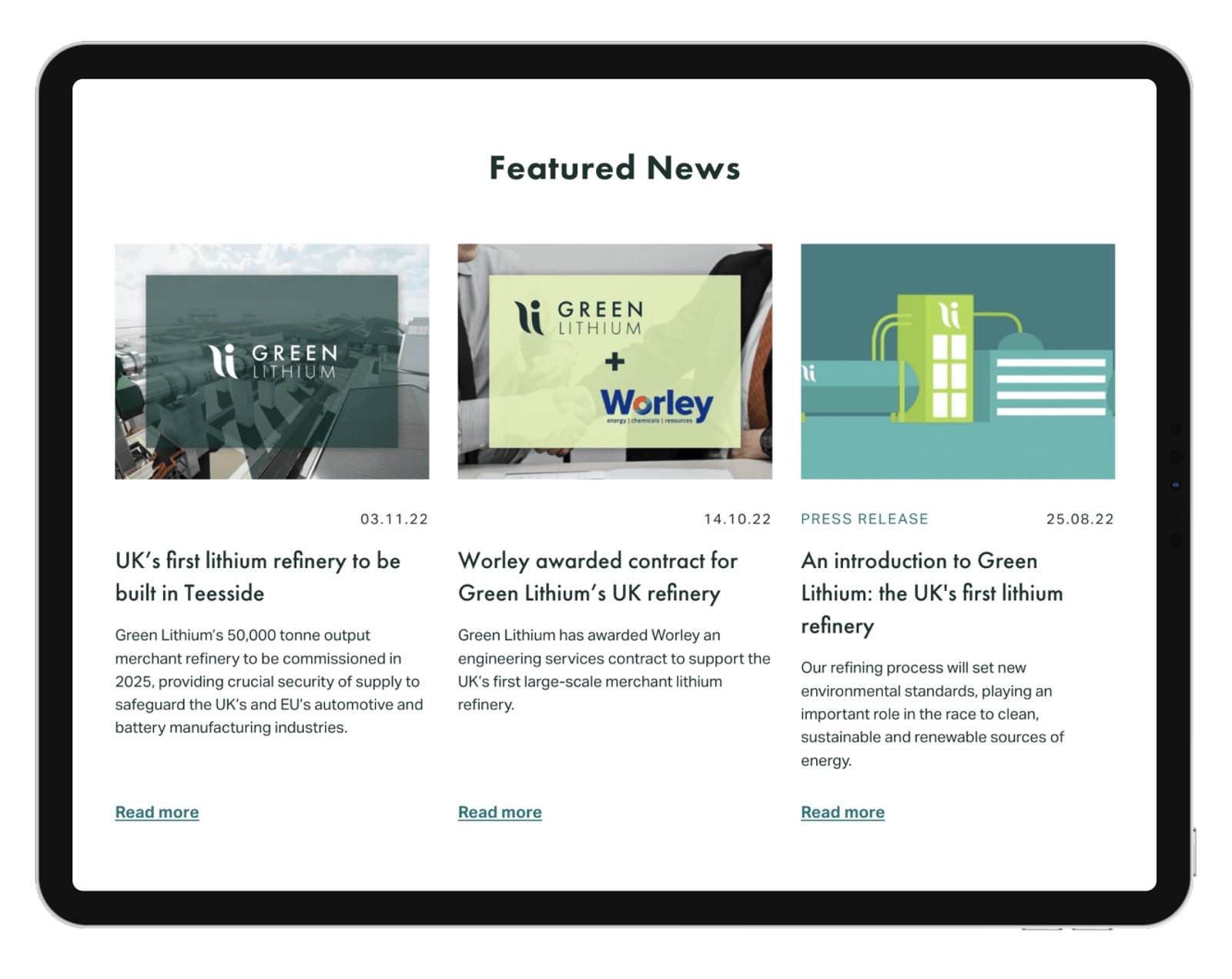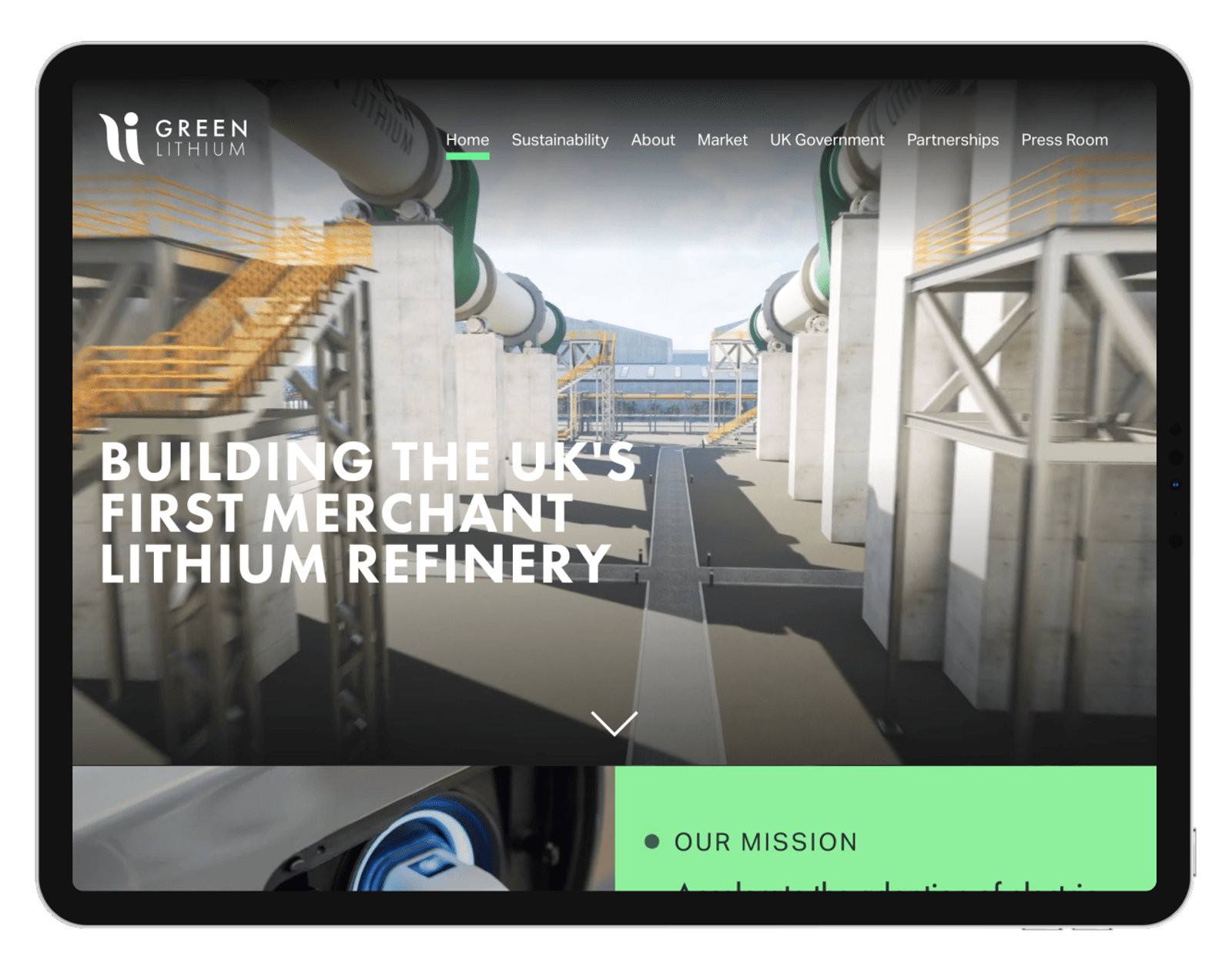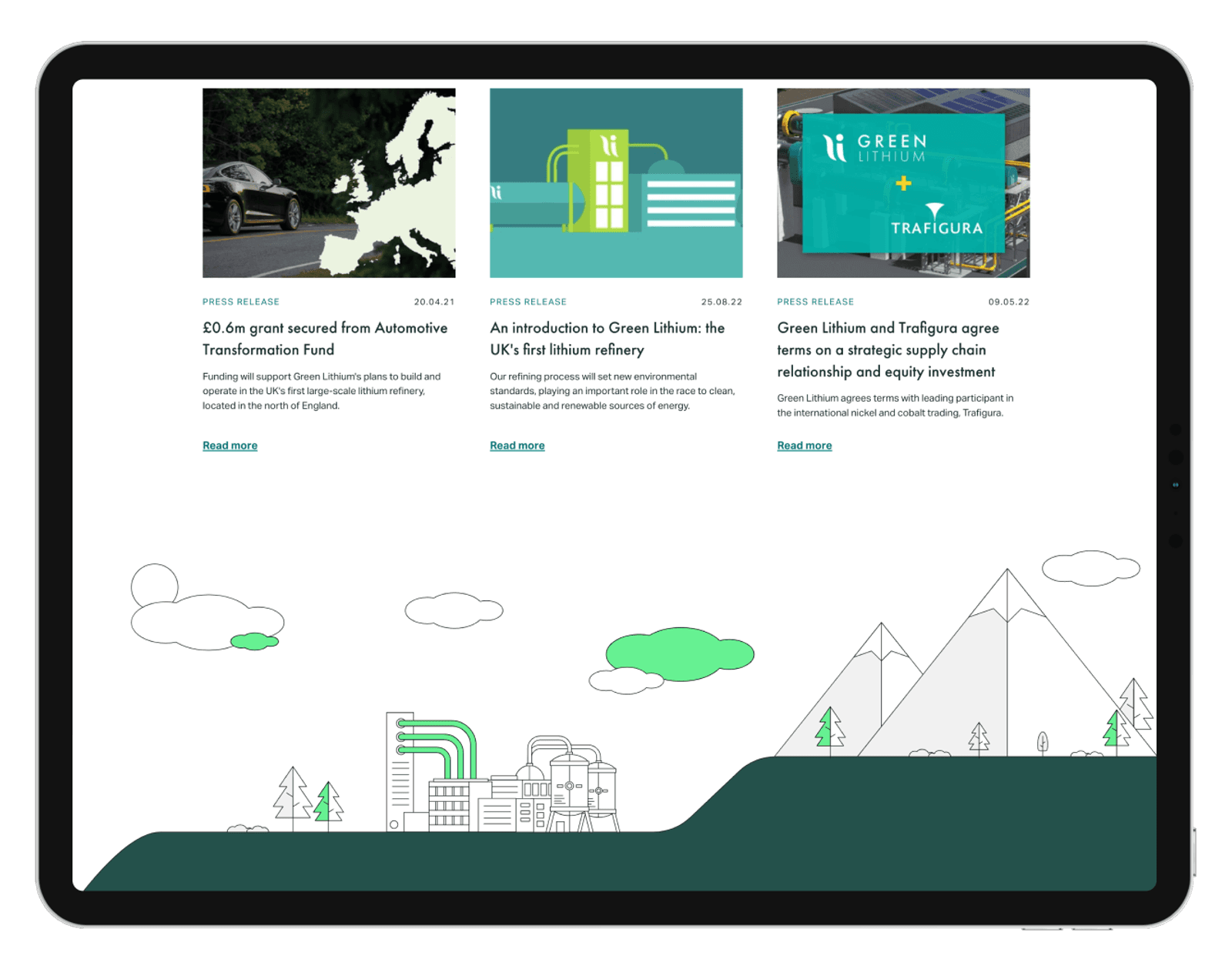 Background
Green Lithium has the goal to become one of Europe's first manufacturers and suppliers of battery grade-Lithium to the Electric Vehicle (EV) industry. Having secured five times the initial target amount in seed funding, they wanted a refreshed website to reflect their ambitions in time for their second round of funding.
It was immediately clear that the Green Lithium team needed their website to be accessible to a wide range of stakeholders and communicate bespoke messages for each. This included potential investors, national and local government and members of the public.
They needed to give investors and stakeholders a compelling showcase of their work and progress as well as their Environmental, Social and Corporate Governance (ESG) credentials. It was vitally important to convey credibility, momentum, progress and, above all, their ability to deliver.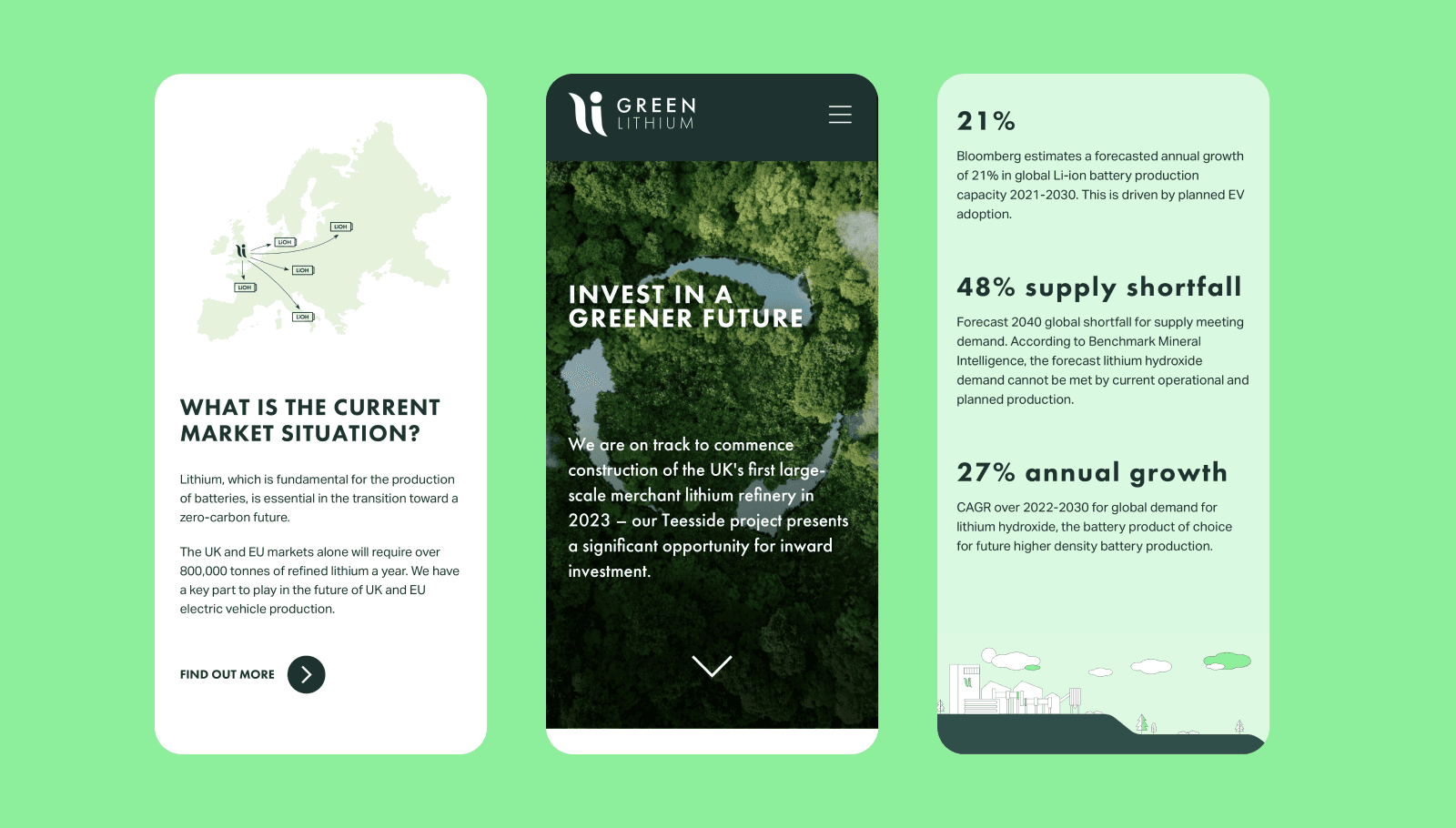 Measuring Success for Green Lithium

In this site design and build the following deliverables were identified:

To establish a clearly defined information architecture.

To incorporate Green Lithium's existing assets such as CGI renders and promotional animations.

To extend and further develop Green Lithium's branding to establish clearly interpreted digital branding.

To ensure consistent and accessible content throughout.
Their site would be built on
Craft CMS
. A well-thought-out user experience was designed to seamlessly guide each type of visitor along a journey that was appropriate for their needs. Smooth navigation and a clear visual hierarchy meant that different areas of the business were accessible enabling visitors to seek out the right information.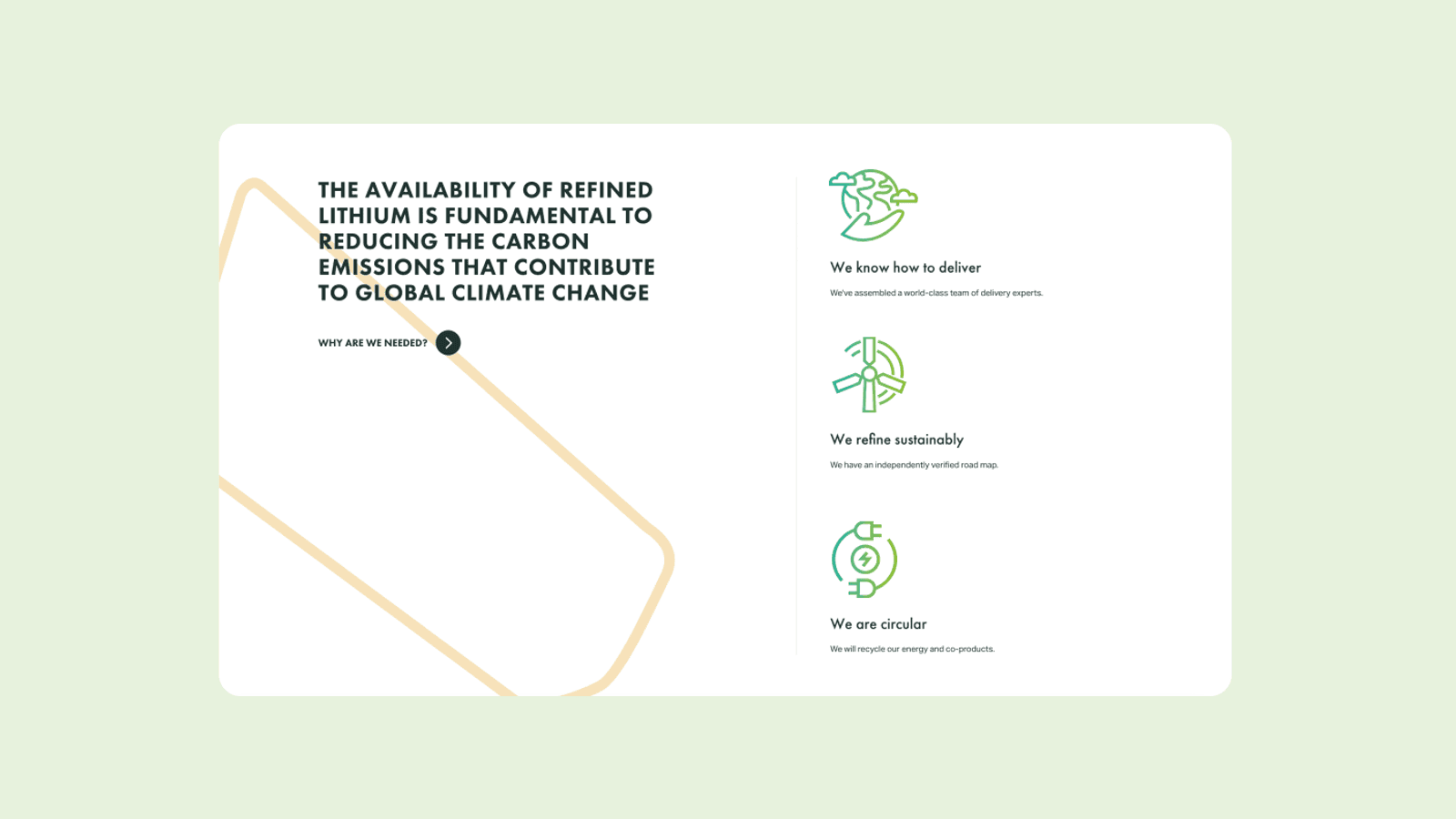 Cohesive website design to establish credibility
Design played a key part in this project, helping position Green Lithium as the right organisation to successfully deliver this ambitious project. Quality design helps to reassure stakeholders of the credibility of the business with regard to their environmental and social credentials. As part of this, we added to Green Lithium's existing infographics, illustrations and iconography to improve consistency and help to convey important information relating to their USPs and strengths.
Green Lithium's design team had already created a bespoke 3D render of the proposed new lithium processing site. This was key to helping investors and other stakeholders visualise the finished refinary and it needed to be showcased on the new website. We placed this full-size video in the hero of the homepage and set it to autoplay for maximum impact. In terms of design and web development, the technical challenge here was to get the balance of quality and file size right and ensure that it plays as soon as the visitor lands on the page.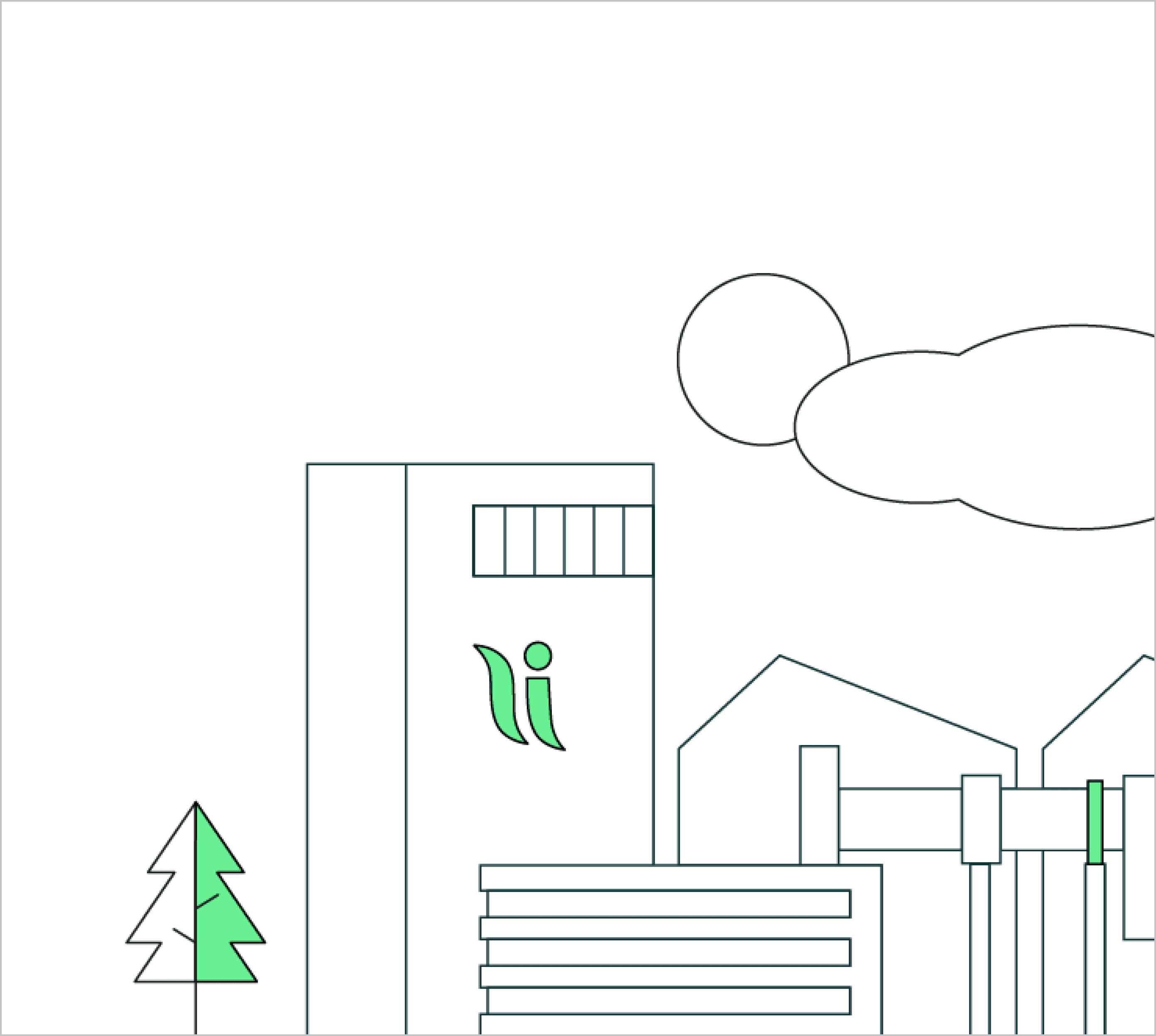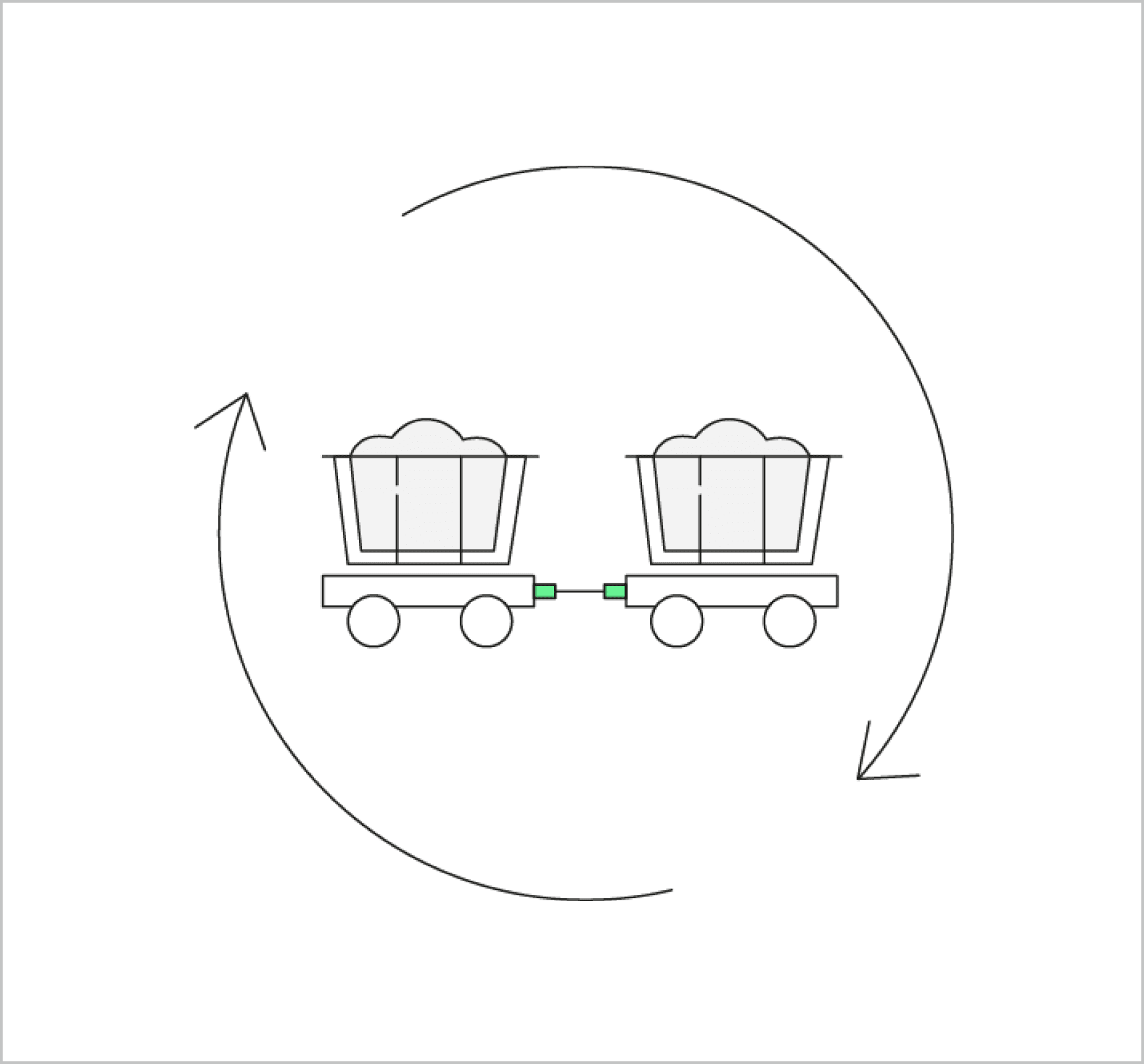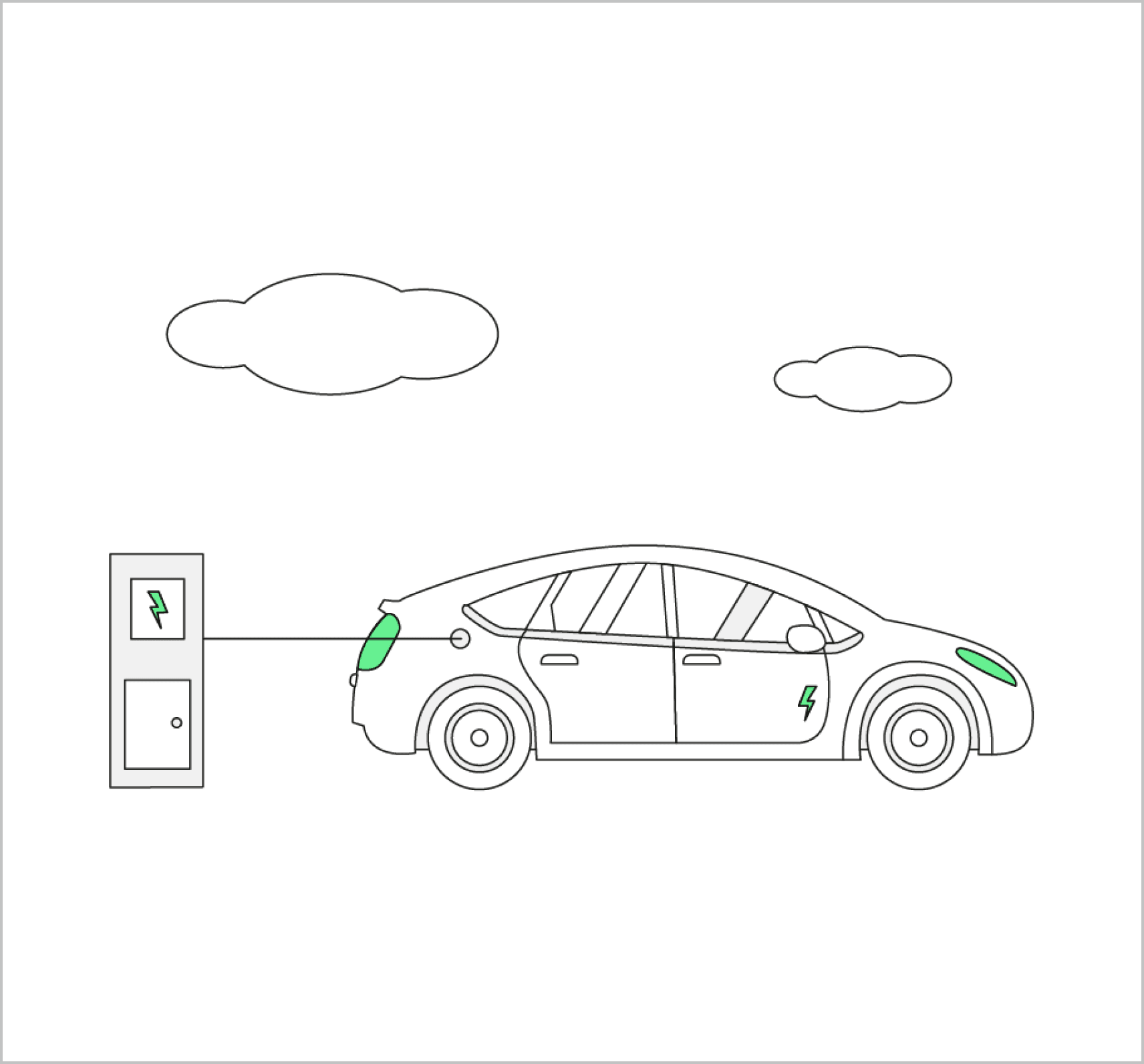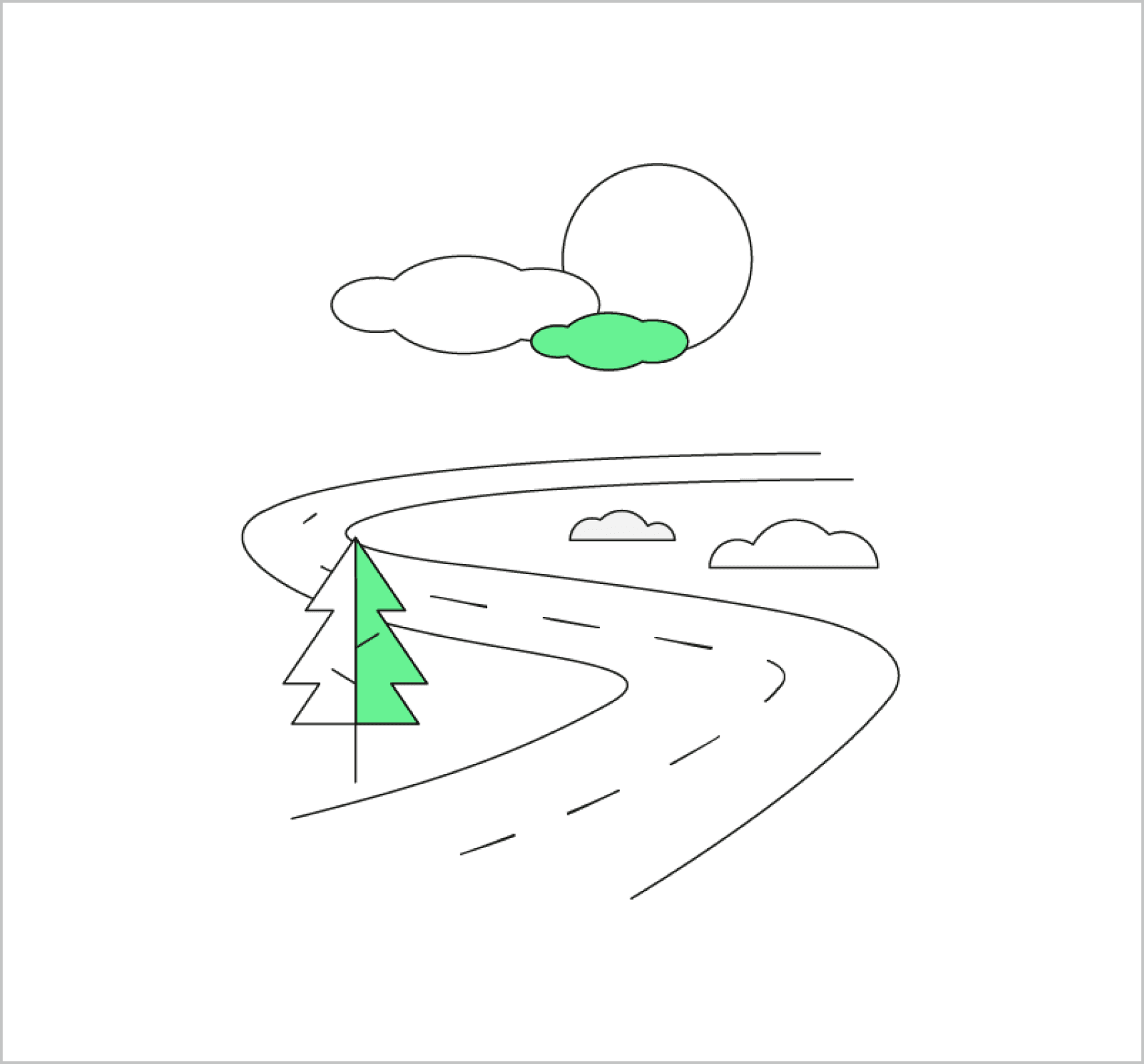 Our new website has helped establish us as a clear front-runner in the race to meet Europe's demand for chemical lithium.
Richard Taylor
Co-Founder and Marketing Director
A subtle parallax for greater depth
In terms of web development, the new Green Lithium website was built on the latest version of Craft CMS, with a special focus on making the site beautiful, intuitive to use and accessible. We showcased the proposed refinery in the hero and used a parallax design throughout the home page. This has allowed us to incorporate an interaction layer that allows some movement as the visitor scrolls down which creates a premium feel to the website and brings the overall design to life. Text and image blocks subtly move side by side without being too jarring or overbearing.
Bespoke copy to set the right tone
Accessibility is about more than usability. The copy across the site originated from detailed company overviews and information memorandums designed for investors. The information from these was then carefully curated and included in a simplified information architecture. Technical information was edited to be informative but accessible and a consistent tone was achieved throughout the site. Where information gaps were identified the necessary research was carried out by our marketing team, stakeholder interviews were conducted and appropriate content was created.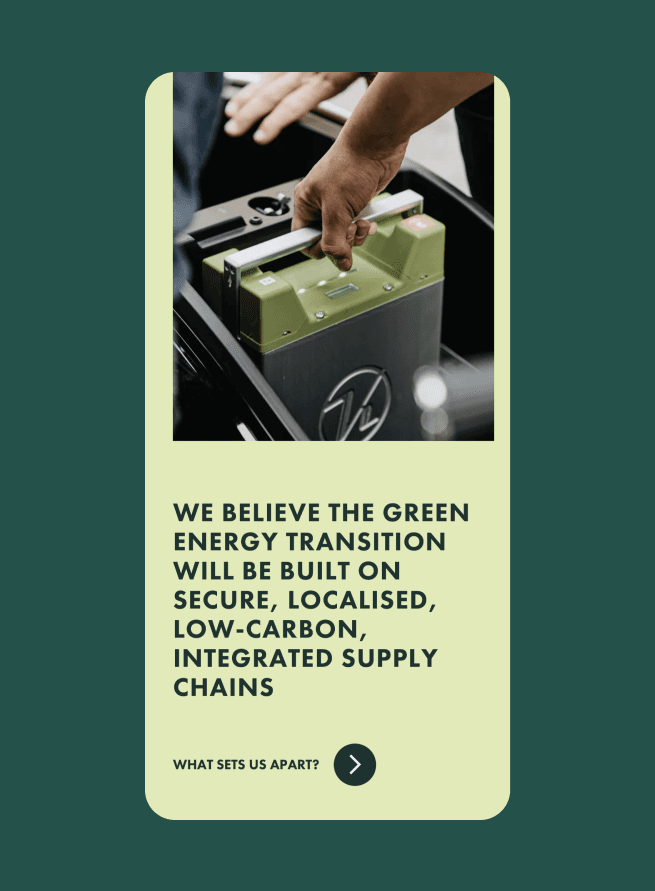 Amplifying Green Lithium and their goals
The launch of Green Lithium's site coincided with the organisation announcing the proposed location of their plant on Teesside. This alongside their CEO's appearance on Sky News placed them in the spotlight. And with the launch, they had a site capable of handling the increased traffic and content that successfully represented the business and its goals.

If you're planning a project and you need web development, design, marketing or any other support, get in touch and let's have a chat.