Creating a trade directory on Craft CMS
A brilliant new Craft CMS trade directory to improve user experience and help build customer relationships.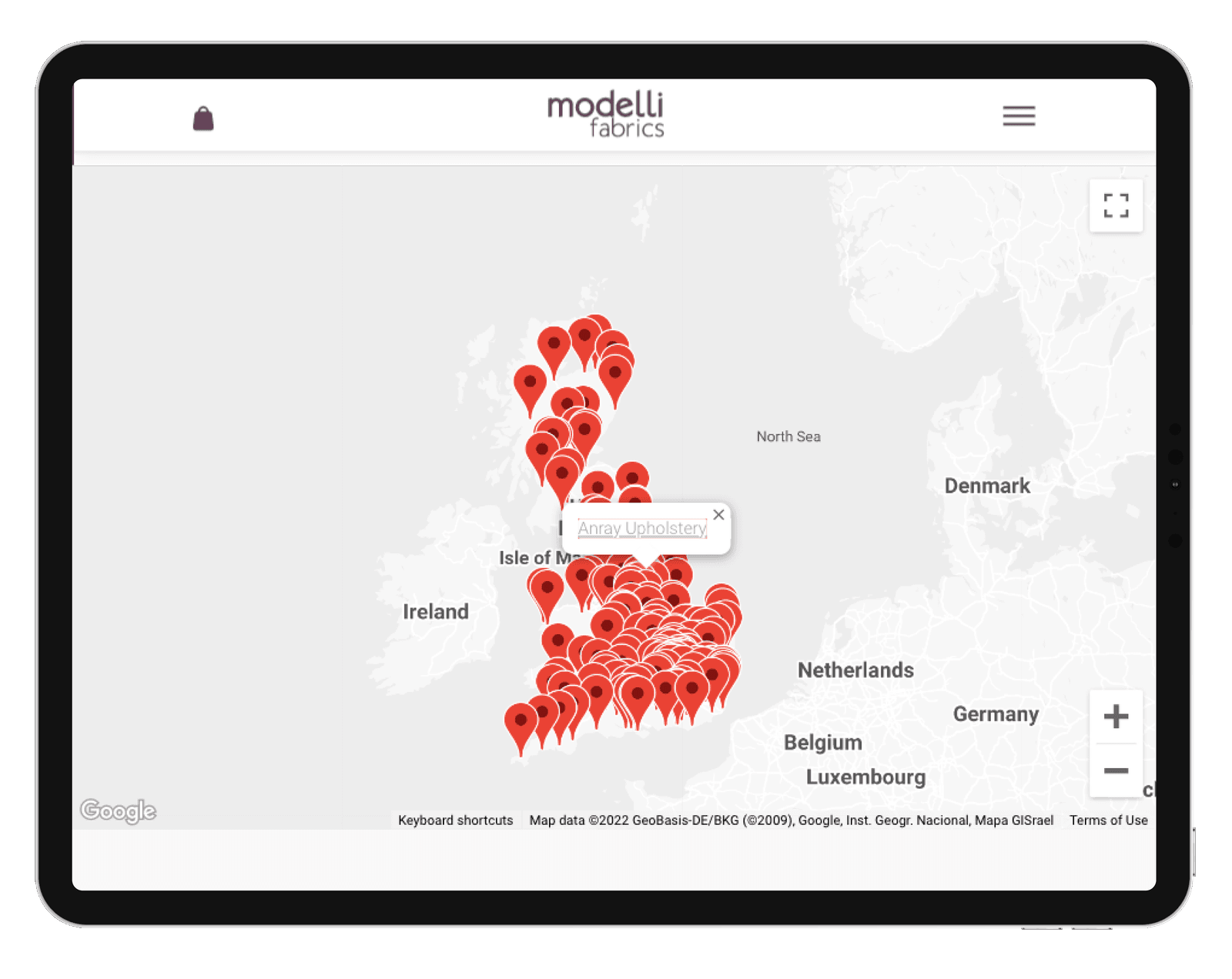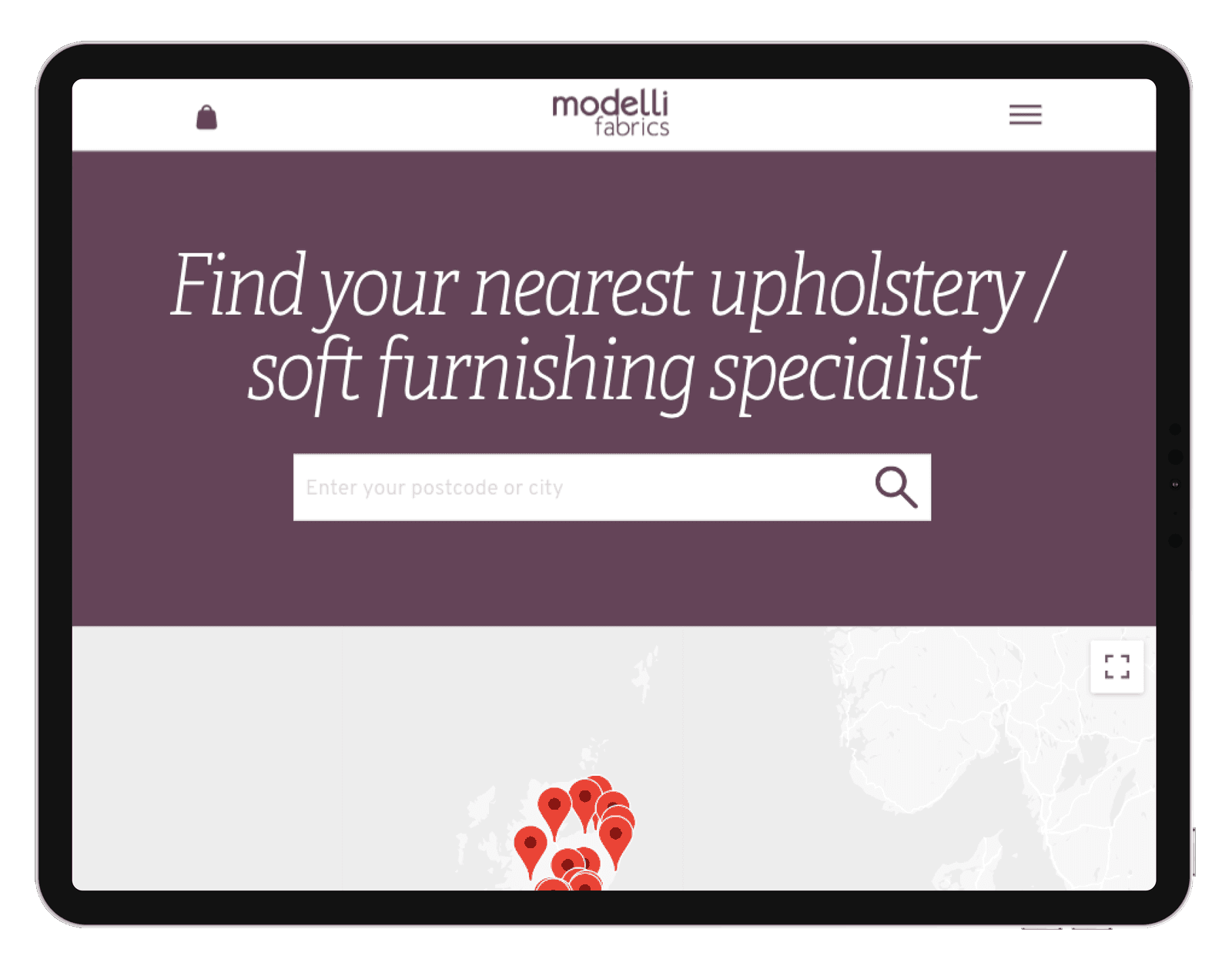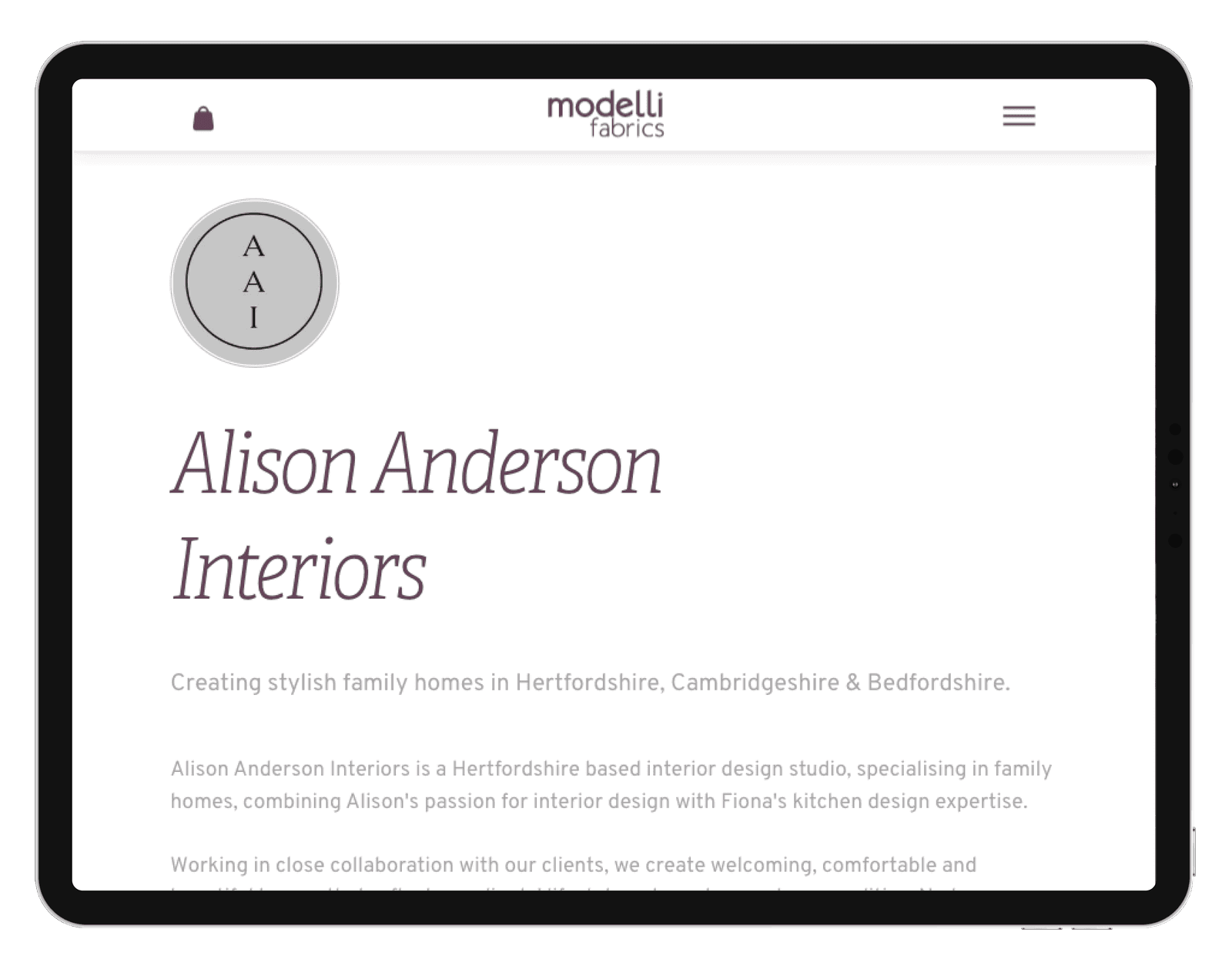 As an online upholstery fabric supplier, our client Modelli sells products to both trade and retail customers.
Trade customers are usually upholsterers and soft-furnishing businesses looking to attract retail clients. Retail customers are often looking for fabric for a particular project, either to do themselves or for an upholsterer to do for them. Modelli is frequently contacted by the latter group looking for recommendations.
The problem for Modelli was that, while they had many upholsterers on their books, they didn't have a simple way to access and share the information. They wanted to be able to provide great customer service and advise retail customers, but tasks such as this proved to be time-consuming.
An effective trade directory built on their Craft CMS site would enable customers to search for a supplier on Modelli's site, even filtering by location. And the result is a simple-to-use tool with a great user experience. Here's how we built and launched it.

Building a bespoke trade directory using Craft CMS

The directory is a great selling point for trade clients as it helps new customers to find them. For Modelli the benefits are even further reaching. Not only does it improve both trade and retail customer relationships, but it also provides a platform for engaging, relevant, SEO-optimised content. This is because each listing contains a bespoke, keyword-rich, business profile.
The outcome is that the site is much more likely to perform better in Search Engine Results Pages (SERPs) and, because the content is also relevant to the searcher, the visitor is more likely to stick around and explore the site - which in turn reduces bounce rate, further improving the credibility of the site in terms of SERP.
User-friendly features
The directory allows trade customers to create their own public profiles from the front end of the Craft CMS site. When saving a profile, the system uses Google Maps API to work out the user's coordinates which will then be used on a map and in searches.
In addition to this, we included the ability for profile owners to submit photos to the gallery via a form which is then approved by a CMS admin. Each image is tagged with details of the upholstery and the product so they can dynamically be pulled to other relevant places throughout the site.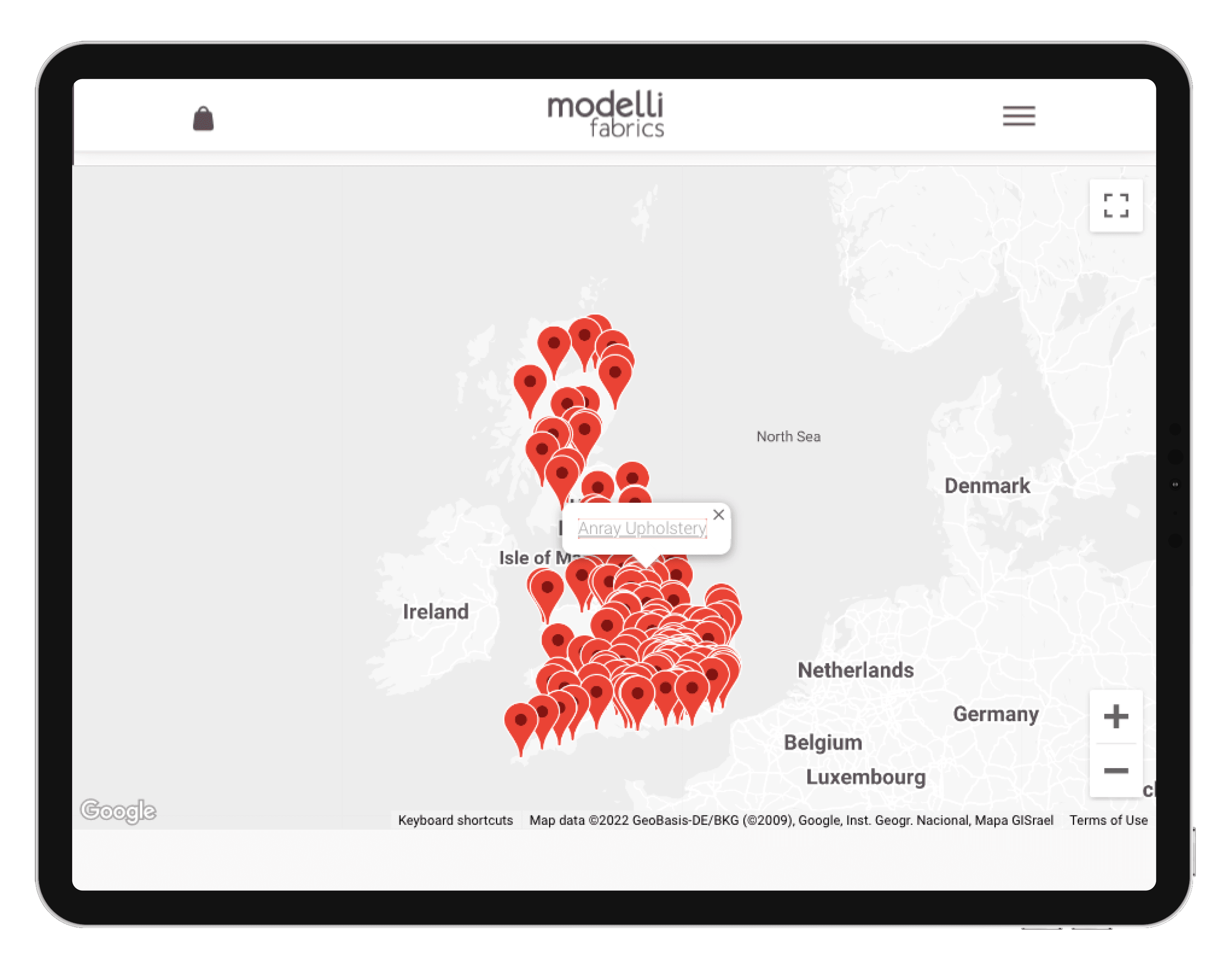 Launching and promoting the Trade directory
First, we launched to trade customers, the aim was to get as many signed up as possible before the retail launch. This marketing campaign included emails to inform potential users of the benefit of the directory as well as instructions on how to, quite literally, put their business on the map. At the end of the targeted set of emails, we included a personal email from Tim Modelli's owner.
The response was excellent with a significant number of recipients clicking through to sign up. Once we had a good number of business profiles set up on the trade directory, we launched our second marketing campaign with emails targeting and informing retail subscribers.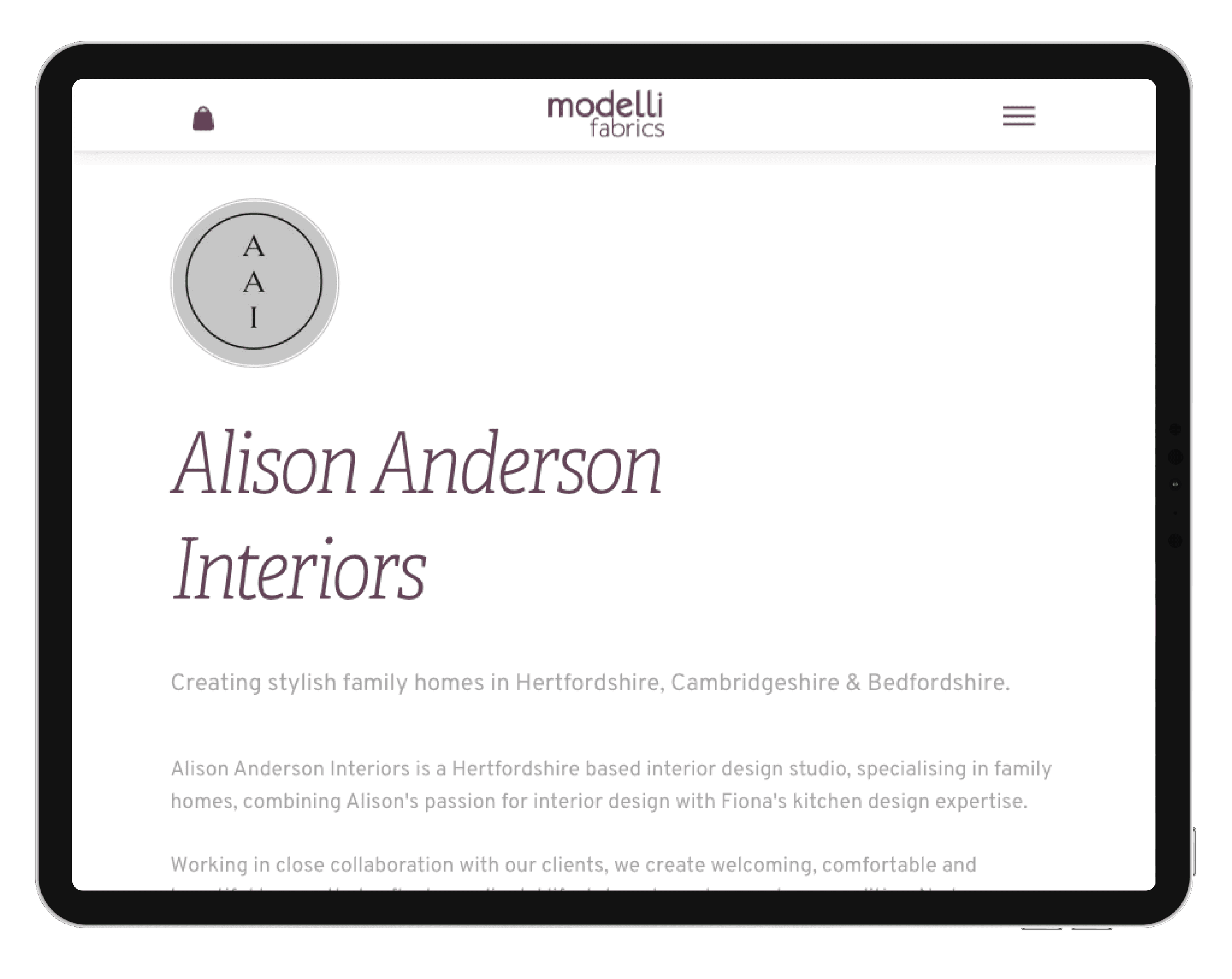 "The trade directory is already proving to be a great investment. We've had 188 trade customers signed up! We've even had customers calling to tell us it is genius. It's been a great reason to reconnect with past customers and we've seen an uplift in sampling from previously dormant accounts. We can't wait to see the impact as we move into our traditionally busier months."
Tim Kennedy
Modelli owner
As a Craft CMS agency, we are dedicated to providing our clients with well-performing sites that have the highest functionality. We create websites that work consistently hard for clients and grow with them no matter how long their site has existed. With the directory only going live recently, we are already seeing improvements in the site's bounce rate and we are really looking forward to seeing it positively impact Modelli's sales figures moving forward.


If you feel as though your business could benefit from one of our digital solutions, feel free to get in touch so we can discuss it further.