A new online identity to better represent a premium offering
A refreshed visual identity and an improved website helped this consultancy better position its offering.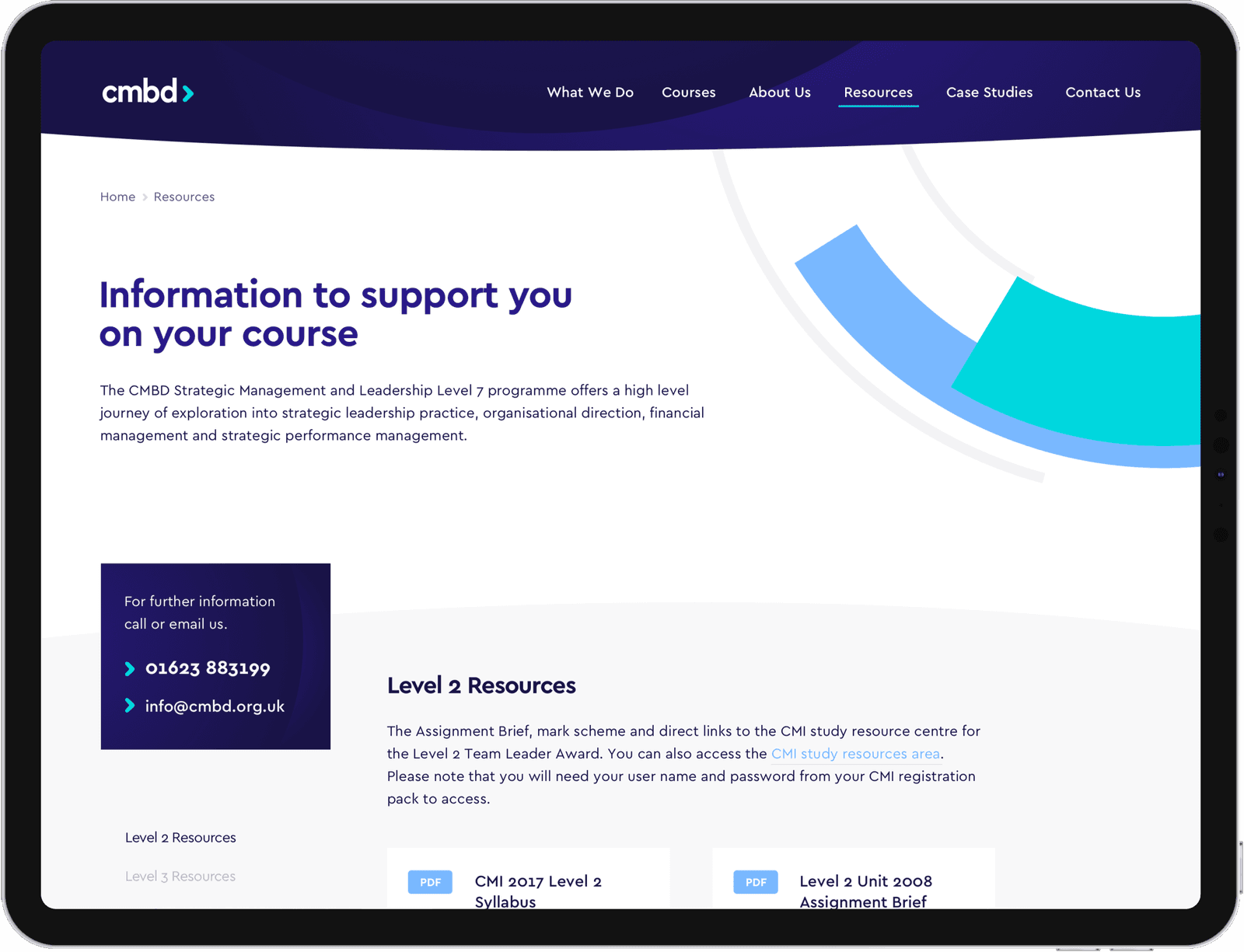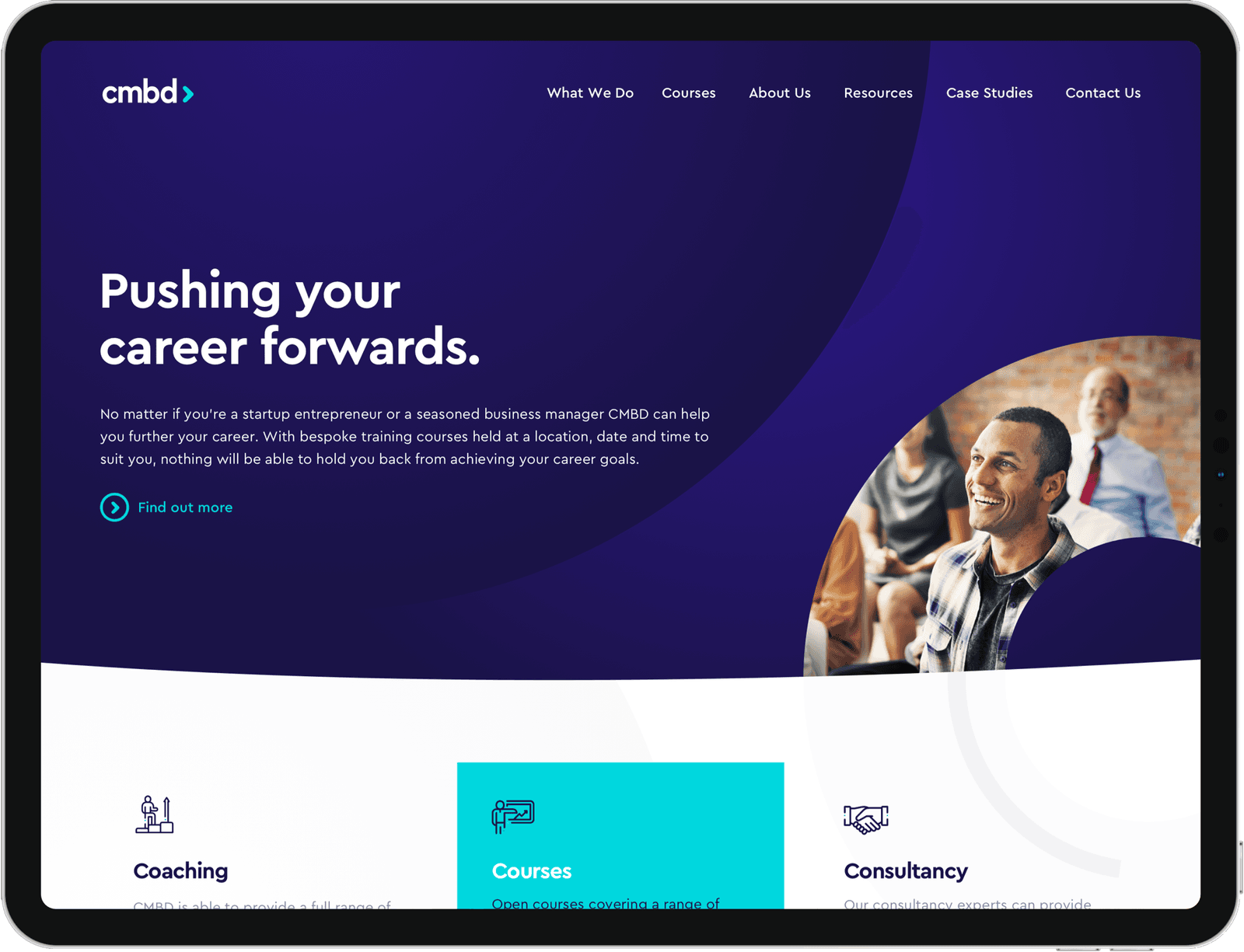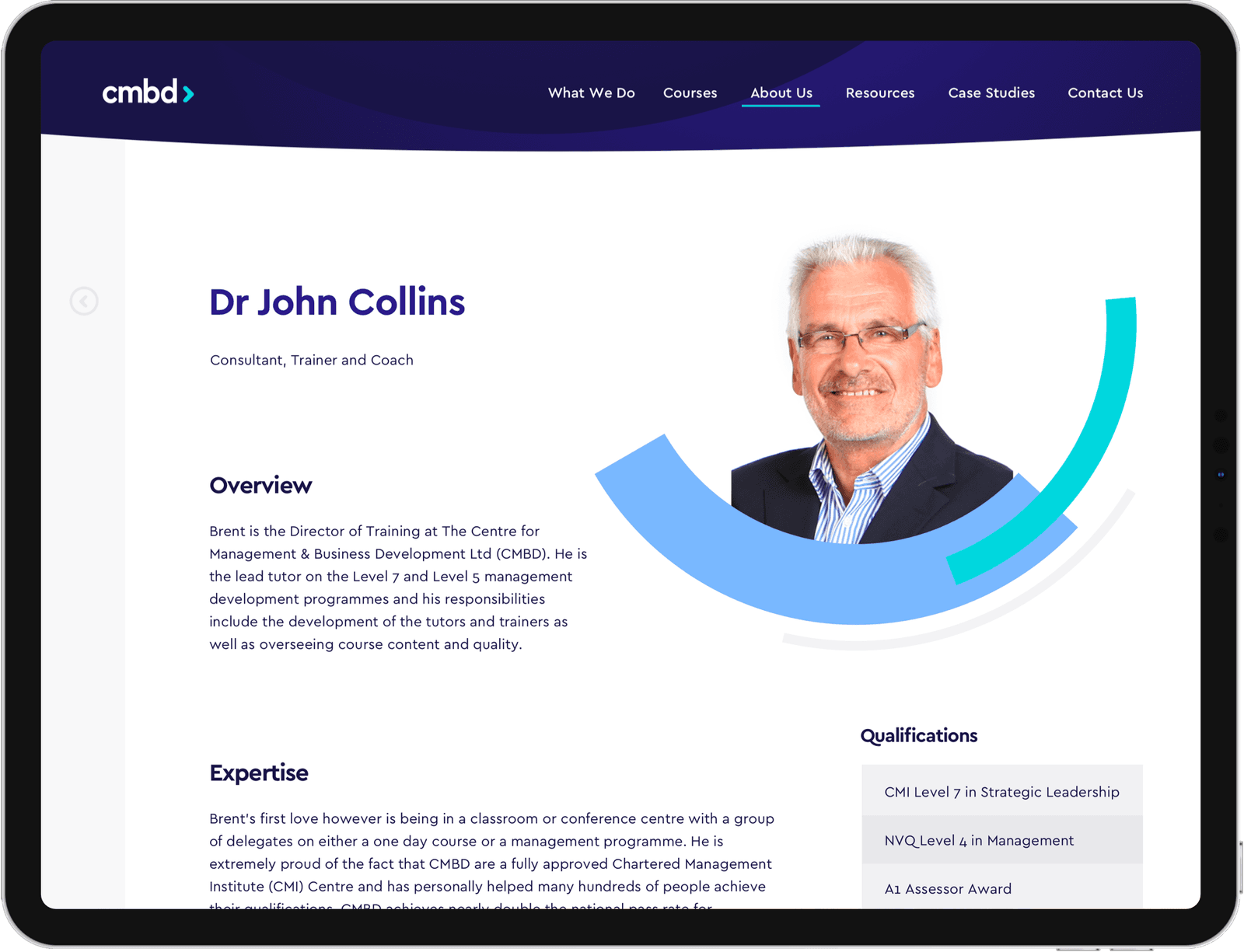 Background
CMBD is a business consultancy specialising in management and business training, coaching and consultancy.
Their business had changed since their old website was developed. In the past, a product-first approach worked well, now CMBD's clients' needs shape their offer and their website needed to better reflect this new offering.
Over time the site had grown and lots of pages were rarely visited making it difficult to navigate. The site served as an information portal and resource centre for clients as well as an online brochure for the business. It has never effectively delivered qualified leads to the business. Overall the site looked outdated and wasn't in keeping with the high-quality courses on offer.
Brand New Online Identity

CMBD approached us to help them create an online identity that better represented the high-quality courses they delivery.
They needed a new site that looked great was simple to manage in-house and delivered what their clients expected.

We started with the look and feel. We got to know them, how they worked and what their clients thought of them. We then translated that into 4 different visual routes.
Working with CMBD, we took what they liked, and what they didn't like, to design the sleek and professional branding that you now see.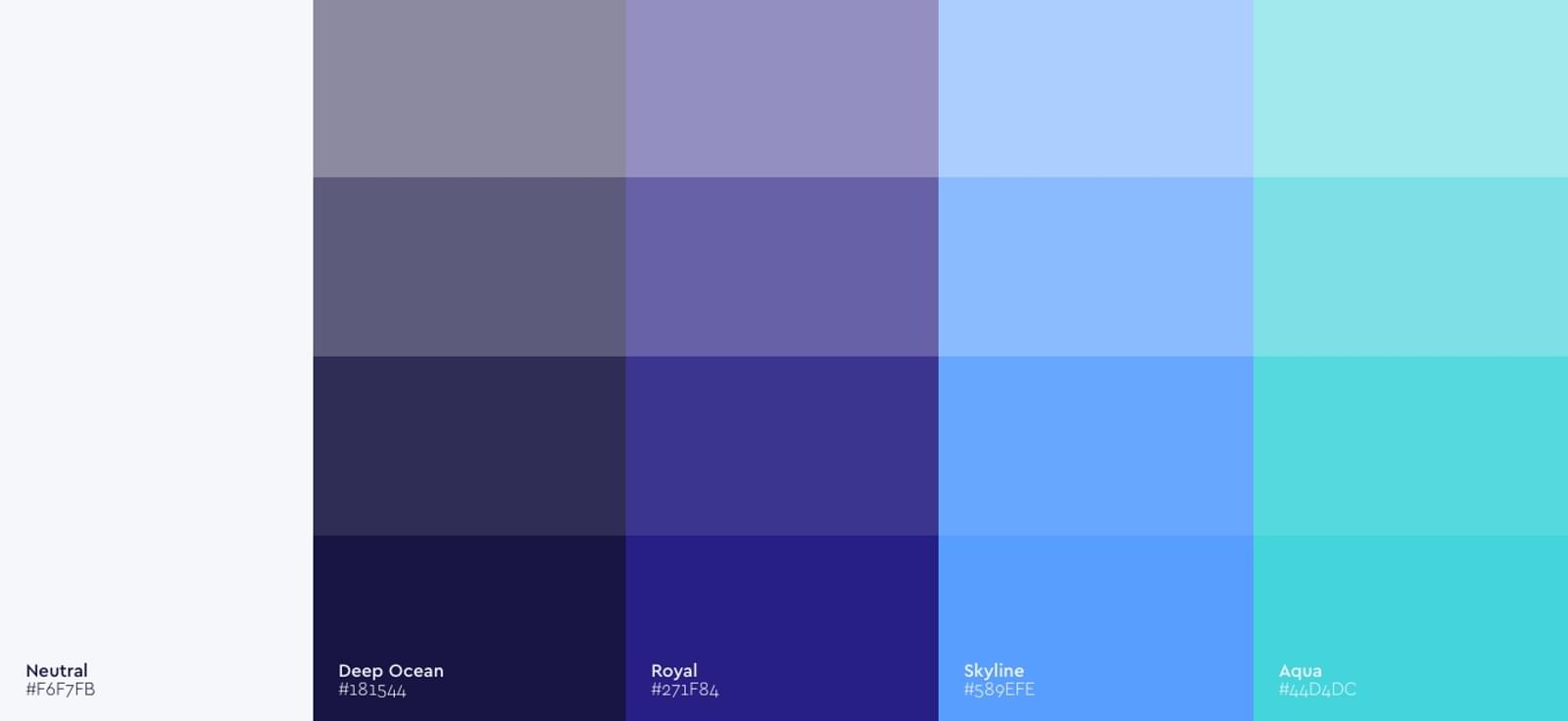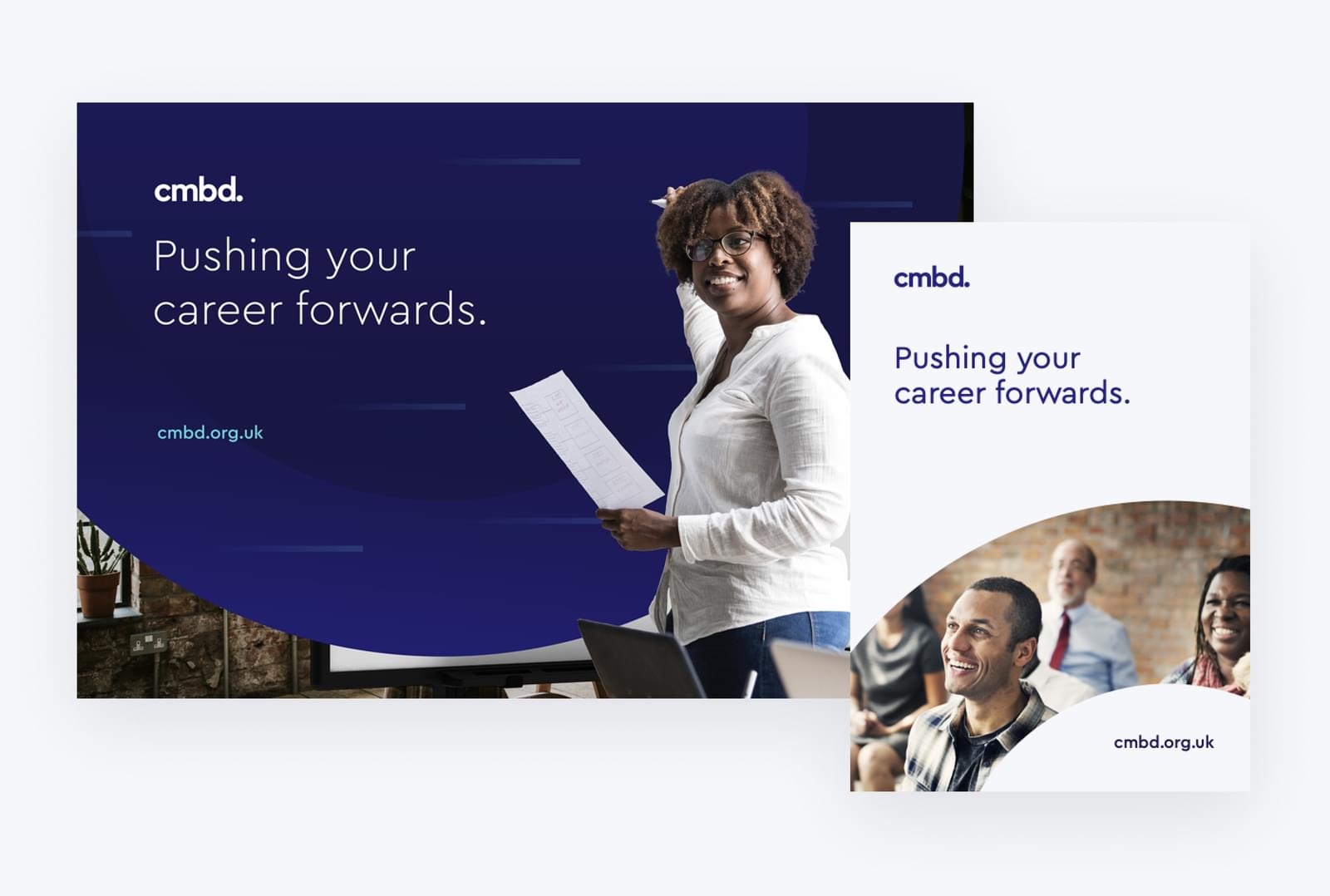 Design

Next step was translating that into the website.
Ensuring that all the pages were designed to work for the best customer journey, building trust and ultimately converting into sales.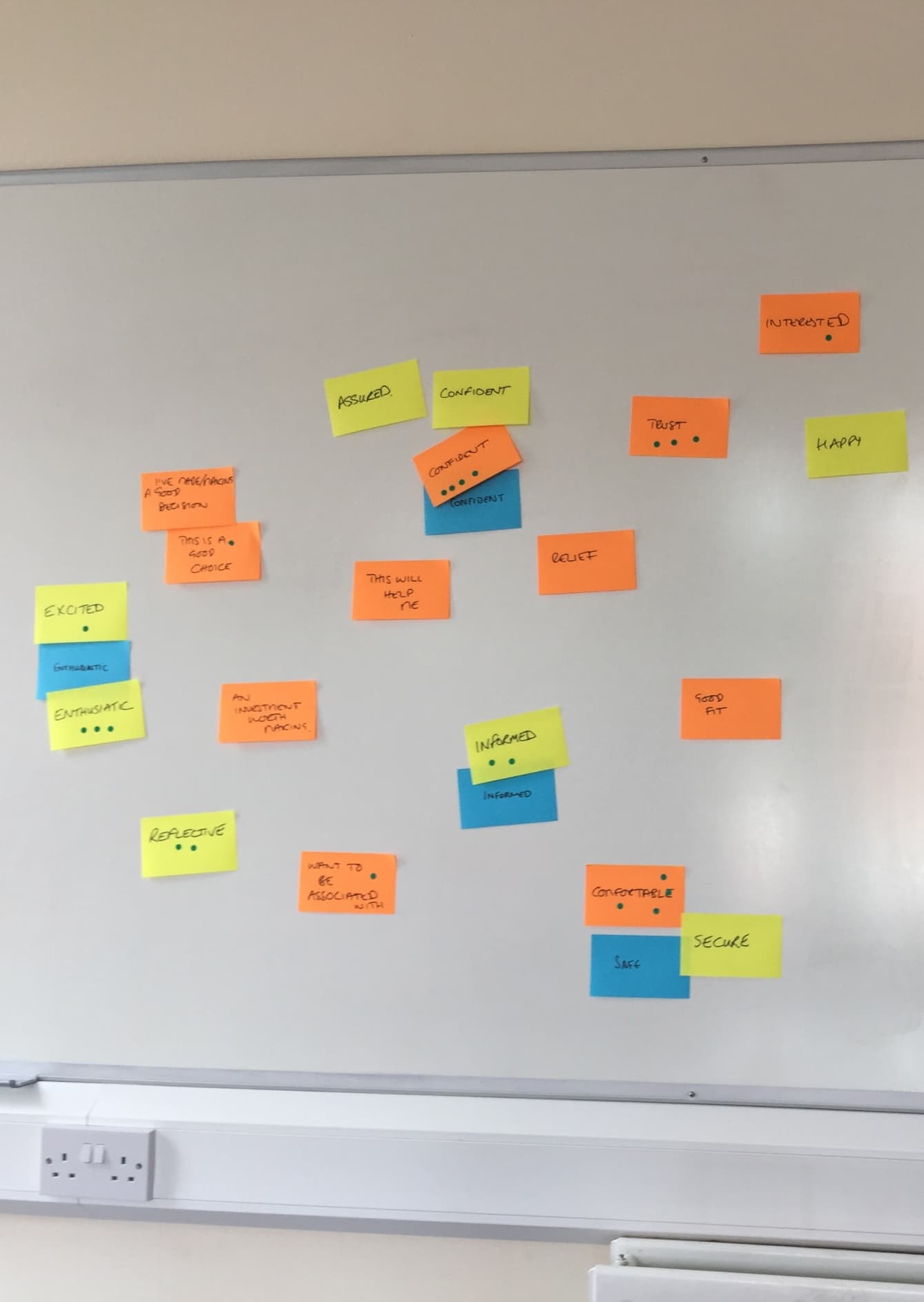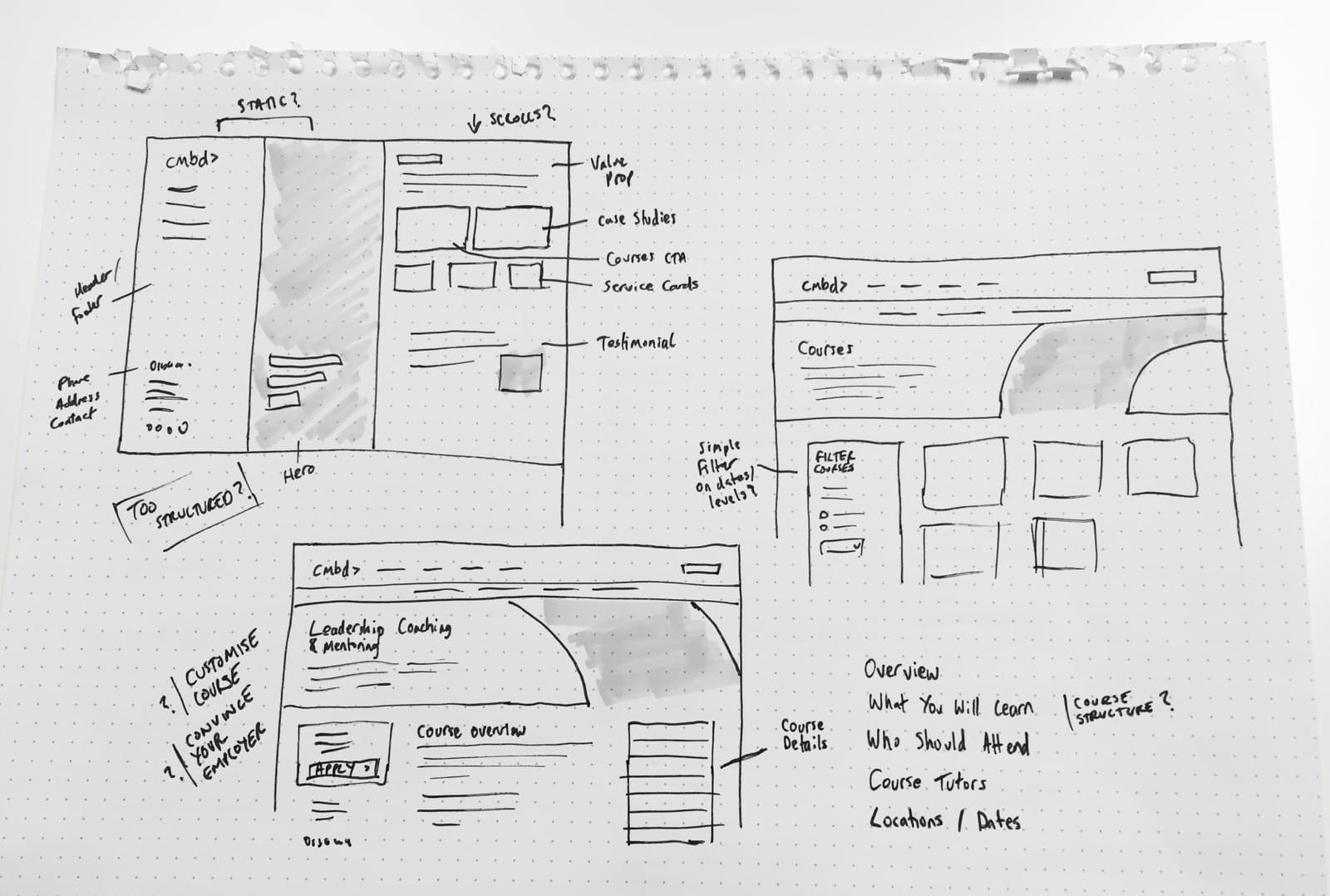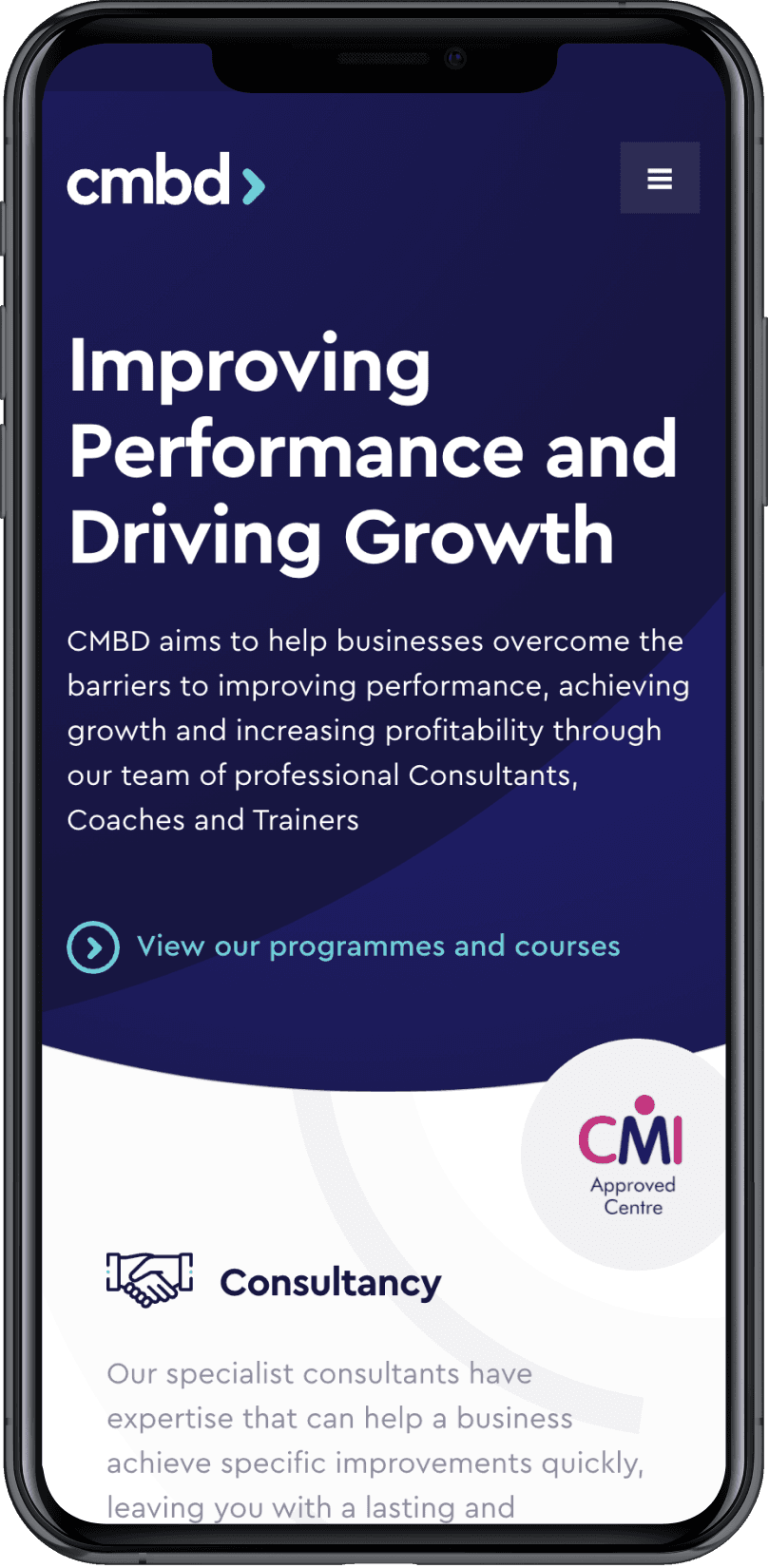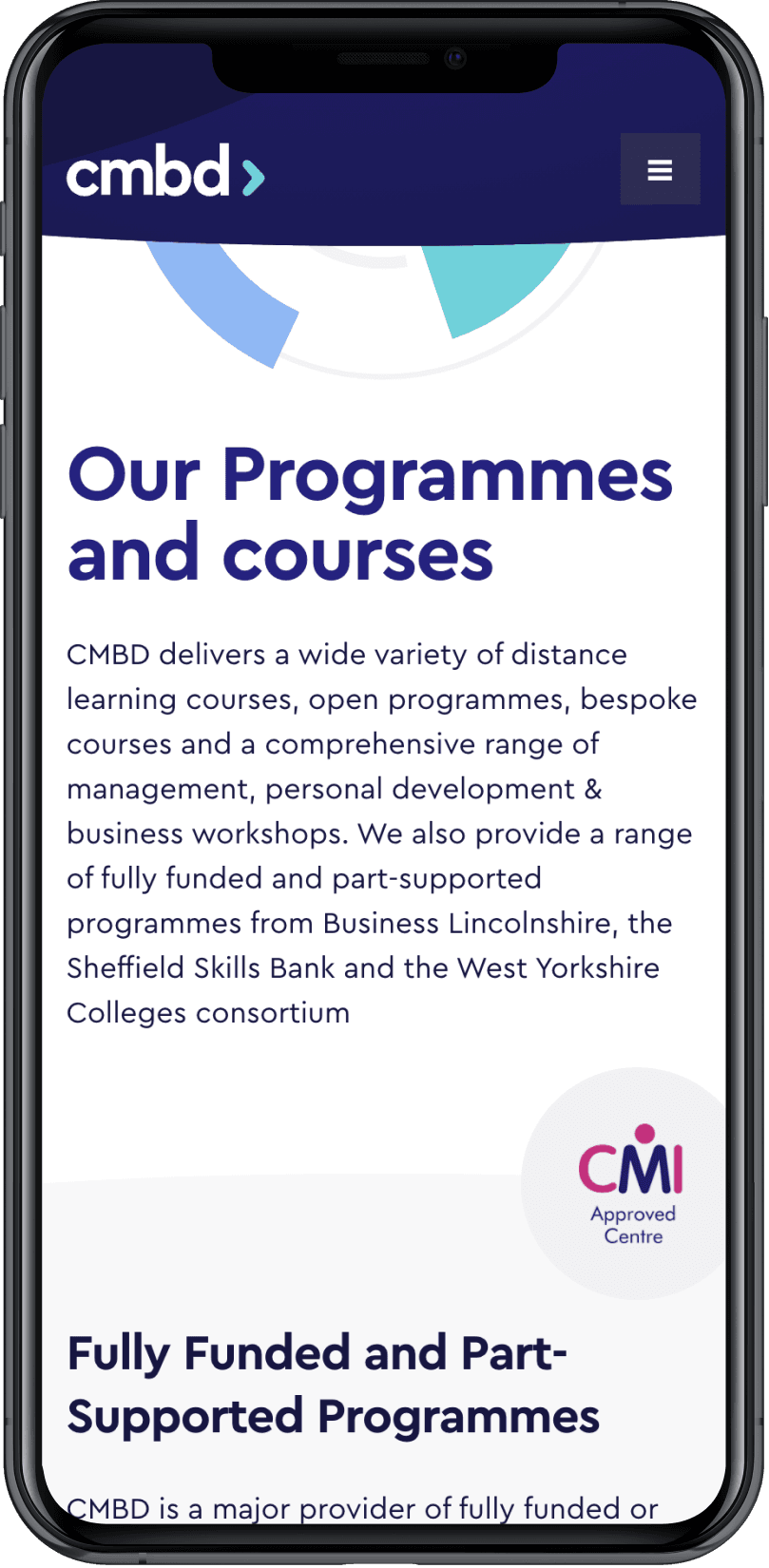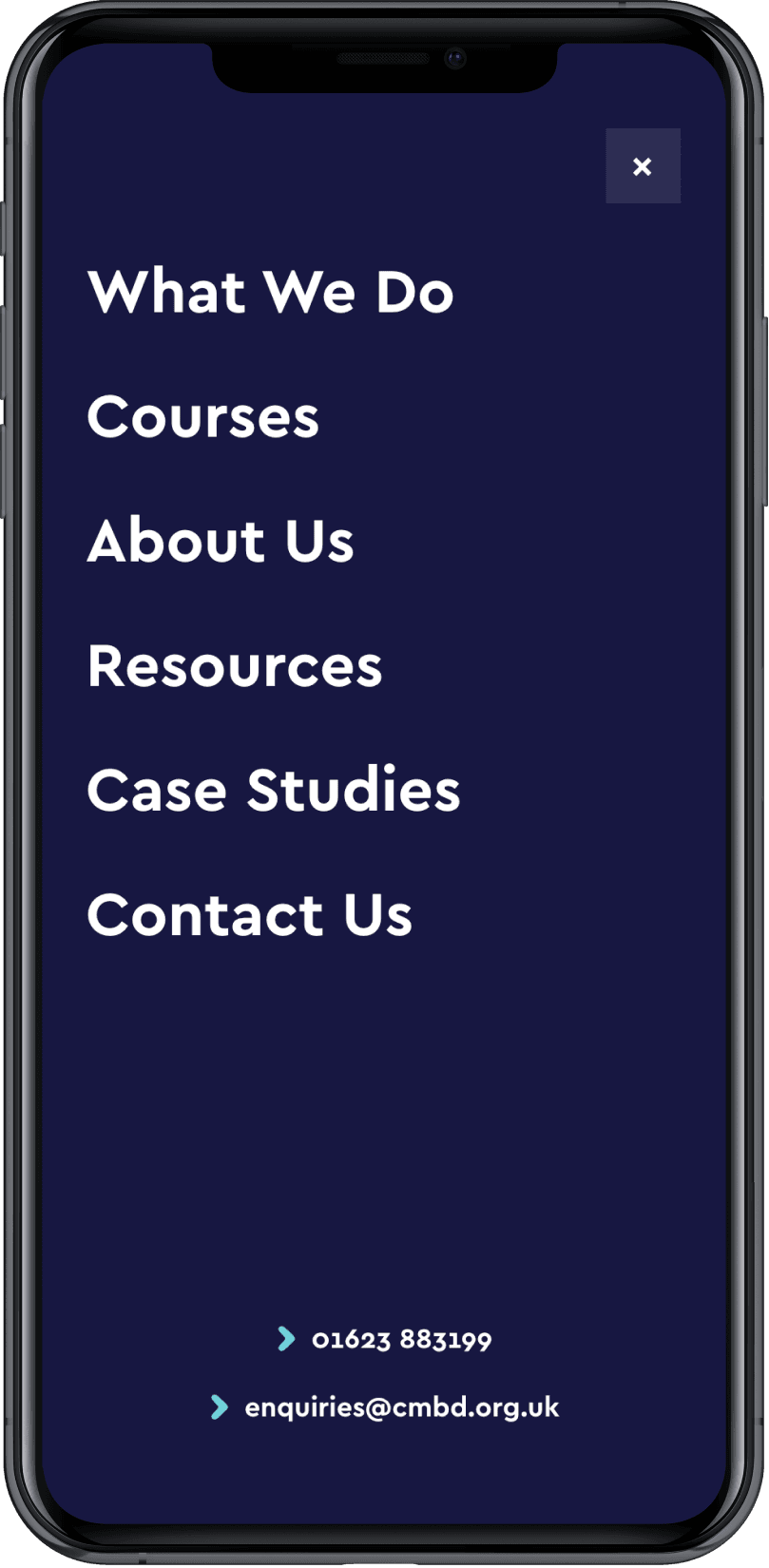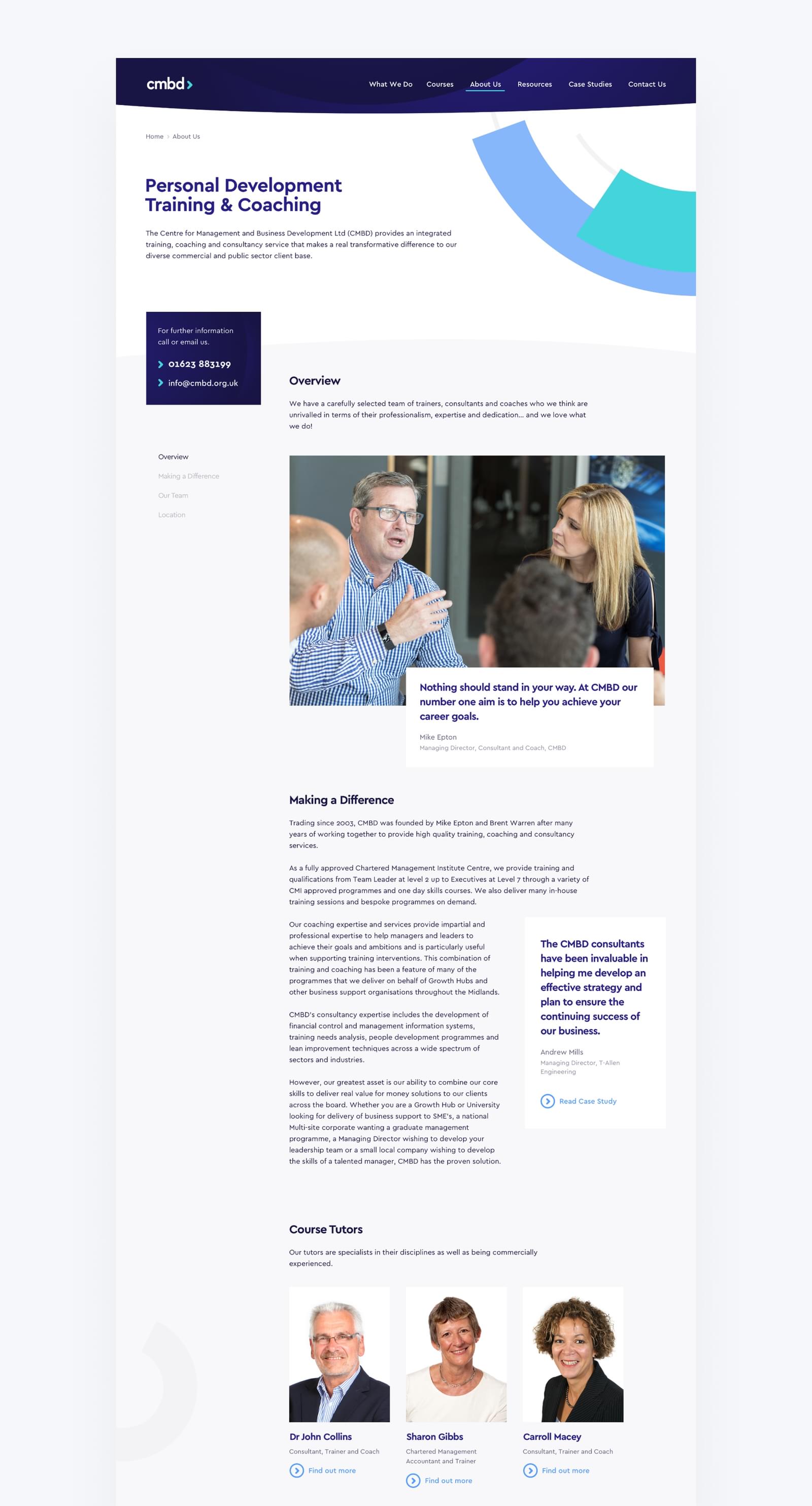 Development

Once our design team had worked their magic it was time for the Craft experts to step in and make their vision a reality.
CMBD website was built using Craft CMS 3.0 with the following interesting technologies:
Responsive image technology (Speeding up loading by only serving the correct image for that device/size screen)
Asynchronous Javascript loading (Improving page speed by asynchronously loading javascript that is required cutting down on render blocking)
CSS/JS Page transitions for a more seamless/better user experience while browsing
On scroll animations for a stimulating user experience
Image optimisation (Increases speed by automatically stripping unnecessary data from image)
PostCSS (Optimised CSS creation and delivery)
SVG (Image format for scalable images that work on any screen resolution and density)
Custom web fonts (Custom loaded webfonts ensuring users only have to download them once to improve speed, performance and visual aesthetics)
Command-line build tools (For increasing performance and delivery command line build tools are used to improve images, CSS and JS for use on the site)
Secure deployment (Automated deploy and build pipeline, with backup, rollback and disaster recovery capabilities).