A sleek new website and a digital identity that delivers
While our digital marketing team were hard at work engaging the audience, our Craft CMS experts were making the website vision a reality.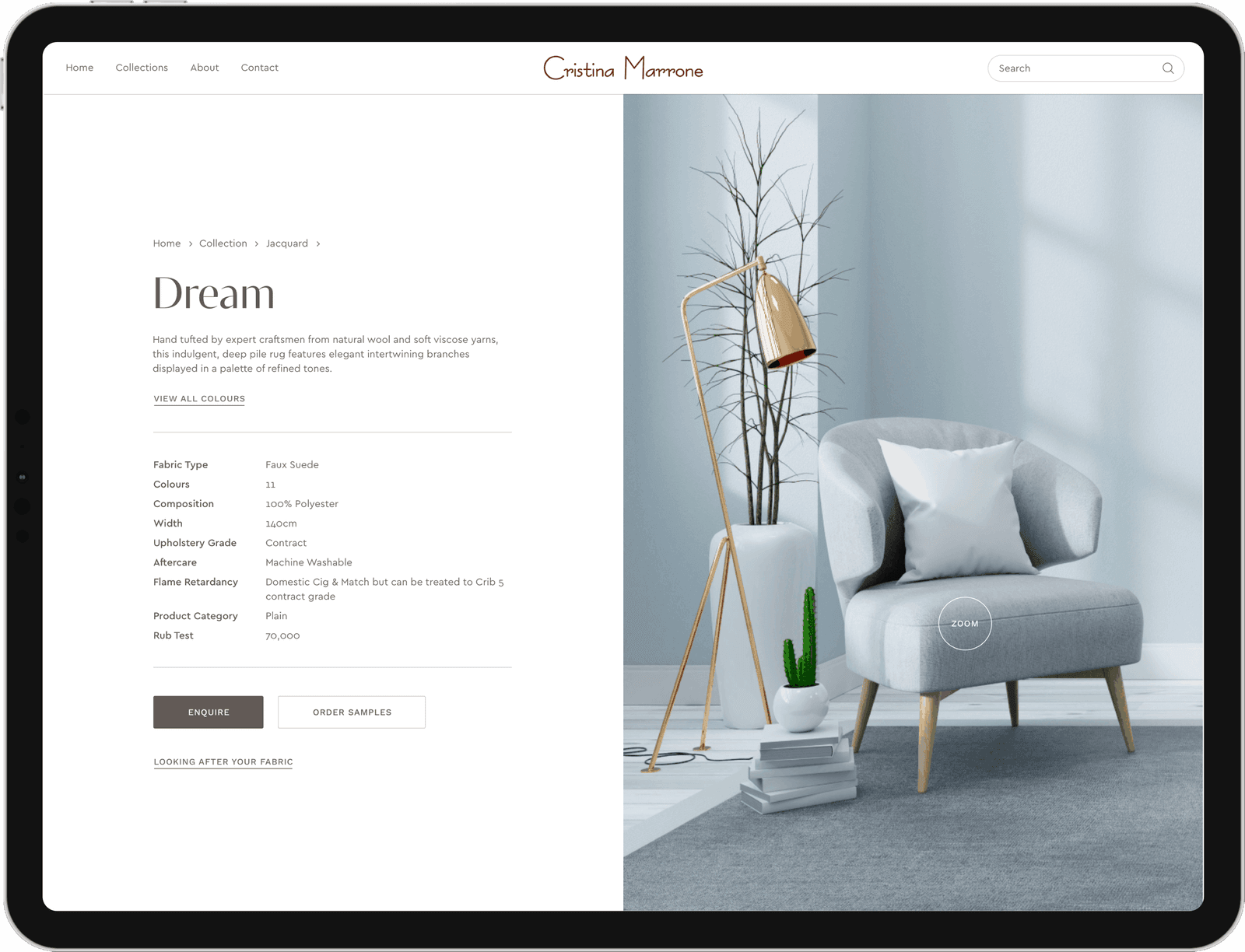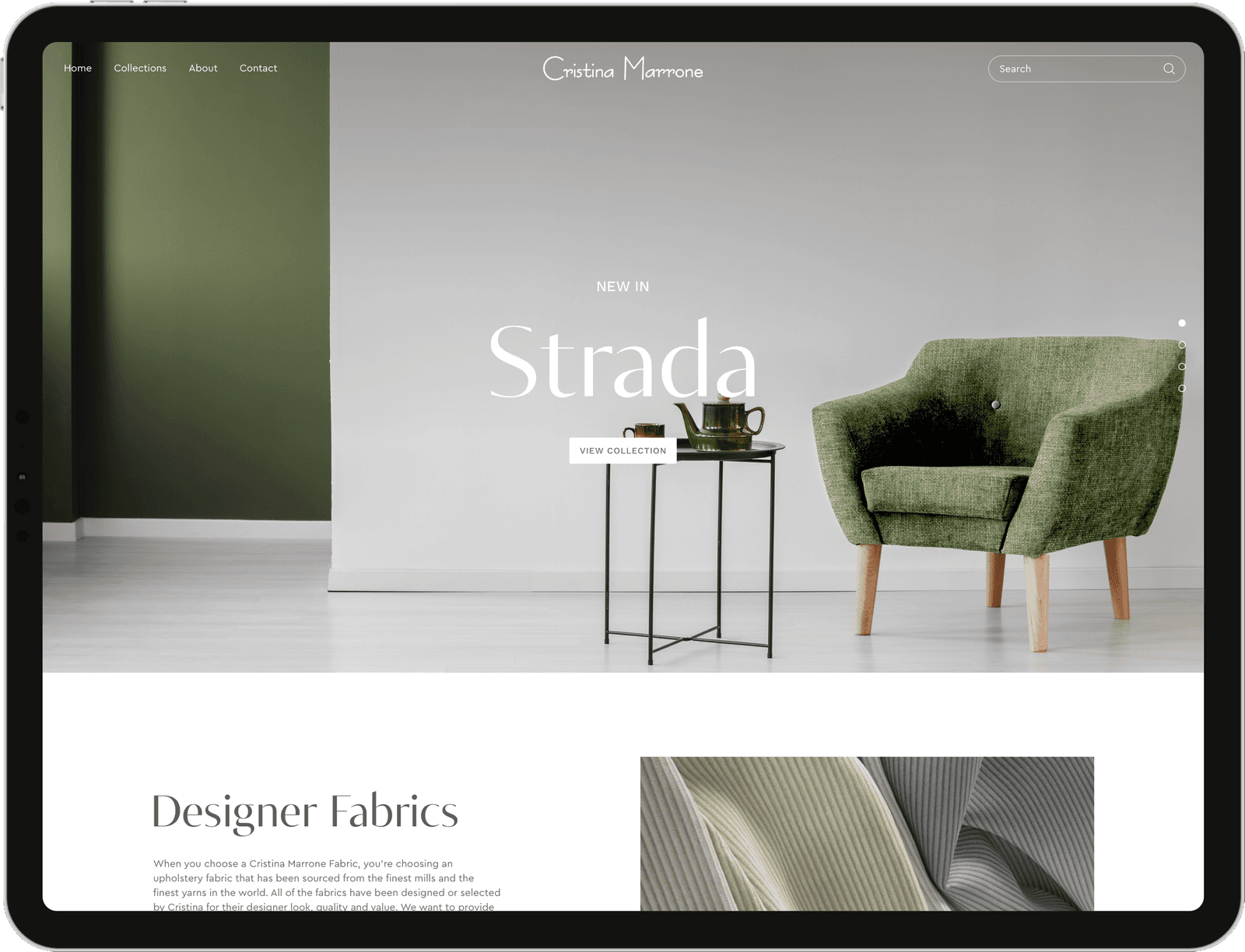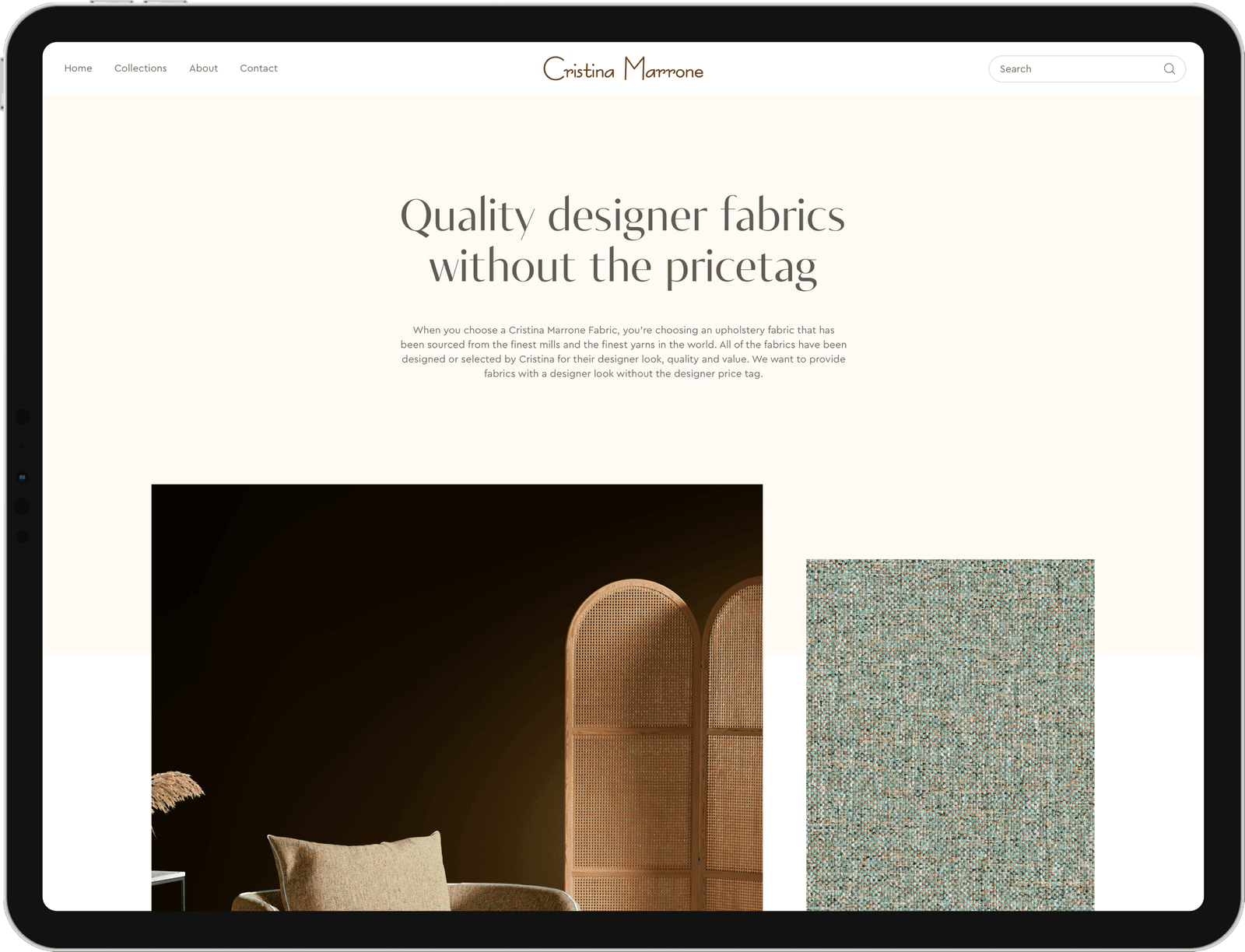 Background
Covertex is a leading wholesaler to the upholstery industry, supplying an extensive range of fabrics to businesses across the globe.
The brand is well known by businesses and individuals alike for the look, quality and value of their offering. The relationship they have with their customers is personal - and people like personal. You're always guaranteed to meet a human at the end of the phone and their sales representatives tour across the UK full-time, offering fantastic face-to-face support to their clients.
However, before 2020 the business had very little by the way of digital identity. Their old website didn't give a true reflection of the quality and scope of their offering. It wasn't easy to navigate, update and most importantly it wasn't landing them more business. Not to mention they weren't in the social sphere at all.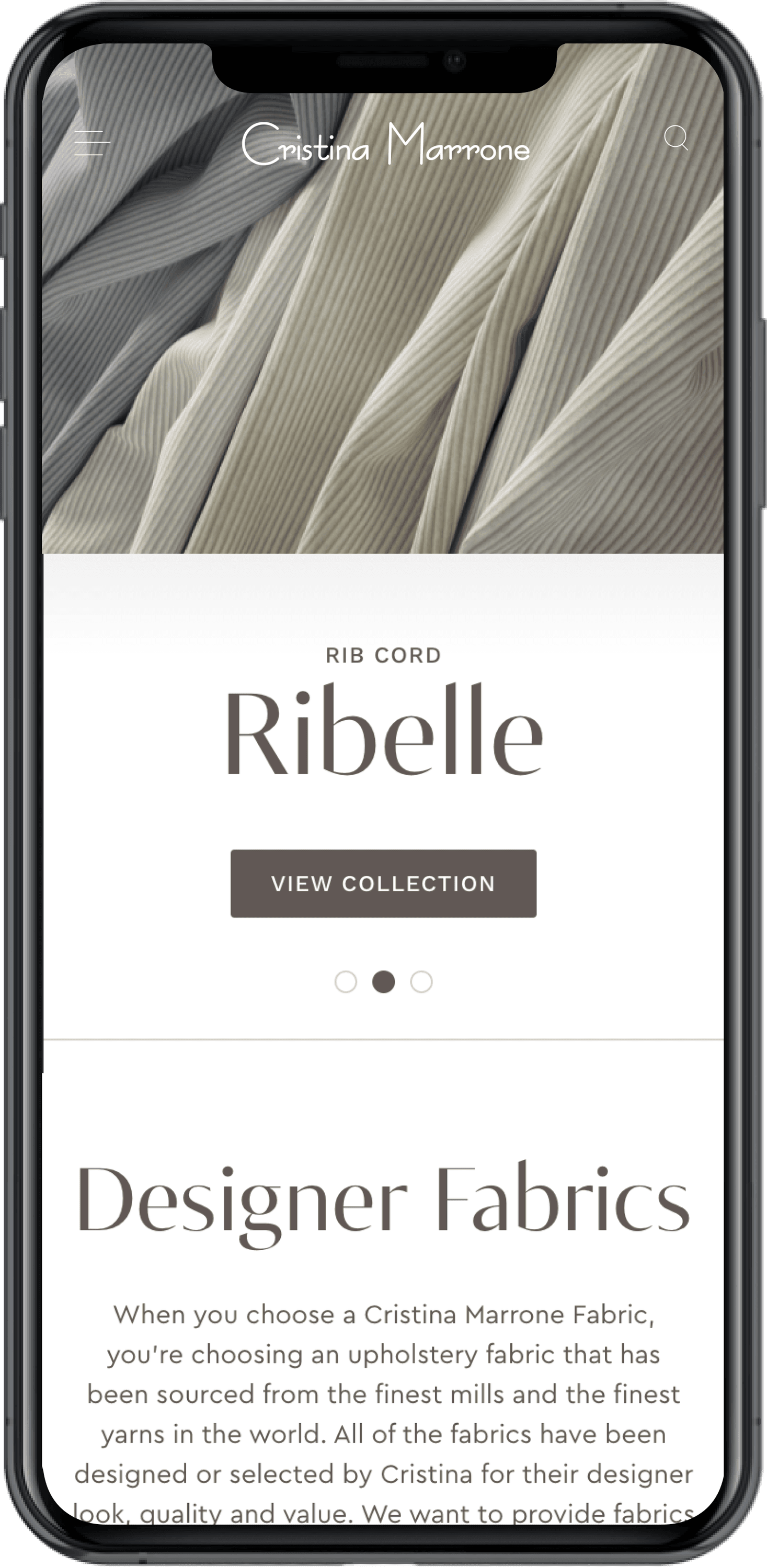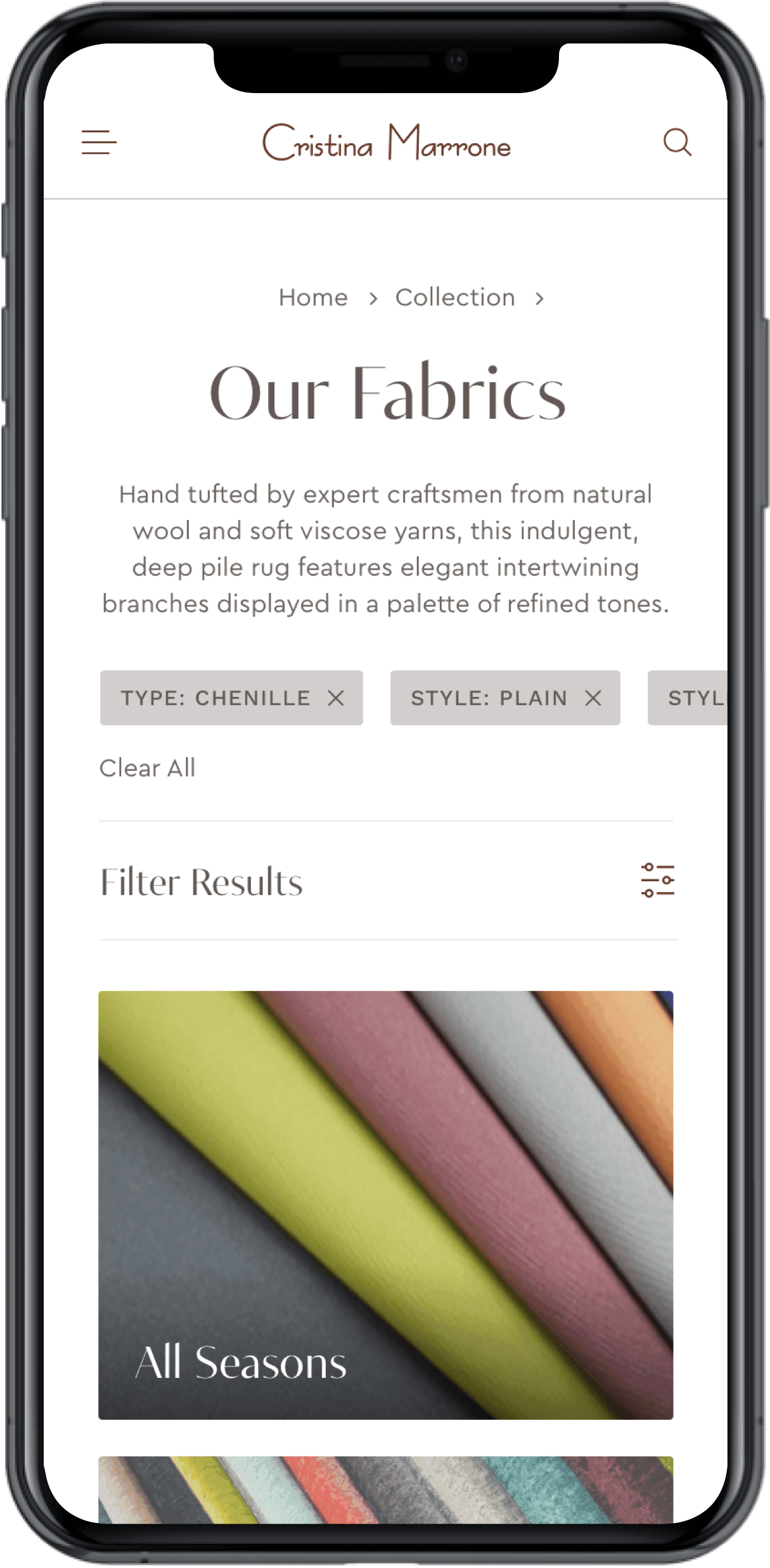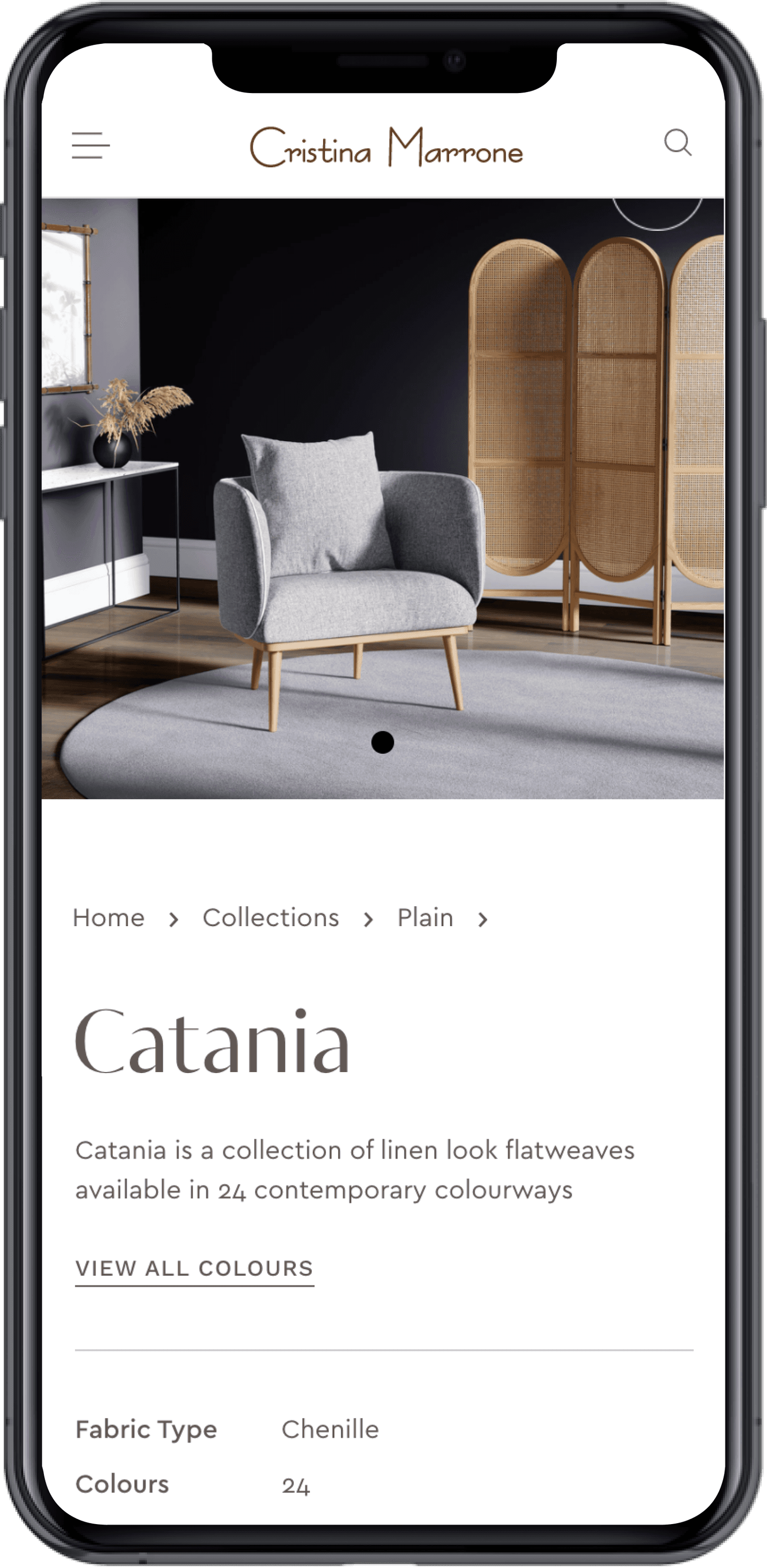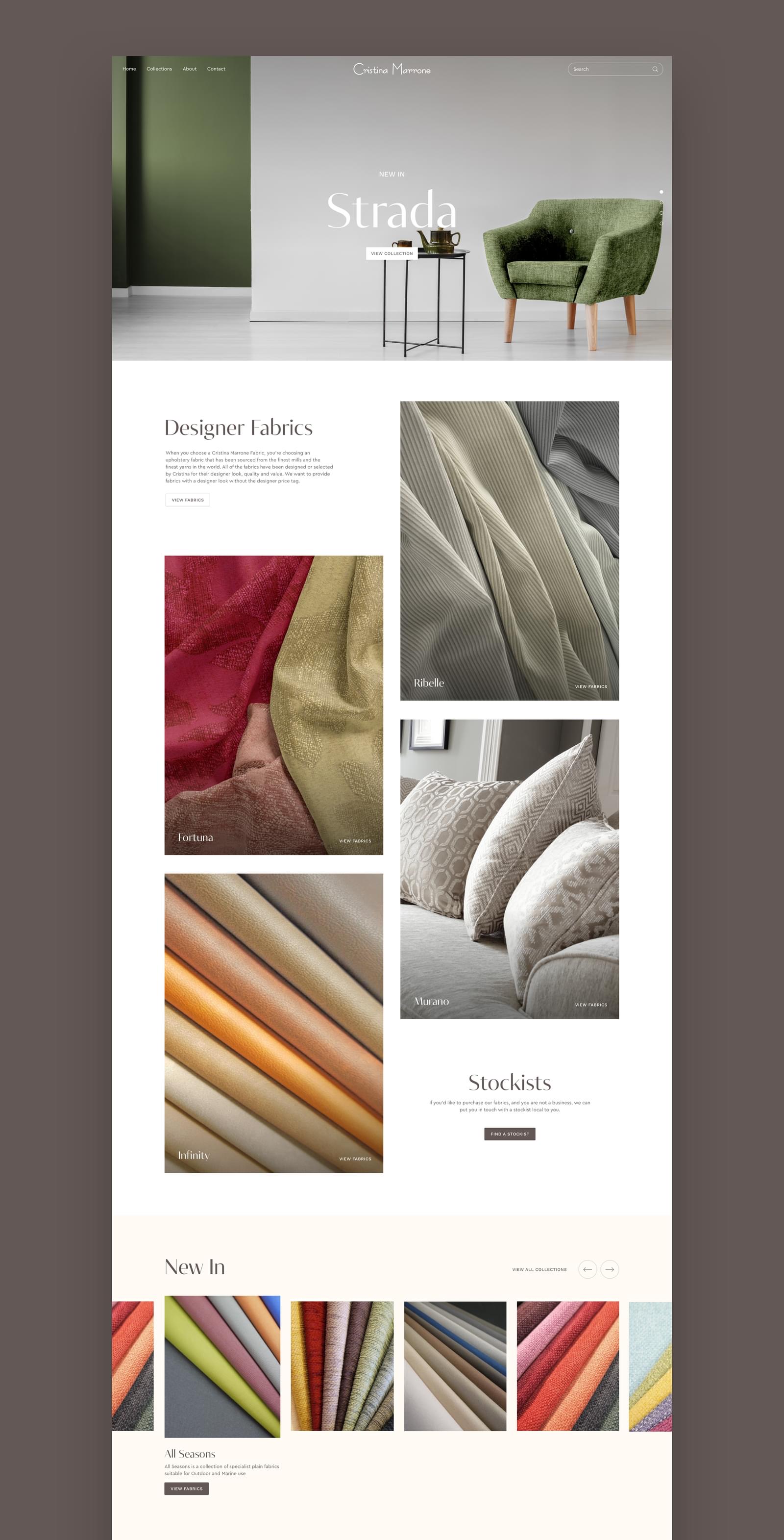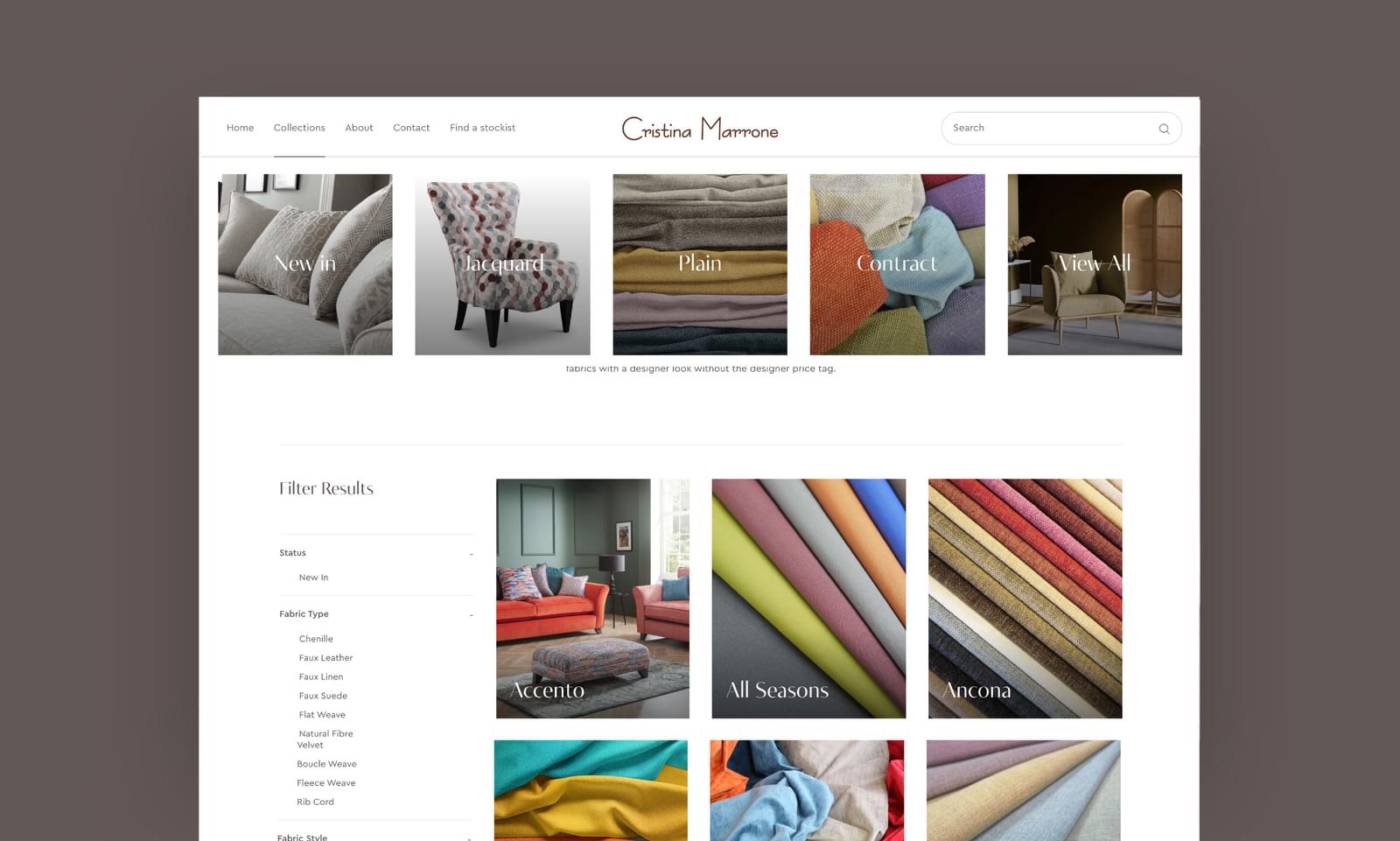 Sleek New Website and Online Presence
Covertex approached us to help create them an online presence that demonstrates their exquisite offering and reputation.
Our industry expertise and established connections mean we've known Covertex for over 12 years. We were approached in early 2020 to literally 'give them some of what they've got' and so we set out on designing a website and strategy that really delivers.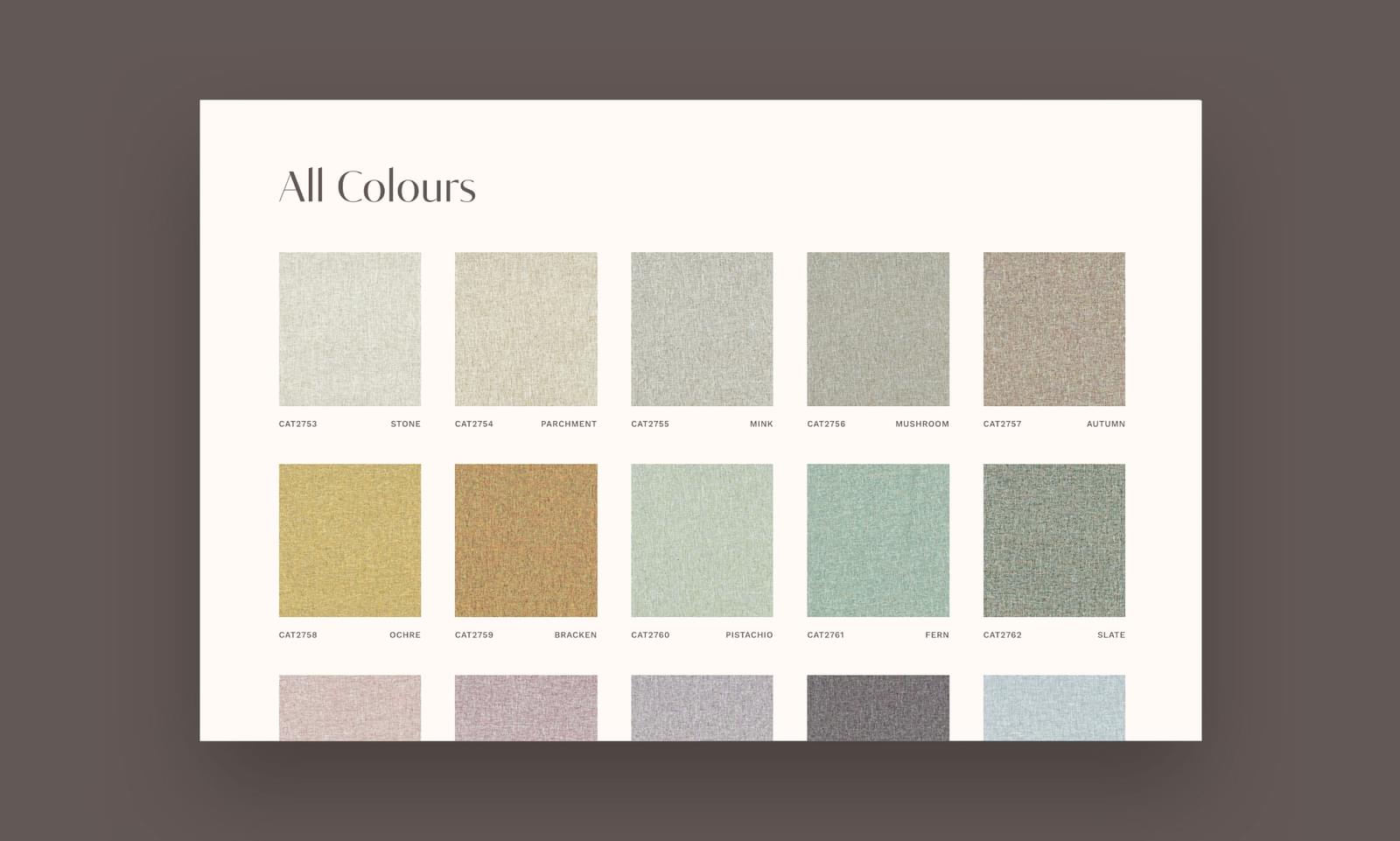 Design
The first step was to find a look and feel for their brand new online identity.
We got to know what they like and what they don't. Deciding on a stripped-back premium look, which is simple to use and shows off the quality of imagery produced.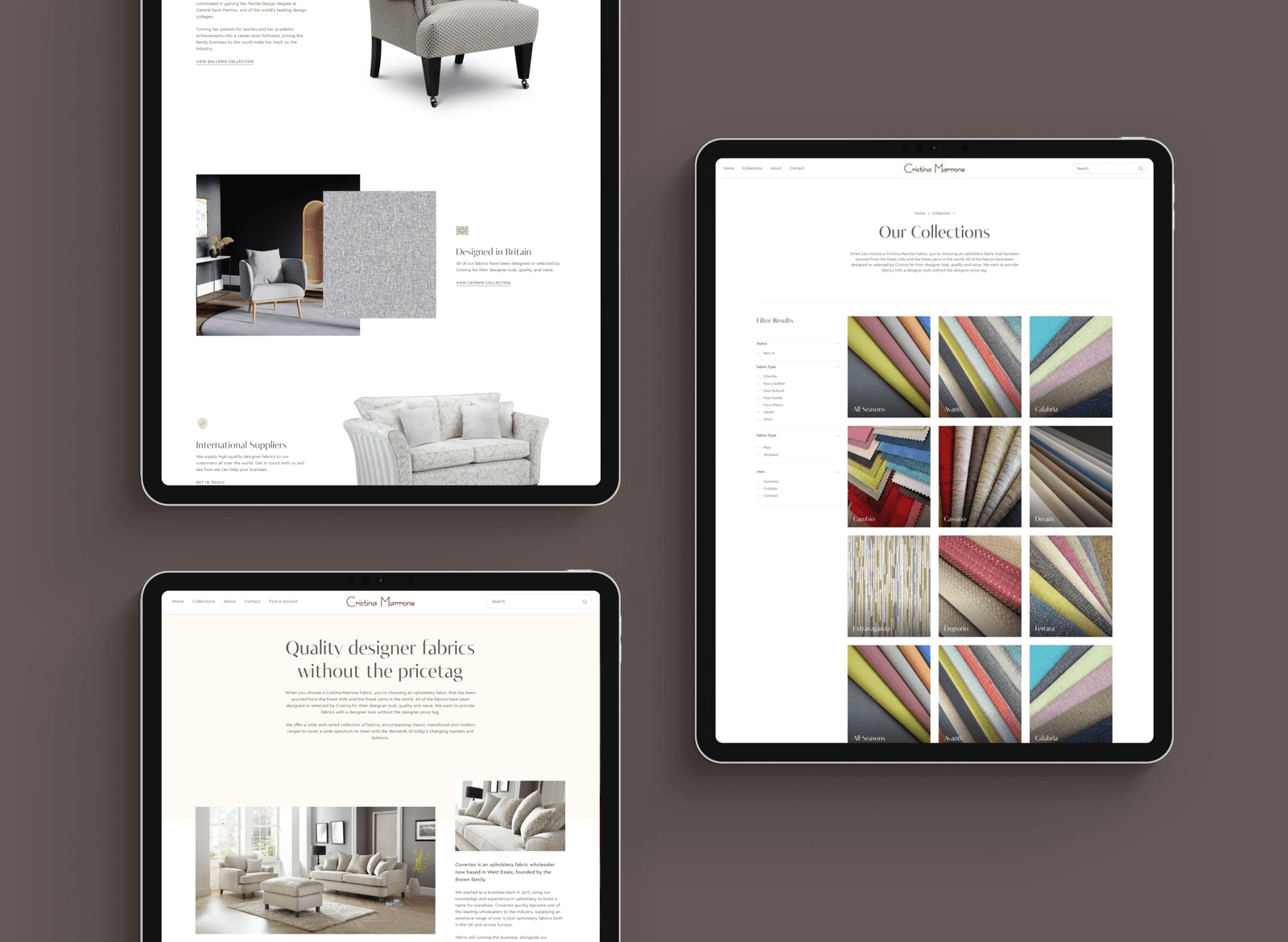 Marketing Strategy
Showing their customers what they are all about.
This is crucial to building a social following. To match their new visual identity, we extensively worked through their existing communications to establish their tone of voice. The Covertex brand is expert with an edge of designer brand aspiration. The content is informative and positive, demonstrating the experience and knowledge of the company and visually proving the quality benefits of their products.

Not forgetting email communication, we started talking to their clients as the desirable designer wholesaler that upholstery businesses will benefit from using. Their customers are now engaged in every sense, taking their business from strength to strength in the long term.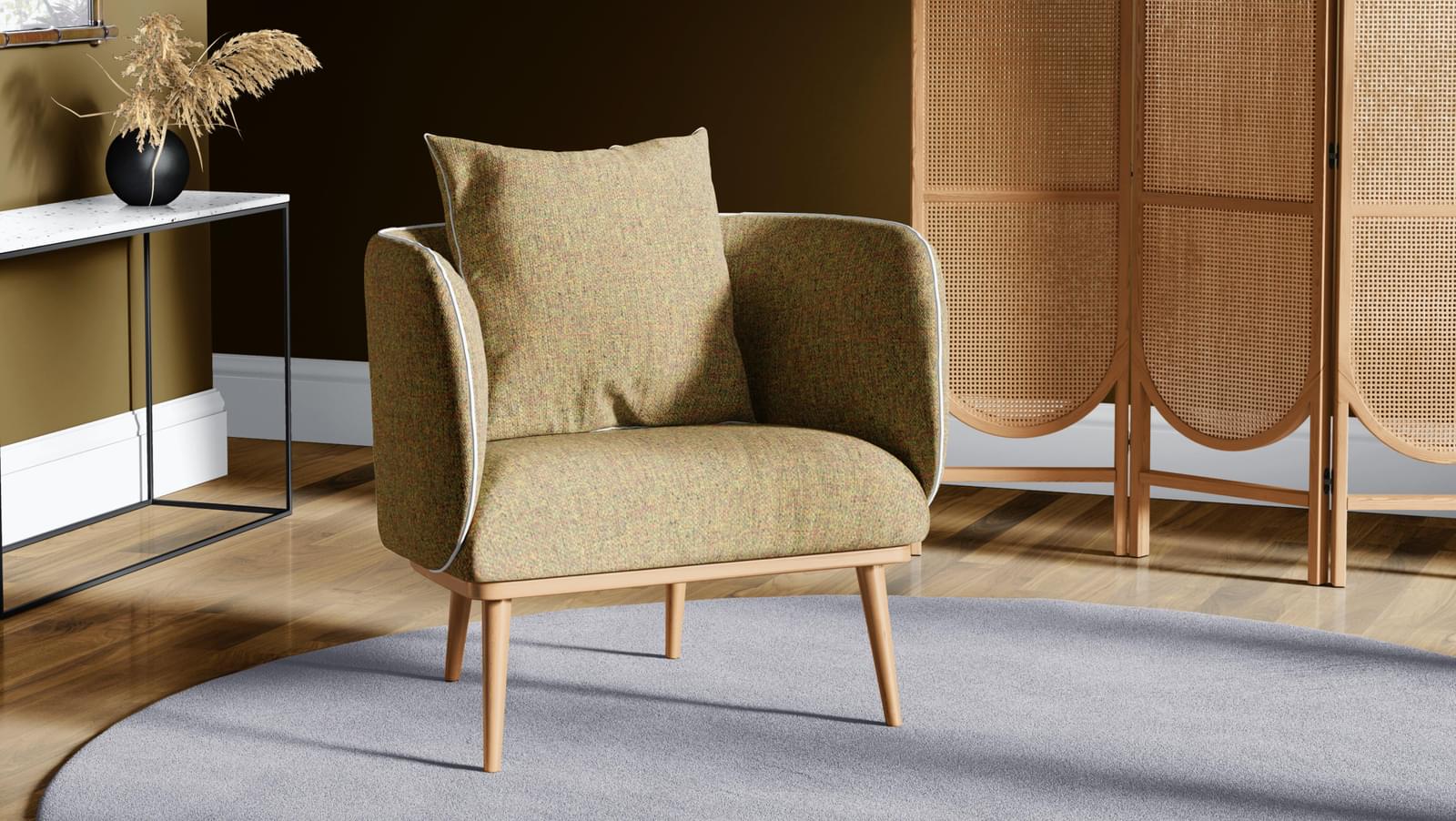 Development and SEO
While our digital marketing team were hard at work engaging the audience, our Craft experts were making the website vision a reality.
The new Covertex website was built using Craft CMS 3.0 with the following interesting technologies:
Responsive image technology (Speeding up loading by only serving the correct image for that device/size screen)
Asynchronous Javascript loading (Improving page speed by asynchronously loading javascript that is required cutting down on render blocking)
CSS/JS Page transitions for a more seamless/better user experience while browsing
On scroll animations for a stimulating user experience
Image optimisation (Increases speed by automatically stripping unnecessary data from image)
PostCSS (Optimised CSS creation and delivery)
SVG (Image format for scalable images that work on any screen resolution and density)
Command-line build tools (For increasing performance and delivery command line build tools are used to improve images, CSS and JS for use on the site)
Secure deployment (Automated deploy and build pipeline, with backup, rollback and disaster recovery capabilities).
Reference
I would 100% recommend webdna to anyone and in fact I already have. I trust them to get on with it and achieve fantastic results which really takes the pressure away.
We've received no end of praise from our clients. They think all of the comms and site look great, are easy to navigate and they are even using our website as a selling tool for their customers. Having a much better representation of our full offering in such an aesthetically pleasing manner has no doubt led to more sales.

Our clients are finding us better to work with and the results speak for themselves, being up 30% from the previous year in the midst of a pandemic is a great success. Reps have been able to liaise with their clients virtually, using the website to support them. As a result, everyone has still been able to source the right products with no physical interaction.

It's made everything more efficient for everyone involved. Staff are now spending less time on the phones as the website is really working for us.

James LeVoir
Managing Director