Feb 18, 2022 / Craft CMS
Why choose Craft Commerce?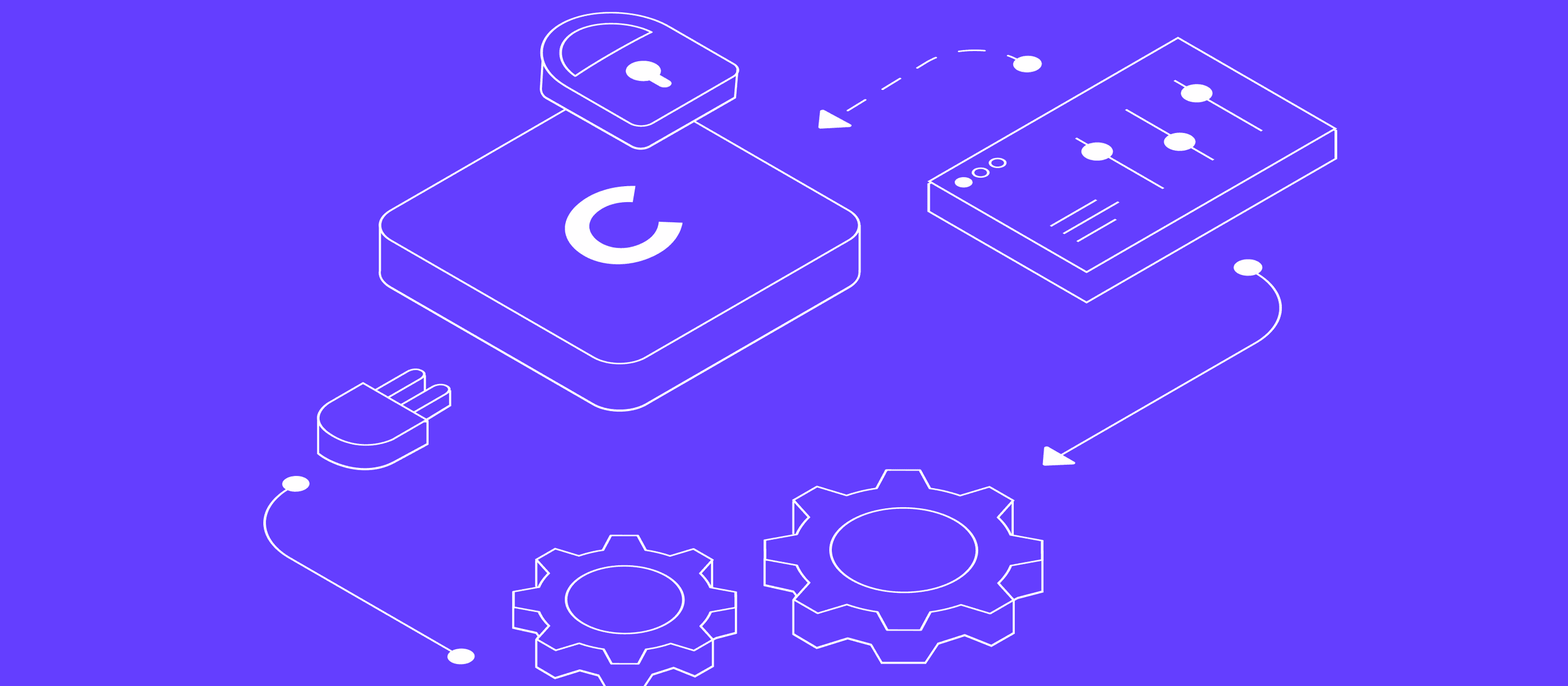 At webdna we are Craft CMS Verified Partners and experts in Craft Commerce.
By the time Craft Commerce was released in 2015, we already had three years of Craft experience under our belts and were ready to move all of our ecommerce sites to Craft Commerce.
We had been developing websites on Craft CMS since before it was even launched, back when it was called Blocks and still in private Beta- more on that in Why we chose Craft CMS.
We found that upon launch it was already pretty functional, but it missed a few things that we might have wanted. This didn't pose too much of a problem though, like all things Craft we could develop any functionality we needed quickly.
Today we work with a wide range of types of ecommerce businesses. Some are well established, some are startups, for some their website is their lifeblood, for some, it makes up a small (but growing) percentage of total revenue. The one thing that they all have in common is the need for a website that allows them to tell the story of their products through a content-driven commerce approach. This allows them to sell the benefits of their products and show potential customers how they could form an important part of their lives.
For this, they need more than just a 'pile them high, sell them cheap' site of the type that is offered by Shopify or more often than not Magento. Craft Commerce offers us exactly that, and is perfectly summed up by its tag line…

Create beautifully bespoke ecommerce experiences.

Why we choose Craft Commerce...
Customisable & Scalable
One of the key questions we asked ourselves when looking for a content management system to work with was "can we say yes to every client functionality request". With Craft the answer to that question is yes. It was not just a tentative yes, it was a resounding YES! Using Craft Commerce means that we can say with confidence that we can build any solution and make it cost-effective in the process.
Craft Commerce allows our designers to create the right user interface (UI) and user experience (UX) for each business to ensure that the customer journey is optimised for performance. The other beauty of Craft Commerce is that it is infinitely scalable. No matter how your site starts out, with good development practices it will let your ecommerce site grow as your business grows, incorporating all of the functionality that any business requires.
With Craft Commerce, commerce is part of your customer journey
Unlike bolt on commerce products, Craft Commerce is entirely integrated into your website. Your products can appear within the content pages of your site, and your content can appear within the product pages. This ensures that wherever your visitors are in the customer journey, they have the right information to make a purchasing decision and a purchase. Blogs, case studies, and any content pages can include products and product groups directly within the content, providing a seamless shopping experience. In the more traditional shop part of your site (if you choose to have one) you can also draw content into product pages, and product groups, linking to key content within the site that will help your visitors make purchasing decisions. Testimonials, case studies, blogs, knowledge base articles, can all be a seamless part of your customer journey from within the shop.
Craft Commerce is easy to use
For our business and yours, it is key that any CMS we build on is intuitive and easy to use, easy to develop on, easy to add content on and easy to manage your business through.
To build quickly and securely on Craft we use Twig, Tailwind, Tailwind UI and, depending on the project, AlpineJS, React or Vue. Using this combination of frameworks allows us to build quickly and ensures that the sites that we build are secure and perform well.
Fast, lightweight, powerful & secure
One of the main criticisms that we have of many other ecommerce platforms on the market relates to performance. Some have so much built-in functionality that sites built on them are glacially slow doing just the basics. In comparison, Craft Commerce is lightning quick due to the lightweight but powerful code base, which is well written and carefully avoids bloat. To top this off, Craft Commerce is secure! But don't believe us, check out what the makers - Pixel and Tonic have to say about security.
Great checkout experience
One thing that really gets our goat is a checkout experience that is painful for the end-user. With Craft, you are never limited by the type of checkout experience that an entirely different business to yours has. Instead, the checkout process, like the rest of the experience, is entirely customisable. It allows for any level of data capture, personalisation of products, and capture of information that is needed for your customers.
Plugins and integrations
When it launched, the Craft Plugin Store was a pretty quiet place, in fact, I am pretty sure we spotted some tumbleweed back in 2015. Today it is very different, with plugins to do most of the difficult integrations for you.
In addition to the plugins available in the Craft Plugin store, agencies like us will also have a suite of their own that they have developed for different projects. Doing this ensures that we are continually improving the efficiencies of our builds and that we can maintain our sites effectively.
So, for example, you will also find that there are plugins for most of the leading payment gateways in the Craft Plugin Store making integration straightforward. Where these haven't been available, we have built our own and these may even be made available in the plugin store in due course.
Craft CMS's multi-site capabilities
Craft CMS offers multi-site capabilities. With Craft Commerce you can enable shopping functionality across any of those sites. You can manage all products and orders in one place through the same control panel you use to manage your content. One weakness of Craft Commerce is that it does not allow you to select individual variants for different sites that you manage, this will be added to Craft Commerce in release 5 (2023), but in the meantime, our own Multi-variants plugin means that you have all of the functionality that you need.
With Craft Commerce you can manage your ecommerce business across multiple locations from one content management system, report on your sales and make duplication of effort a thing of the past. Whether you want your site available in different locations or different languages or both, and even handling different products and different product variants for each site elegantly, Craft Commerce with our plugins can handle it.


Why should you choose Craft Commerce?
Craft Commerce is customisable
It doesn't matter how unique your business is, or exactly what the best shopping experience needs to be, webdna can extend Craft Commerce to make sure that your website works just as it needs to.
Your shop is a part of your website
Using Craft Commerce, your storefront is fully integrated with your website. You can link products from within any content on your site. Two-way relationships between your product information and your website content mean that your visitors can have a seamless purchasing experience no matter where they arrive on your website.
Craft Commerce is easy to use
Craft Commerce is not just easy to use for developers, it is also super easy for content managers. Of course, we offer Craft training and support, but really we don't need to. It is so intuitive that within a few minutes, you will be able to manage your online business.
Craft Commerce is SEO ready
As well as building websites we also provide marketing services for our clients so we know exactly how to build a site that performs search engine optimisation. All of our websites are built SEO-ready, and we can help you to extend them to keep your content fresh and ensure that your products and services continue to rank well.
Craft Commerce leads to good UX
What first attracted us to Craft was the ability to create beautiful online experiences, and Craft Commerce continues that trend. With webdna, you will get a website that is both beautiful and hard-working, just like you!
Craft commerce was created to help you build your business
We believe that Craft Commerce is the perfect platform for you to build your e-commerce business.
To find out more about Craft Commerce and how it could work hard for you and your business, and about webdna and our experience of developing Craft Commerce websites that produce great results, get in touch, we'd be happy to discuss what your project needs.