Apr 05, 2023 / Email
What is the best day to send an email?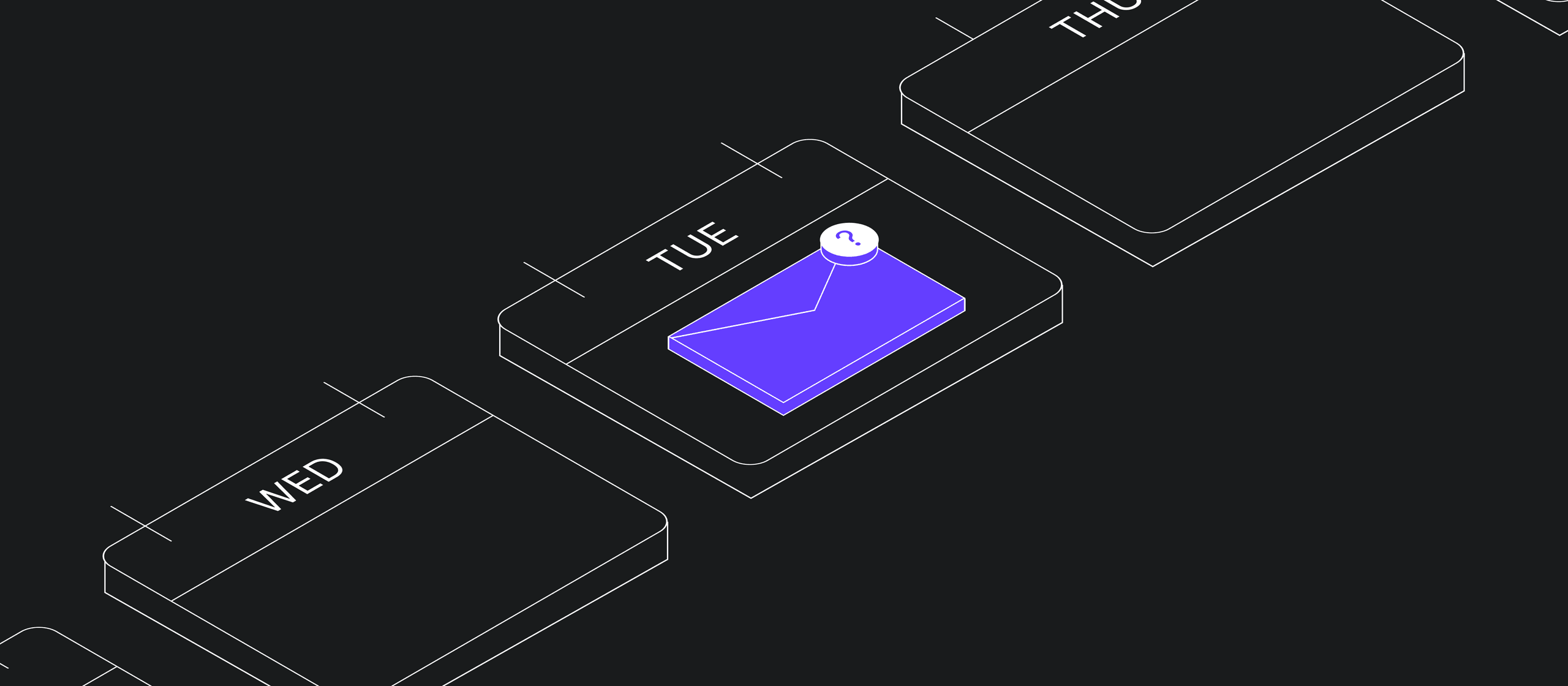 With contradicting answers from market leaders, choosing the best day to send an email will likely involve some real-time testing.
If you Google that, you'll get a slew of results. My favourite says something like "weekdays between 7 am and 7 pm," which, while likely accurate, is not particularly helpful. So, when exactly is the best time to send your marketing email?
Tuesday at 10 am. Right?
You've given it some thought, done your research. You discover that after analysing 8 billion emails, Litumus has published its newest findings to the world. As a marketeer, you're now equipped with the information required to deliver your message at the optimal time: 10 a.m. on a Tuesday. What could possibly go wrong?
The trouble is that if you stop to think about it, as soon as findings are published and acted upon, they're immediately out of date. Why? Because more emails arriving at the same moment means less engagement on each. If you send your email at this universally agreed time, it will most likely get lost in a sea of emails from other marketers who have done the same research and reached the same conclusion.

When do we send emails?
Maximising the effectiveness of any marketing activity has always been an essential part of my process. Part of this involves reviewing and analysing every bit of data available.
In terms of email marketing, a minor difference in open rate can have a significant impact on the bottom line.
When I first began managing emails for our clients, I did what most people do and looked at the research that others had done. In doing this, I made a couple of important observations. Overall the information available was contradictory, with many of the big players suggesting completely different key days or times. But perhaps more importantly, I discovered that our clients' emails were already outperforming all sector averages. All of this meant that I had to reconsider how we approached our individual email marketing strategies.
The result? It all comes down to data. We look at all the data we hold for our clients, aggregate it and work out the best day to deliver an email for that individual organisation. We've been doing it for a long time. This means we have a clear idea of which day and time works best for each client. And, with the information we have, we can also further segment our data so that we know when to deliver to each individual audience. We can use overall trends to influence decisions for new clients until we have collected enough data for that client and then we build from there.
Of course, that's not to say that we don't ever take into account other factors. External influences will often play an essential part in any strategy. The weather, national holidays, and even current affairs or breaking news can inform us when and if we press the send button. Just because the data points to the best time to send, doesn't mean it has to be set in stone. Above all, it's about taking the right measures for your business.

Keep iterating
After sending hundreds of thousands of emails for a client we have a clear picture of when works best. But we don't stop testing. We've found over time the best day and time tend to shift. The biggest change was before and after covid. Pre covid earlier in the week tended to perform better, post covid we're seeing more of a lean towards the end of the week, although not universally.
So, when is the best day to send an email? It really depends. My best advice would be to test it and see what works for your audience. And if you would like someone to work it out for you get in touch with us about our email marketing services.