Sept 29, 2022 / Team
webdna appoints Creative Director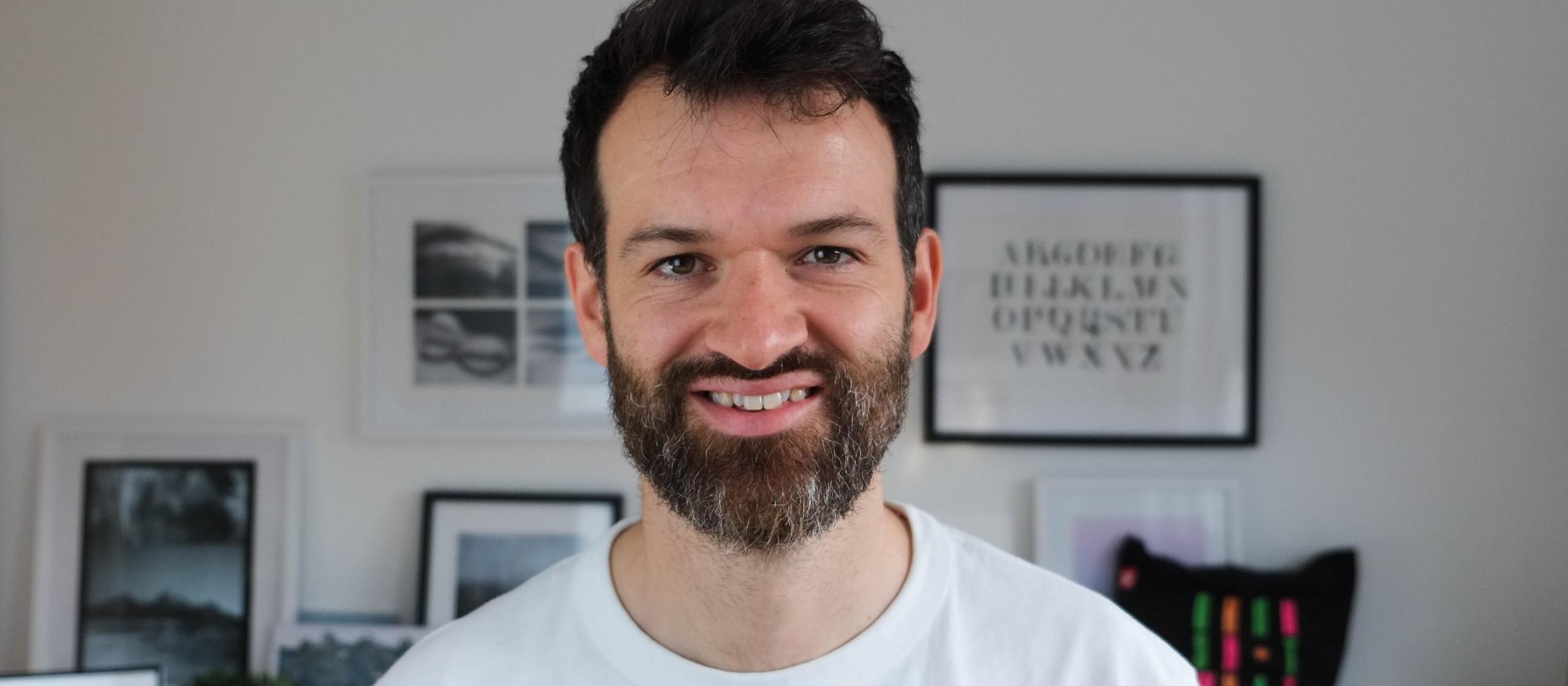 webdna appoints Ben Cross as Creative Director of their rapidly growing marketing, web development and design agency.
Completing our trio of new appointments in Q3, we're delighted to announce the appointment of Ben Cross into the role of Creative Director. Although Ben is new to this particular role, we have worked with him on a variety of projects over the last couple of years and, for us, he embodies everything webdna.
With over a decade of experience, Ben has worked in design since he graduated from NTU in 2008. Over the years he has partnered with brands such as NatWest, V&A, Rewilding Britain, TalkTalk Business and Shell Foundation. This varied client base places him in a great position to hit the ground running at our web design agency, where our clients hail from an unbelievably wide range of sectors.
Ben is best described as a multidisciplinary creative designer with a deep expertise in web, digital, brand and print, and fits perfectly into our desire to hire comb shaped people. With an impressive portfolio, he has experience working with websites, apps and branding and is a highly skilled UX expert and experienced front-end developer. He'll be taking the lead with all things design at webdna, including brand guardianship, collateral, digital design and more.

Outside of webdna, Ben is a keen runner who had previously worked up to marathon distance a couple of years ago. He currently runs home from the office but doesn't get out as much as he'd like to. All that is due to change though because he says he'd like to sign up to a full marathon in 2023. Well, Ben we've got your back and as it's officially in writing now - there's no backing down. We'll see you at the finish line.
He's also father of two young boys and so any other spare time is usually taken up with some type of music activity, baking sourdough and whatever the kids are into at that moment in time such as skateboarding, lego and the all-important Nerf war.

We have long been a fan of Ben's work, his creative vision, professionalism, technical capabilities and ability get to the heart of each client's requirements. When we had the opportunity to start working with Ben it quickly became clear that he was a perfect fit for our vision of webdna, a feeling that was obviously mutual. We are very excited that he has joined us as Creative Director.

If you're looking for a creative agency in Nottingham, why not get in touch with us today and we can start a conversation?