Mar 15, 2023 / Marketing
SEO decoded: Key terms you need to decipher your SEO reports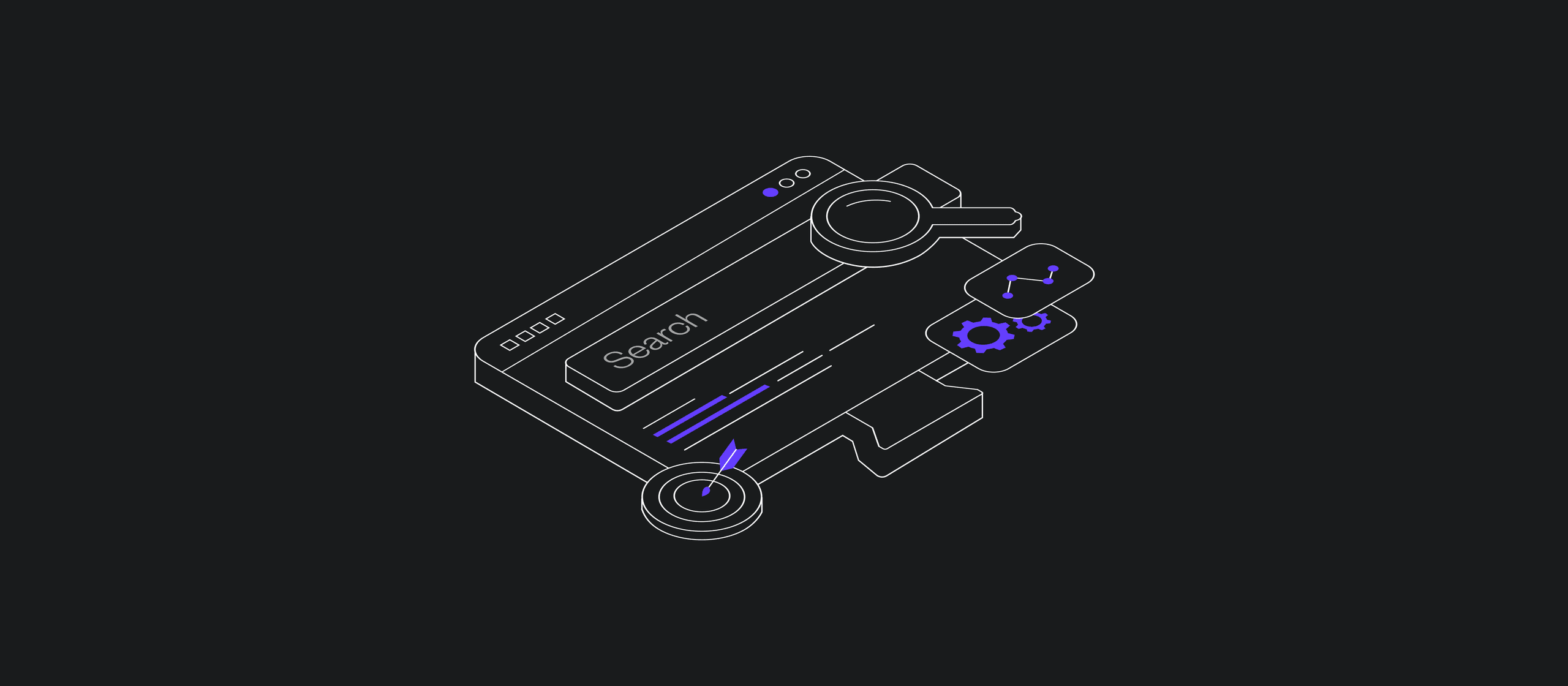 Although at first glance SEO can look daunting, understanding some of the basic SEO terms
will help you understand what your SEO is doing for you.
With the vast growth of businesses online, SEO has quickly become a specialism that is shrouded in mystery. There is a whole language in SEO so we have broken down some of the more frequently used terminologies. Let's start with the basics.
What does SEO stand for?
SEO, otherwise known as Search Engine Optimisation, is the process of improving the quality of your website to help it perform better in organic search engine results.

What is SEO?
When someone enters a word or phrase into a search engine, the search engine will try to serve the most relevant result. SEO is working to make your website show in the searches that are relevant or valuable to your business.

SEO Terminology Cheatsheet
Algorithm: In computing, an algorithm is a list of rules to follow in the completion of a task or process. This list must be strictly followed in the right order. When people talk about the algorithm or the Google Algorithm, they are referring to the rules that search engines apply to establish the best possible search result. The algorithm itself is a closely guarded secret and it is updated regularly.
Algorithm updates: These are updates to an algorithm's parameters to improve its quality and its relevance. Google updates its search algorithms many times throughout the year, in an effort to keep its SERPs as useful and relevant as possible. Websites that have applied black hat SEO tactics may see a drop in their rankings following an update.
Anchor text: This is the clickable text in a hyperlink. Choosing a relevant word to the destination page over generic text such as 'click here' helps the user (and the Google bot) journey and can help improve SEO.
Black hat: This is when work is done on the site in an attempt to trick the algorithm and gain an unfair advantage in search rankings. It includes tactics such as stuffing a piece of copy with keywords or creating pages with lots of duplicate content. As algorithm updates are rolled out, sites that use these techniques often find themself penalised with a drop in rankings.
Domain authority: This is a relevance score based on the amount of credibility or trustworthiness that a domain or link has. This score is calculated from a variety of factors including the quality of content, internal and external links, and social signals.
Googlebot: A generic name for two types of web crawlers: desktop and smartphone. The purpose of these crawlers is to go through a website like a user and collect data about the site's performance. This data helps to produce a health score for the site and helps inform where it ranks on the results page.
Header tag: These are the various headings used throughout a webpage. For example H1 (the main heading) and H2 (subheadings). This will indicate to the search engine what elements of a page hold the most importance and will also guide users to find information relevant to them.
HTTP and HTTPS: Standing for Hypertext Transfer Protocol, Hypertext Transfer Protocol Secure. This is the communication between a browser and the world wide web, which helps load web pages using hypertext links. It is no surprise that search engines such as Google prefer sites that are trusted, secure, and certified, therefore HTTPS sites tend to perform better in search.
Keywords: These are specific words or phrases that users type into a search engine that you want your site to rank for. The best way to optimise your keywords is through conducting research and including these words throughout the relevant pages of your website.
Keyword difficulty: Sometimes known as "SEO difficulty", this is the process of evaluating how difficult it is to rank in organic search results for a specific term. A keyword's difficulty is based on how much competition there is for a specific keyword.
Keyword stuffing: The process of including an excess of keywords in an attempt to artificially inflate a site's ranking. The number of keywords will be considered "stuffing" if they; are included in lists, appear unnaturally/out of context, or even hidden on the page.
Meta tag: This is the description of a web page which appears in search engines and briefly outlines the contents of the page. Sitting below the title tag, this is a space to provide more information to engage users and include relevant keywords.
Organic search results: These are the results that appear in search engines, that have not been paid for. They appear below any ads and there are 10 per page. So if you are ranking 1-10 you will appear on the first page of the search results, 11-20 on the second page and so on. A large majority of users rarely look past the first page of search results, which is why ranking on the first page is so important.

SERP/s: This refers to information that is returned following a search query. It can include paid search or PPC ad results, organic results, images and more. It may also display snippets of information from your site which is why it is important to carefully think about things like meta descriptions when creating a new web page.
Slug: This is a page's URL. Keeping these concise is an easy way to improve the SEO of your website.
Search term: The word or phrase that is entered into the search. In keyword research, marketers find and analyse search terms made when looking for related products or services. This data will then inform the keywords used as part of their SEO.
Sitemap: This is the structure of your site explained in a simple form to help search engines navigate. Having a well-structured site and a sitemap helps search engines understand how your site should be read and which pages are most relevant to potential customers.
Site speed: This is the time taken for web pages to load. These are particularly important as the longer the website takes to load, the less likely a user will remain on your site. Compressing images and keeping your content concise are great ways to increase your site speed.
White hat: This is SEO work geared towards user experience that follows search engine guidelines - unlike black hats. White hat practices will include; proper use of title and header tags and useful keyword implementation.
Want help?
The world of SEO is complex and ever-changing. Our marketing specialists have years of experience and help businesses by improving the SEO of their websites and making them perform consistently well. Think we can help you? Why not get in touch and see how we can improve your SEO?