Jun 02, 2021 / Leadership
Flexible working or do what I say not what I do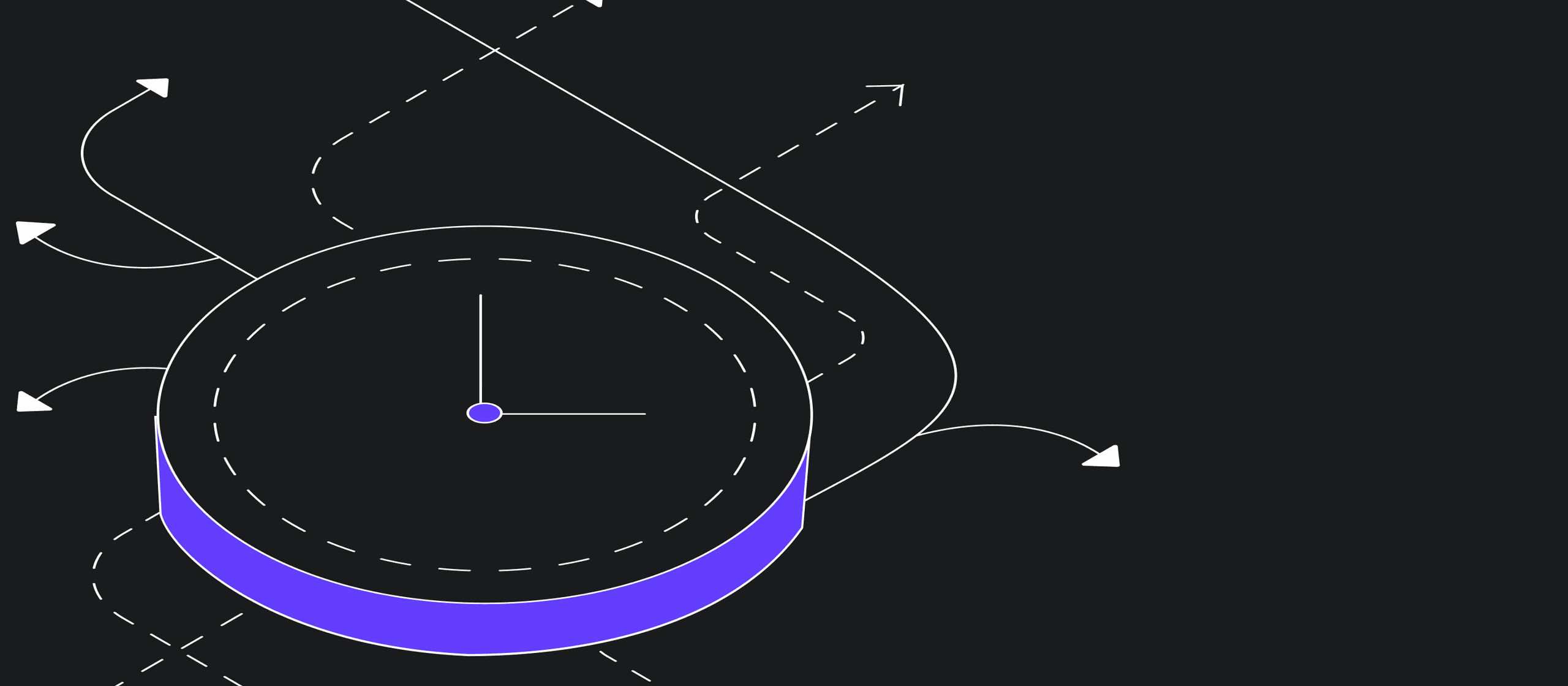 Alex Skelton is one of the founders of Nottingham based marketing and web development agency, webdna ltd. The pandemic disrupted everything he thought he knew about flexible working.
Back in 2013, I was starting to feel like there was probably a better way than the traditional 9 - 5 in the office. We had been using Basecamp, a project management tool from 37Signals so I was familiar with their founders David Heinemeier Hansson and Jason Fried and their views on distributed workforces and more flexibility. Views that seemed to confirm my own thoughts on the matter. The concept of flexible working is at the forefront of business leader's minds now more than ever; but how do we debunk the myth that staff are more productive in an office environment? And is there really ever a one-size-fits-all approach that we can take?
David Heinemeier Hansson and Jason Fried's book Remote: Office not required was a real eye-opener for me as it seemed to add some substance to what I was already thinking. At the time I had a small team here at webdna and I was also managing a global team as Marketing Director for Wattbike. I had already started to encourage the staff I managed to look for opportunities for their work to fit to their lives and not the other way around.
Reading Remote gave me confidence that there was not only a better way, but other companies elsewhere in the world were making remote working or just flexible working a success. I started telling people they could work from home, a coffee shop, the garden, in fact anywhere that they thought would make them more productive. The trouble was though, the next day, there they were again back in the office.
It is difficult to pinpoint the exact reason for this. I think culturally we have often felt that we need to show up to work and there has traditionally been a negative view that people working from home are not as productive. Employees might also fear that if they are not present, they will miss out on progression opportunities.
By 2014 webdna had moved offices and I had started splitting my time between the office in Nottingham and working at Metia in London. I still kept pushing the idea of flexible working. We even instigated a flexible working day.
We also started encouraging people to book their doctors appointments or trips to the hairdresser during working hours. As we saw it, we paid staff to do the job, not to sit at their desk from 9 to 5; besides, it's much easier to get an appointment with your favourite hairdresser at 11 am on Tuesday than at any time at the weekend. But despite our efforts, everyone turned up at the office each morning.
Now don't get me wrong, we have always had a great team. It is not that I don't like them. I just think that we spend a lot of time working each week, maybe they might like to do some of it from somewhere other than the office. Besides, even before the pandemic hit, there were studies to show that working from home did have a positive impact on productivity.
After all, you don't have the commute time to contend with and you're inclined to take breaks when they suit you rather than being interrupted, and my own personal favourite is that while taking that coffee break you can also do your laundry saving time to have a life outside of work!
A few things that happened in 2017 seemed to point us further towards the benefits of home working. Firstly, we were growing the business and we found that we were outgrowing the space we had, and secondly, we were a little older and more of us had kids. There were suddenly parents evening, shows and Dr's appointments.
People were asking to book time off for things like their children's Christmas plays and our answer was NO! Because, again, we didn't pay them to sit at a desk 9 - 5 - we paid them to get the work done. Work from home, take the car into the garage, run those errands and fit the job around your life. Just to be clear, we were not stopping people from going to their children's Christmas plays, those things are the important ones, we were saying, don't take time off for it. Make your work life fit your home life!
We were in a great position to do this - everyone had laptops, everything was set up for remote working. Even the phone system is VOIP and can be answered from your laptop or via an app on your mobile. People had everything they needed to work from home and yet...everyone was in the office. Some travelling quite a distance to get there. I couldn't understand it.
When 2020 kicked off, I started again encouraging people to find more work-life balance, work from home, a coffee shop, wherever you work best… and then the 16th March 2020 came and suddenly someone with a little more clout told everyone to work from home!
The transition was quick, people mostly had everything they needed and where they didn't, we arranged for items to be delivered from the office. We were ready to hit the ground running. Or at least everyone else did! When I got home it dawned on me that I had nowhere to work.
And then it hit me. For the last ten years, whilst encouraging everyone else to work from home, I had been going into the office because it suited me better. It never occurred to me that I, like the other webdna founders, were there every day like a roadblock. Why would anyone take the work from home idea seriously if they didn't see us doing it?
Now, after about a year of working from a piece of plywood across two sawhorses (not even in homage to early Amazon employees), I have a lovely office at home. My focus has also shifted from encouraging people to work from home to asking them to work wherever they feel happiest. Part of this includes trying to make sure the office is a creative space that people want to work in.
You see the thing is, I really don't think there is a one-size-fits-all approach. When people worked from home voluntarily, it was thought to increase productivity. When it was enforced during the pandemic, however, it is believed that productivity wasn't any better. There are also suggestions that working from home actually had a negative impact on mental health.
The solution to making flexibility work, I feel, is trusting employees to do what is best for them. In reality, this may be a more hybrid approach to working than we first thought. And as an employer, it is my job to ensure that they feel trusted and are empowered to make the right decisions for them and for webdna. It is also important that they know that they are getting the same benefits and opportunities wherever they work.
In the interim, two of our team are now 100% remote. The others, well, I don't expect them to be in the office unless they want to. Our performance results are speaking for themselves and, through the process, I have learned a lot about eating your own dog food.
Our business is growing! If you or someone you know is interested in joining our team, get in touch, and don't forget, it doesn't matter to us where you are, you can work from wherever.