Jan 27, 2022 / Email
Email benchmarks for 2022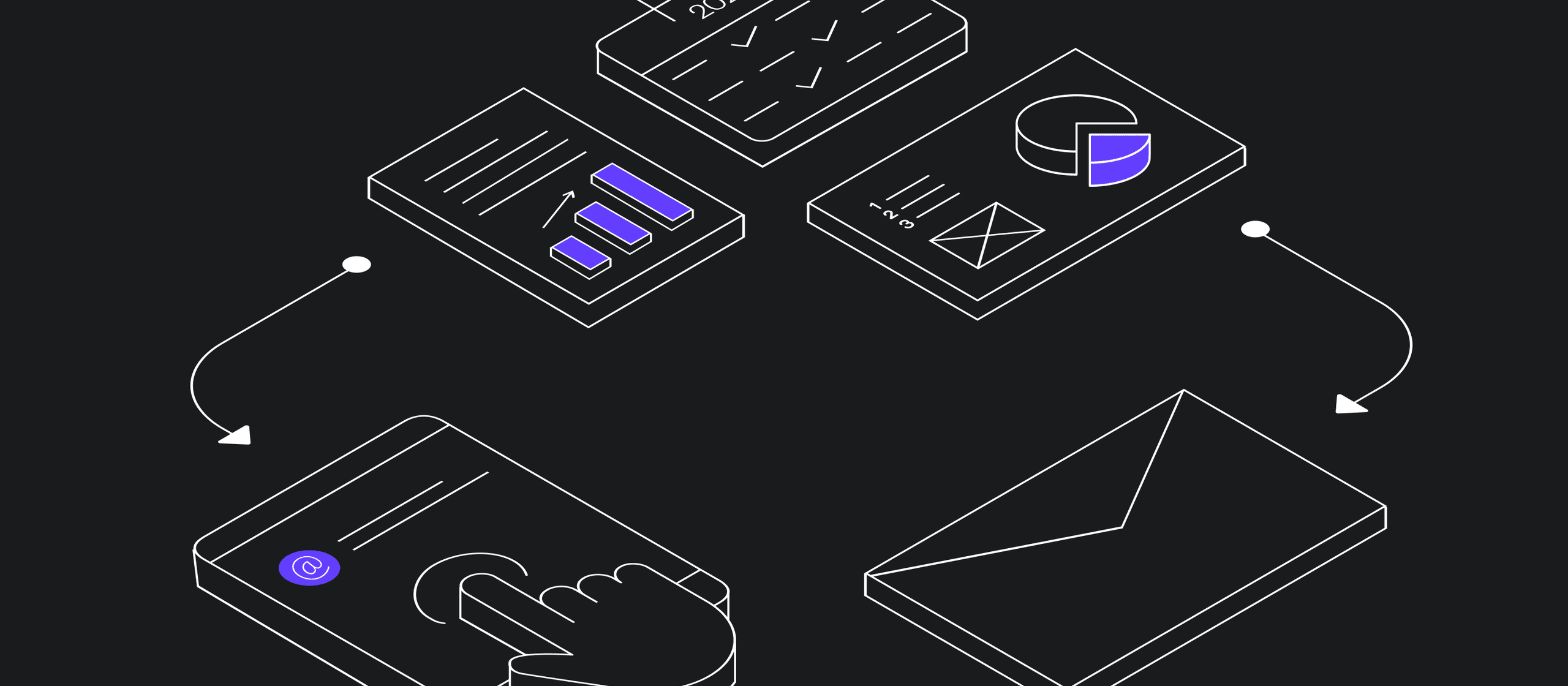 Everything you need to know about Campaign Monitor's 2022 Email Marketing Benchmarks report by digital marketing agency, webdna.
This week, email service provider Campaign Monitor published the findings of their 2022 Email Marketing Benchmarks report. We've delved into it and put together a brief summary of the results and our take on them
The best performing emails by industry
In reviewing email results by industry the report found that the education sector had the best open rates at 28%. They also had by far the best click-through rate which was 4.4% and this stood out above all other open rates across sectors. This is likely to be a result of the pandemic and an increase in digital communications regarding teaching and education.
The report also found some interesting results about click-to-open rates (CTOR). This looks at the number of unique clicks to unique opens - comparing clicks to the number of people who actually opened your email. It's a good indicator of whether or not the content of the email has provoked the recipient to take action.
Interestingly, while the retail sector had the lowest open rate at 17.1%, the report found that it had the best overall increase in CTOR, jumping by 4.5% on last year. This suggests is that the content of these emails is working harder and driving more conversions.

It's good to have an idea of the industry standard to act as a benchmark but don't forget to measure against yourself. The emails we manage for our clients typically perform better than the reported averages for each sector, but we always strive for even better results.
Sophie Blaken
Marketing Director
How has Mail Privacy Protection impacted email marketing?
This is a feature introduced by Apple that allows recipients to have better control over what emails they receive. Essentially it is artificially inflating open rates because it is marking some emails as opened when they are not. It is not enough to focus on open rates alone. As we have always advised our clients, you need to focus on a wider range of metrics and techniques to get a better understanding of performance. This change clearly highlights that, but at webdna at least, it will be business as usual.
What is the best day to send my marketing email?
It's fair to say that the best day to send a marketing email has changed a few times over the past couple of years. At the height of lockdown, the best time changed from midweek to Friday afternoon - when people had had enough and wanted to kill a bit of time.
Campaign Monitor's findings show that open rates were pretty much the same throughout the week with Monday coming out on top at 22%. However, keeping in mind the impact of Mail Privacy Protection - it's not a good idea to look at this metric alone. Wednesday and Tuesday have the best click-to-open rates at 10.8%, with the latter also having the highest click-through rate.
According to this report, the weekend generally doesn't perform as well. But don't panic if your marketing experts suddenly start suggesting a Saturday morning email. The way your audience interacts with your business may be very different, the best way to establish what works best for your business is to test, gather data and learn.

You can read the full report over at Campaign Monitor but essentially, we'd recommend using your industry results simply as a benchmark. As with most marketing activity, it's more important to do your own testing to gather information and then use this to inform your email marketing strategy.

Your email marketing strategy should be underpinned by educated testing and iteration but there are some key tools and features that you can use that will get you off to a great start. If you'd like and chat about how you can make email marketing work for your business, get in touch today.