Oct 05, 2023 / Craft CMS
Dot All '23: A round up of day two at the Craft CMS Conference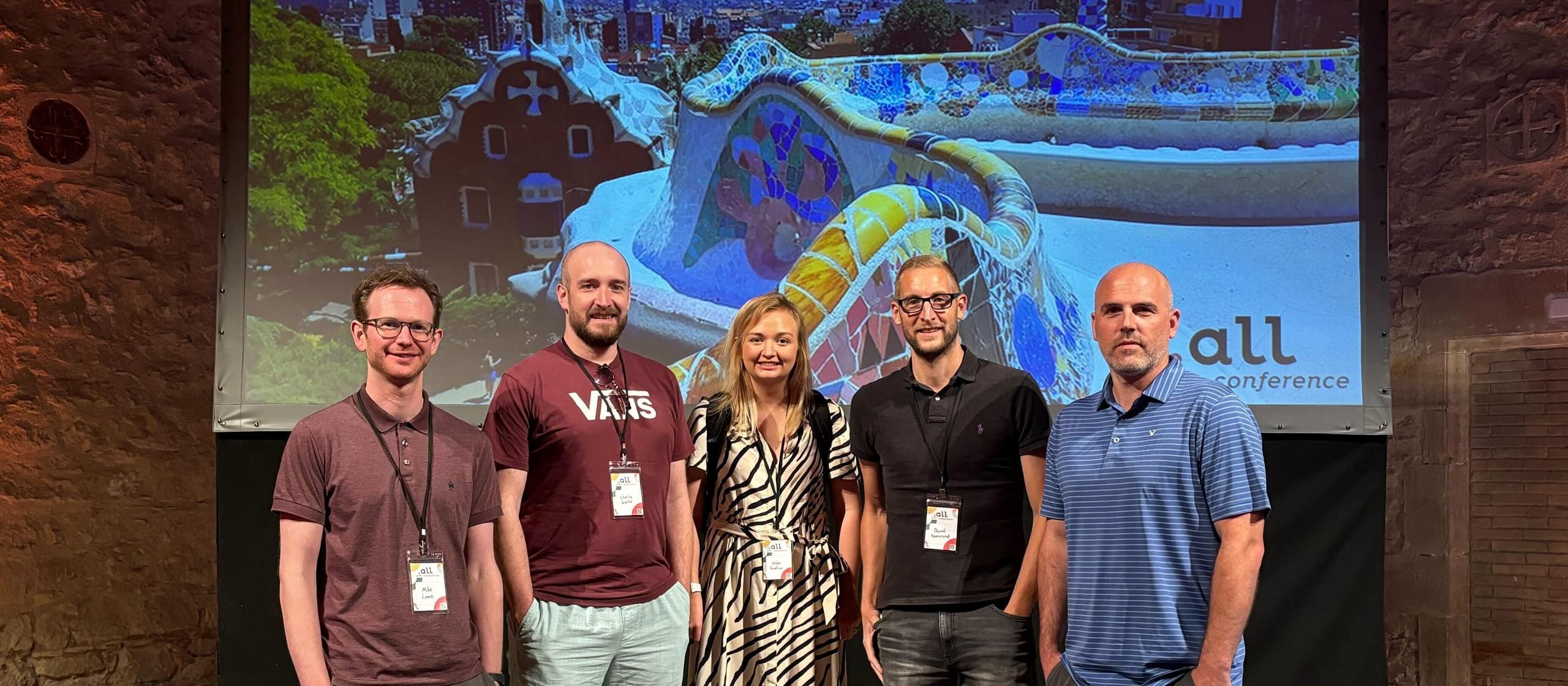 Our round up of Day two of the Craft CMS conference Dot All.
It's been another fantastic day at the Barcelona Museum of Contemporary Art, venue of choice for the official Craft CMS Conference, Dot All 2023. The Pixel and Tonic team wasted no time, kicking off day's proceedings by confirming that Craft CMS 5 was scheduled for the first quarter of next year. And the seminars that followed this certainly haven't disappointed.
Lakeshia Wright from Happy Cog explored Humanizing UX Strategy for Greater Impact. This was an excellent session which looked at UX presented through the prism of urban planning. The fundamental point here is that we should be treating humans as, well, humans. As Lakeshia put it, "Only drug dealers and software developers call their customers 'users'". As developers and designers, we need to be thinking about how people use our websites and how what we build can be adapted to meet the needs of the people who use them.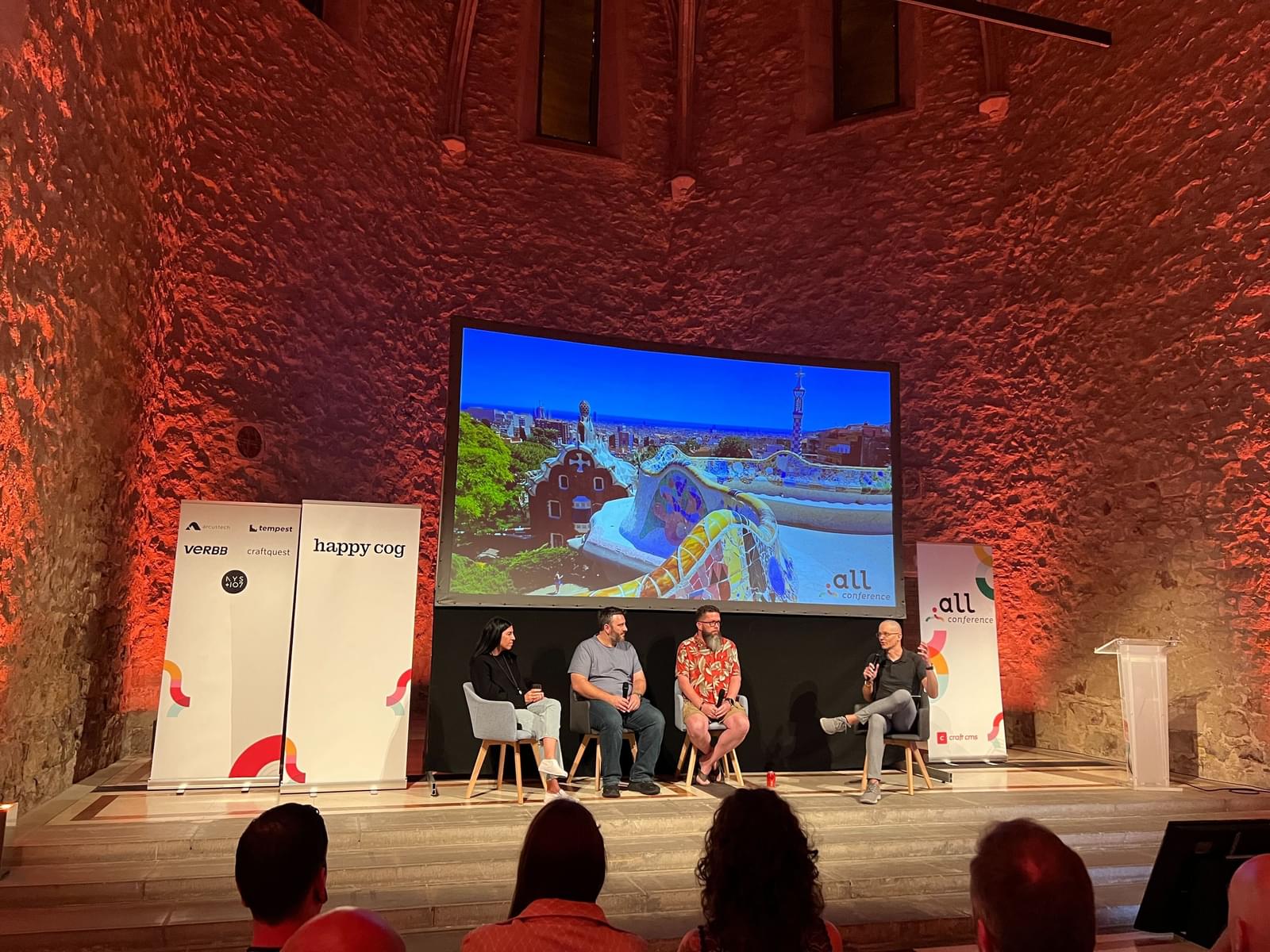 Following on from this session was a series of lightning talks, a great opportunity to introduce delegates to a range of topics that are succinct and tightly packaged. First up the US Chamber of Commerce discussed shared component libraries and making it easy to share assets across many sites.
The lightning talks were presented by speakers from a range of agencies across Europe and further topics included:

Implementing a large multi-lingual site and dealing with a long Craft task queue

How enterprise Craft CMS sites can be powered by SAP and other ERPs

A review of Craft CMS sites that have large spikes and irregular traffic patterns (and how to handle these)
Listening to the challenges that other agencies have faced proved to be very insightful and it was great to hear about the creative and effective solutions they come up with pushing the boundaries of Craft CMS.
Closing the morning, Simon Jones from Studio 24 presented Adopting Craft for an Accessibility-Minded Studio. Here he took us on a journey telling us how Craft CMS became the CMS of choice for W3C's own website when it was redesigned a couple of years ago.
Pitched against Statamic and WordPress, there were a number of reasons why Craft came out on top; these included the availability of resources and their commitment to AA Compliance. Tim Berners-Lee the "inventor of the web" is the founder of W3C. It is great to know that the brightest minds on the web agree with us that Craft CMS is the best CMS.
The afternoon began with a Pixel and Tonic Q&A. On the panel were Founder & CEO, Brandon Kelly, Chief Technical Officer, Brad Bell and Chief Operating Officer, Leah Stephenson. They took to the stage to answer questions that had been submitted by the delegates. A wide ranging discussion ensued, with a focus primarily on clarifying elements of the morning's demo of Craft 5, Commerce 5 and Craft Cloud.
There were also questions around support for the agencies, like us, who advocate the use of Craft CMS, Craft's wider marketing plan and updates to the Craft Partner program and functionality. It's clear Pixel and Tonic care deeply about making Craft CMS and Craft Commerce the best version of itself it can be and they put the end users at the heart of all of their decisions.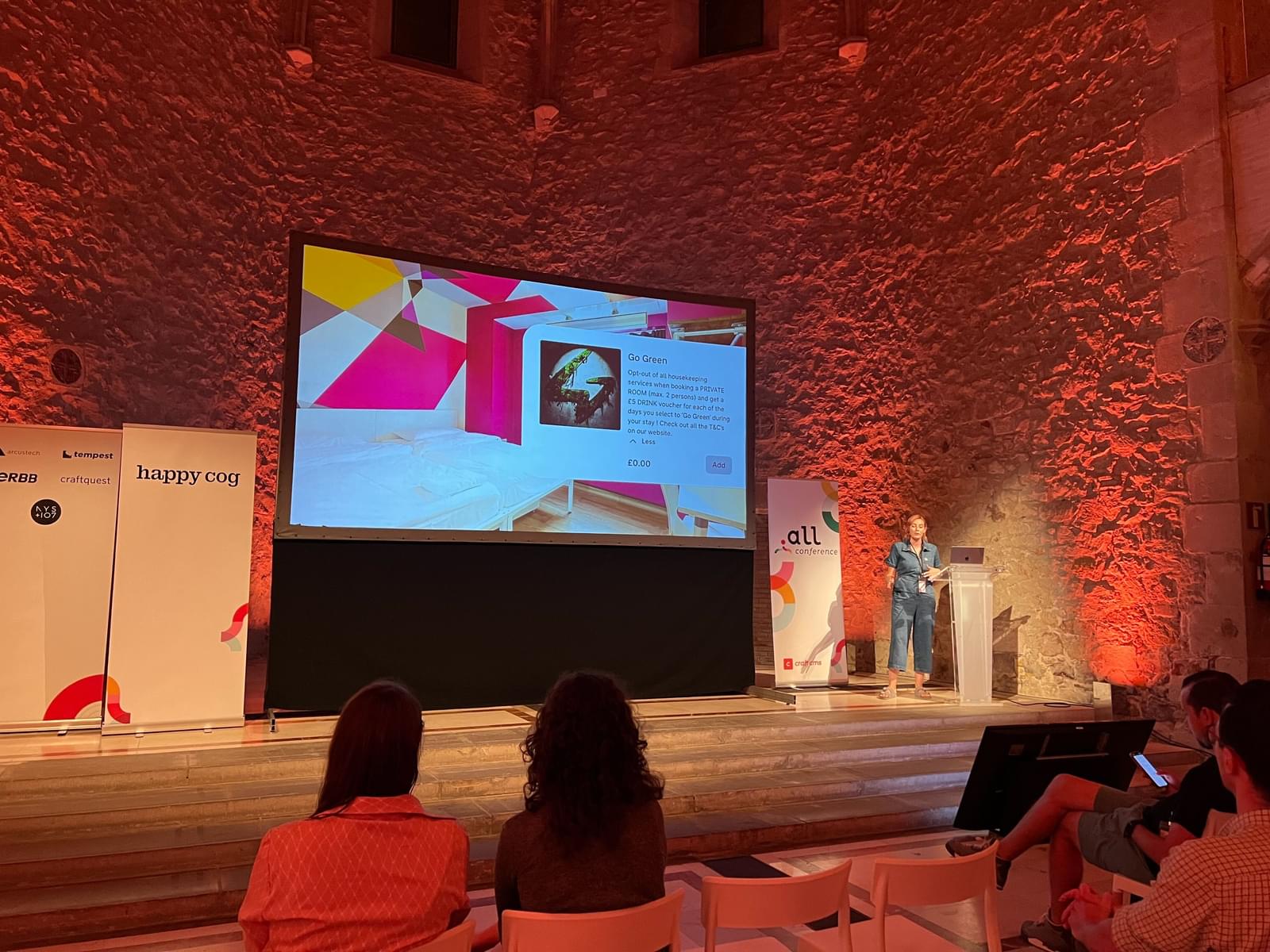 Towards the end of the day, our Nottingham neighbour, Abstrakt's Lucy Williams discussed Planet Saving Pixels: Creating a Web That is Good for People and the Planet. With it came some eye opening stats, figures and tactics showing how small changes to websites can add up to a big energy savings.
As the industry moves further towards sustainability, we encounter more and more tools and practices that can help us achieve this. Lucy's talk gave us the opportunity to think beyond the processes we're already adopting in-house. She also shared with us a comprehensive list of tools and practices that can further reduce the CO2 emissions of the products we create.
Rounding off the conference, Stephen Callender of Foster Commerce shared with us How I Saved My Agency From Myself. He used some techniques and methodologies from literature such as Profit First by Mike Michalowicz. It urged us to think differently about running our agencies and our pricing models - especially for custom Craft CMS work.
A key takeaway was that putting in place self-reporting frameworks can help projects run smoothly and give your team the best chance of success. What was most interesting about this session was seeing that there is no 'one-size fits all' solution that is adopted across the agency world.
All in all, another hugely successful Dot All organised by Pixel and Tonic. Some great speakers and thought provoking topics along with a few ideas that we'll be taking back to and pondering with the wider team - thanks for having us!