Mar 18, 2022 / Craft CMS
webdna Craft CMS Opayo Plugin Launched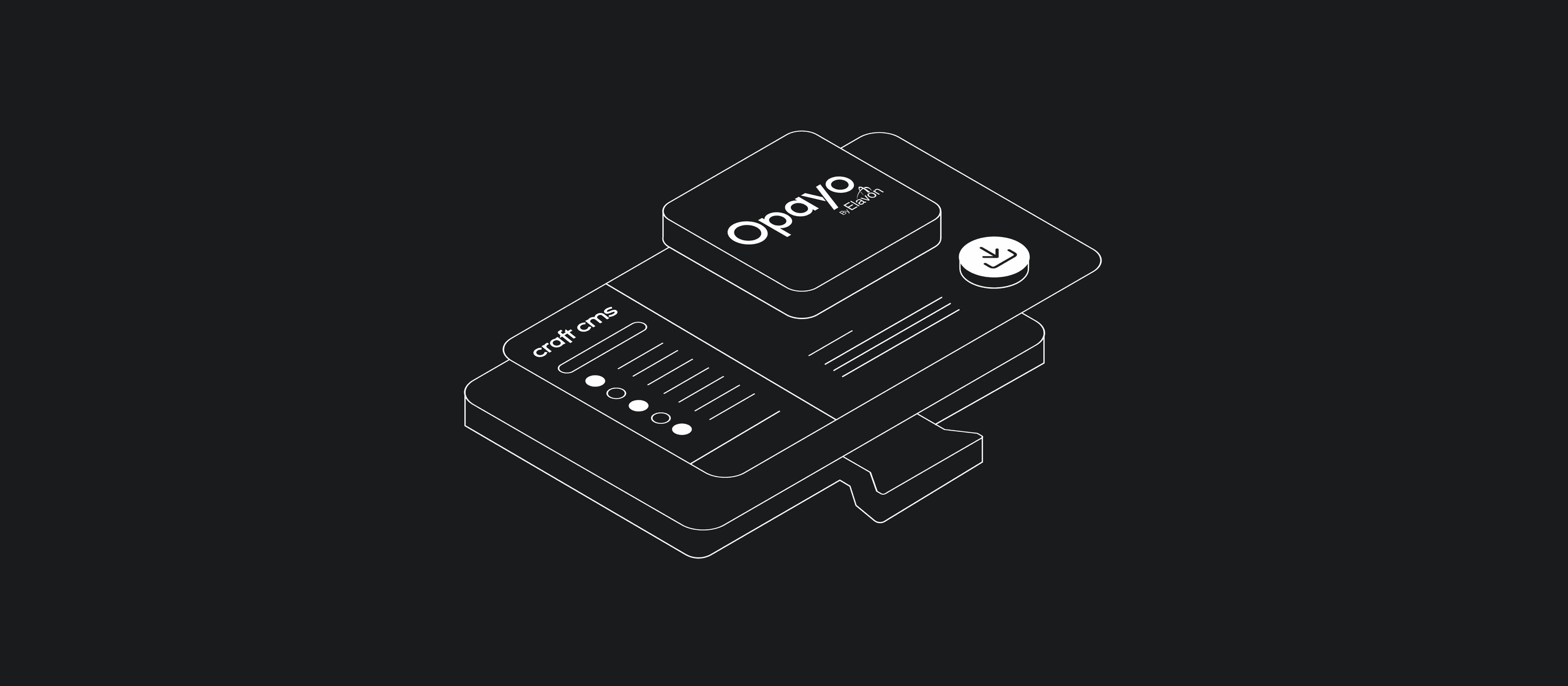 webdna has launched a new Craft CMS Opayo Plugin which is now available in the Craft Plugin Store!
Opayo is the new name for Sage Pay, one of the UK's most trusted and largest online payment providers. We have worked with Sage Pay, and more recently Opayo for many years, implementing its payment gateways into many many ecommerce websites. Our clients like the ability that Opayo offers to take online, terminal, telephone and point of sales payments through one system with one control panel to reconcile all payments in one place.
Strong Customer Authentication
With the growth of online retailing, so too came a growth in online fraud, with criminals stealing over £750 million in the first half of 2021 alone. This increase in online fraud and the fact that the original 3D secure, known as 3D1, which was first implemented in 2001 had not been adopted across all payment providers were not designed with the smartphone in mind. This meant that there was a need for an improved set of rules from the Financial Conduct Authority (FCA). Those rules are known as the Strong Customer Authentication (SCA) which requires a higher level of customer authentication than ever before via the 3D Secure 2 protocol (3DS2). The SCA is not new. It first came into effect on 14th September 2019 and has been gradually implemented across Europe with the UK finally reaching full adoption on 14th March 2022.
The gradual adoption of SCA has meant that webdna has been migrating its clients over to 3DS2 and SCA compliance months or even years ago which has improved their online security. In that process we developed a plugin to enable Craft Commerce developers to quickly and safely integrate with Opayo.

Sage Pay > Opayo
Traditionally there were two ways for developers to integrate with Sage Pay; Sage Pay Form and Sage Pay Server. Sage Pay Form took shoppers off-site to a secure online payment page hosted by Sage Pay. It was generally a poor experience, there was limited ability to customise that page and it normally performed horribly on mobile. The second option, Sage Pay Server, allowed developers to integrate with Sage Pay directly from within their website and Craft even developed a first party plugin to make the process easier. With the higher security requirements of 3DS2 and SCA, those integrations were no longer compatible and finding no alternative, webdna built its own.
webdna Opayo Plugin
webdna's Opayo Plugin was launched into the Craft Plugin Store on 11th March 2022, after months of successful implementation across all of our ecommerce clients that use Opayo, and has handled millions of pounds worth of transactions. The beauty of our Opayo Plugin is how easy it is to implement and how quickly a developer can now ensure that the website they are building is SCA and 3DS2 compliant.
So, if you are looking for a Craft Commerce payment processing solution that is SCA and 3DS2 compliant, look no further, with webdna and Opayo by Evalon, we've got your back!
To find out more about our Opayo plugin, visit its page on the Craft Plugin Store. For anything else related to Craft development or plugins, get in touch.