Services
Branding
We work with you as your partner, diligently bringing your brand to life through relevant digital and offline experiences. Working with you to identify areas of your business to achieve notable ROI.
We value the importance of great design and the impact that it can have. Design that helps move your prospects and customers through smooth and effective customer journeys.
What is branding and why is it so important?
Essentially, branding is the sum of all touch points that your current or potential customers will experience. Gaining trust from your audience is one of the most important things you can have as a business and branding provides this. Creating elements such as a distinct logo, attractive visual elements, marketing materials and website, is essential for you to connect to your customer, imagine the value that accumulates.

Branding adds value inside of your company as well, from how your employees communicate externally with your clients to them gaining clarity around the brand's purpose and vision, all adding to the employee experience.
Getting it right is integral to your business' success. Your brand is all about the bigger picture, it's about reputation and the connections you build with your industry, your audience and your teams.
"Brand is the sum total of how someone perceives a particular organisation. Branding is about shaping that perception" - Ashley Friedlei

Branding at webdna

Regardless of whether you are a new company looking to create a brand from scratch, or an existing business with a brand that requires a brand refresh, reposition or complete overhaul, we are here to help you achieve your goals.
We create brand identities that strongly resonate and bring clarity to who you are, who you want to attract and the goals you want to achieve. Our clients truly value what we deliver, as every brand is built on a strong strategic foundation, which makes them stand out from their competitors and have their own unique voice. If you are interested in talking to us about branding your business, visit our Work page to see some we're very proud of.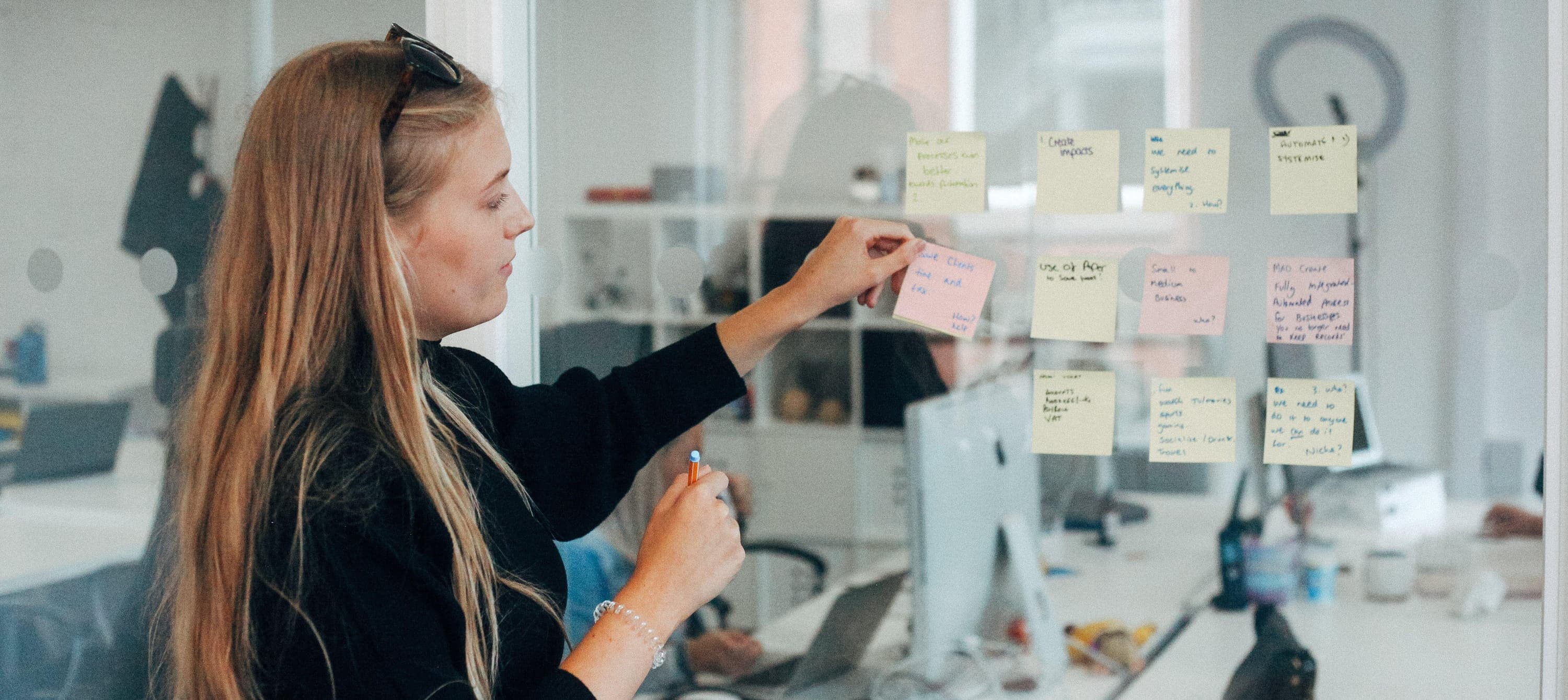 Our brand discovery phase
We love getting to know our clients, what really makes them tick, what's important to them and where they feel they want to make an impact. We achieve this through a robust discovery process and alot of listening and understanding.
To learn more about you, we begin by identifying your audience, and who your competitors are and carefully consider the values that define your organisation and purpose.
This helps us create a list of collective goals that we want to achieve, which we stick closely to throughout the entire brand development process, to ensure your branding encompasses everything you want it to.
If you already have branding that needs improvement, we will assess its performance and work on any successes.
Assessing your audience and competitors

We start to group your audience. It allows us to assess what your business could gain from each category and how varying approaches would appeal to specific audiences. The audience you choose to target strongly influences what your brand will look like and the content you produce.
Identifying your competitors is important as it allows us to assess what the visual patterns are within their branding, and what gaps and opportunities there are that your business' branding could fill.
Our approach

After having gathered all of the information, then the magic begins. We turn the thinking into a visual representation, comprising mood boards with images and various colour explorations. They work closely with themes associated with your business and reside with your business goals and objectives.
Together, we then identify what will translate the best onto a variety of platforms and what will best communicate to your audience. Our brand experts will ensure that your ideas and opinions inform the process so that your branding is something that you are proud of.

Choose us and we will create a brand that you are proud of, one that speaks to your audience, and one that really delivers.
If you're creating a new brand or thinking of a refresh get in touch.